Together with Gaia Trust, GEN developed the Hildur Jackson Award, a €3,000 annual prize that supports and honours projects around the world that demonstrate regenerative best-practices in all dimensions of sustainability.
The prize is awarded to projects bringing the most impactful inspiration about ecovillages/ecovillage lifestyles to a broad audience.
Apply for the 2024 Award here, which closes on 1 July, 2024.
Candidate-se em Português aqui
If you have any questions about the process, email [email protected]
CRITERIA FOR SELECTION OF PROJECTS & SOLUTIONS
Innovative character
Impact
Longevity
Appeal to a wider audience
Capacity to report both visually and verbally to a high quality
Alignment to and inspiration to developments in GEN
Close link to GEN (GEN member if applicable in your region) and GEN's work
References, ideally from within the GEN network
An update profile in GEN's database.
Note that we aim for regional balance over the years. Even though your project may not get selected as the ultimate winner, we can ensure additional exposure as a finalist.
2022 Winner: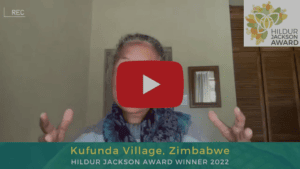 Founded almost 20 years ago as a place of learning, Kufunda provides a space for people to recover their sense of pride, diversity, and capacity in working with their knowledge to create a healthy and vibrant community. Their work focuses on three main areas: Community, including the inner work and learning to come together for a shared vision; Land, expanding the permaculture work to integrate biodynamic practice, and Education, running a Waldorf-inspired school at the village alongside other programmes.
 The HJA will enable Kufunda to offer 2 week-long Go Deep processes in two Zimbabwean partner communities. Go Deep is an award winning, process-based game that brings together groups of people to work in community. In this process the participants learn about themselves, about their communities and get new skills about the facilitation of human relations and communities, communication, and different perspectives and resources that, after the game can be applied in their daily life.
The Kufunda team shared that each time they have played this game, polarities in the communities are overcome, and practical intentions continue to manifest the outcomes for months and even years later.
Jury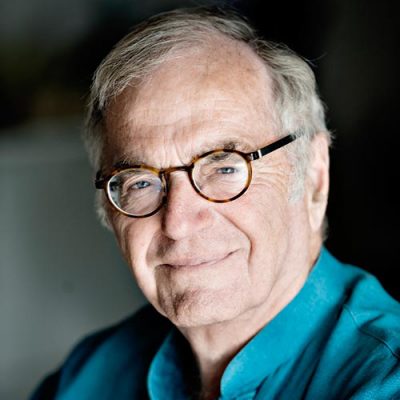 Ross Jackson has for many years been an innovative leader in both the business and NGO worlds. His business career has been as an independent IT consultant and software designer, specializing in international finance. Among other things, he co-founded in 1971 SimCorp, which is today a leading global financial software company and listed on the NASDAQ OMX Nordic Exchange. In 1988, he founded the first international hedge fund dealing exclusively with interb ank currency trading. He is chairman o…
View profile
Lou Salomon, Next GEN
After a career in social innovation, Lou is involved in the ecovillage movement (GEN) and with adult education programs around holistic ecology (Transmission School, NextGEN, EDE Glarisegg). A facilitator and project coordinator, as well as a yoga teacher, she currently lives at Plum Village, a meditation and mindfulness center near Bordeaux. There, she takes care of the coordination of the Happy Farm, an ecological vegetable farm.
Maya Raymond, PermaYouth (2021 winner)
founder/coordinator/ambassador of Permayouth and musician who lives in a permaculture ecovillage in Australia. She has grown up in a permaculture world – her mum being Morag Gamble – and she wants to try and articulate how to live a one-planet lifestyle in today's rapidly changing world. She loves observing patterns in nature, in literature & in society and she wants to celebrate stories of personal & planetary curiosity.
HISTORY
In 2004, Gaia Trust initiated the GAIA Excellence Award, given to a single European community who demonstrated admirable efforts to create a better world. The winner was chosen by the Council of GEN Europe, and was awarded at the annual GEN Europe Conference.
In the past years it shifted to being awarded to more than one project, and from more than one region (adding GEN Africa and also CASA). It was decided in the GEN Board that from 2016 onwards the Award will be a global one, and re-named 'Hildur Jackson Award', after GEN's late founder.
Previous awards
The youth of this Permaculture inspired project are regularly invited to speak up at conferences, workshops and events. They host open days and sessions like 'How to Make a Difference'. They are working currently on a new series of online workshops, events and resources to help support the flourishing of local hubs.
The funding contributed to many beautiful things, including a Permayouth PDC in Kalobeyei Refugee Settment, Kenya for 20 young women and the formation of a new hub. A Permayouth TV Show in Rwamwanja Refugee Settlement, Uganda. It also enabled more support for youth hubs in more refugee settlements and villages: Oruhcinga, Kitgum, Rwamwanja, Kyaka, and Nakivale in Uganda. Kakuma, Kalobeyei, Kambiri, and Butere in Kenya. And Nyargusu in Tanzania
Permayouth leaders are also participating in the new Ethos Fellowship: a youth leadership and ecological worldview [pr]activism program hosted by Morag Gamble. Permayouth host and Produce Veggie Patch Segment on award-winning Funky Kids Radio with Jane Goodall. The HJA has also financed the web hostin of the Permayouth Podcast.
Special Runners up: Ecodorp Boekel, Netherlands; Ecovila Ayrumã, Brazil; Khetee Regnerative Groforestry Farm, India.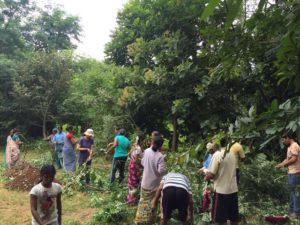 The TI Ecovillage is a unique enclave originally on the outskirts of Bangalore, Karnataka, India started in 1995 as an experiment in eco-friendly development. They practice a modified version of permaculture to grow organic vegetable and herbs.
In 2019 they stabilized their permaculture practice and won over some skeptics, their ground water regeneration program with rainwater harvesting got initiated with several recharge wells, they have had about 25% of our residents installed solar electric power and rapidly increasing and 100% of them continue to use solar hot water. Their land is at a higher ground level and though water conservation in the last 20+ years by planting trees, making trenches, and collecting surface runoff water during rains they have improved groundwater benefiting neighboring areas well.
Watch the interview with a team from TI Ecovillage here.
The Green Economy and Social Enterprise for Climate Resilience is their flagship project in Zambia and the region of east and southern Africa as a whole. The project is empowering more than 300 smallholder farmers in 10 village communities to diversify their farming into drought tolerant traditional crops and high value crops which they are learning to process into value added products. Marginalised groups in the these communities, who include single mothers, unemployed youths, the differently abled and the elderly have formed social enterprise groups that are into natural building, value addition and marketing. Children in the participating school communities are acquiring similar skills through inter- generational learning and practising them on school land. ReSCOPE has enabled 40 trainers from the participating communities to be trained in social enterprise development and making of rocket stoves by Sonita Mbah, a GEN consultant from the Cameroon. The trainers were also empowered in value addition skills by Mathews Mpofu from Malawi.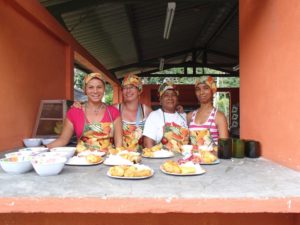 Nashira eco-village applied the award funds towards the installation of a small gas heated oven on a tricycle frame so that Lucy, one of the women of Nashira, can go around the eco-village selling hot "pandebono" a traditional bread made with cassava flour (Yuca) and cheese. Lucy is an expert baker, who prepares the dough in the Nashira kitchens. When it rains and she cannot make her rounds, she parks the tricycle with its oven next to the kitchen and her product is so popular that the customers come to her.
The tricycle-mounted oven is just the most recent invention in Nashira. Previous uses for bicycles and tricycles have included a static bicycle to pump water from the Fountain of the Pasha Mama so that children can take a shower while the mother pedals. They also use a bicycle to power a washing machine. Perhaps most importantly the women of Nashira collect items for recycling from Nashira and the surrounding area using a tricycle with a trailer attached at the back to increase its capacity.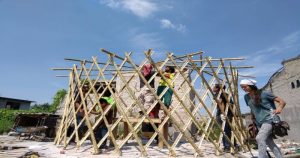 BioReconstruye Mexico is a civil society initiative that brings together individual and collective efforts to respond to the post-disaster situation from the earthquakes that occurred in September 2017, hugely affecting the population in Oaxaca, Chiapas, Morelos, Mexico City, State of Mexico and Puebla. BioReconstruye supports inclusive reconstruction, that respects the cultures and worldviews of the bioregions and affected communities, implementing principles of permaculture design, focusing on temporary emerging housing, medium/long term permanent housing, and long term community centers.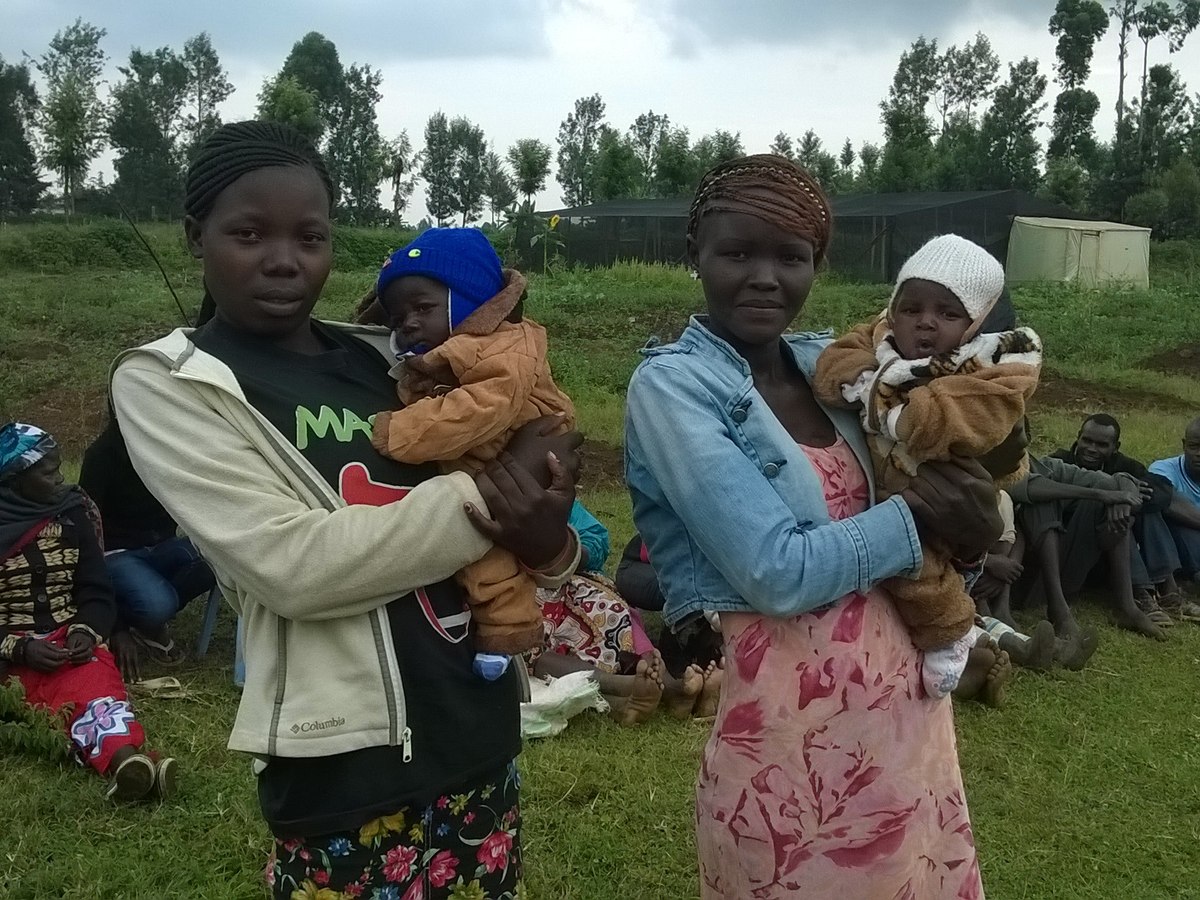 OTEPIC center in Kenya is building an alternative birth giving center: a place that offers low risk delivery and pregnancy care, as an answer to the high maternal death levels in Sabwani, Kenya, and the low level of awareness of alternative birth methods. This is a special home that gives the mothers a natural, family centered experience during birth without the complications of hospitals labor wards and the risks of giving birth at home. The process is administered by a professional midwife in an environment full of family and friends support.
Pushkar House is a model for sustainable, locally sourced and affordable housing in rural contexts. Zero waste thinking was crucial in the planning! By transforming our perception of waste from garbage to a usable resource—everything from construction site waste to household kitchen waste—we not only cut down the amount of material going to landfills/burning, we also decrease the need to buy new materials, thus increasing affordability and sustainability. The walls are made of glass bottles and bricks and finished with traditional mudding. The mudding is a mix of local mud, cow dung and hay husks to bind the material, mixed by feet and thrown and smoothed by hand. The roof is made of hand-woven grasses laid on a bamboo and wood-beam frame, mounted on a central metal pole. Both roof and walls can be maintained by hand on an ongoing process, and all the skills and materials to do so are available in the village in which we have done this build.
filler
The Común Tierra Project is a research of sustainable communities in Latin America (from Mexico to Brazil)​ ​which began in May 2010. Over a five year journey, Letícia Rigatti and Ryan Luckey have visited sustainable communities, ecovillages and permaculture centers documenting their ideas, creative techniques and tools that can be applied around the world. Común Tierra Project created a model for the use of multimedia documentation as a tool for project development, replication of successful solutions and network building. They have built a library of real-life success stories to inspire change-makers in local communities.
filler
Better World Cameroon was founded in 1996 in Yaounde, Cameroon. Since that time this NGO has transitioned from the Ndanifor Community Garden Project in Yaoundé to Ndanifor Permaculture Ecovillage Demonstration Centre in Bafut which is inspiring climate adaptation in Cameroon, Africa and the international community. Better World Cameroon works on developing local regenerative agricultural strategies, using Permaculture processes to enhance the ecosystems, designing a model African intentional community for youth entrepreneurship and women empowerment, promoting local government action that drives innovative development of resilient food and water systems and self-organization for cultural heritage restoration, and creating social businesses and Cooperatives to sustain their work.
Read more about Better World Cameroon at betterworld-cameroon.com.
filler
Arterra Bizimodu is a living space to experience sustainability in the 4 dimensions: ecology, economy, social and culture. Installed in an old rural college in Navarra, Basque Country, Spain, this co-housing project is the home of around 50 people, including 15 children, living in the almost 60 apartments in the building. Arterra is also developing a training space to develop new skills and the dissemination of tools towards a new way of life (Transition School), various permaculture and organic gardening projects, a variety of arts­based projects focused on music and sculpture, research projects in economics through a complementary currency ('terrones'), and a social experiment in governance based on sociocracy.
Read more about Arterra Bizimodu at arterrabizimodu.org.
To see more past awards, visit the Gaia Trust Grants page.