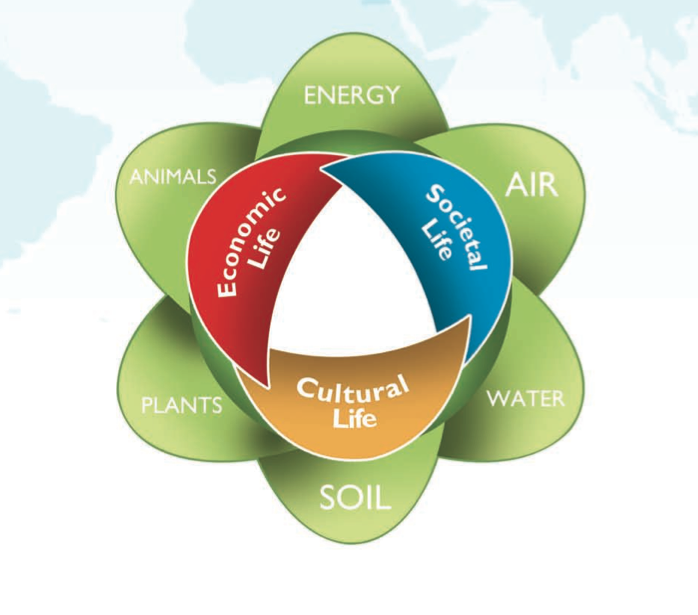 When Dr. Ibrahim Abouleish returned to Egypt in 1977 to start the SEKEM initiative he had a strong vision deep in his heart and since then, SEKEM has become a role model for sustainable development with international recognition as shown by the Alternative Nobel Prize in 2003 and the Business for Peace Award in 2012.
SEKEM's vision
SEKEM was founded with the idea of sustainable development and giving back to the community. The vision that brought Dr. Ibrahim Abouleish to dig the first well in the vast desert land still resounds in SEKEMs approach of conducting business. Like a compass, our vision, mission and values guide us in the everyday work in all SEKEM companies.
SEKEM's mission
To realise our Vision for Sustainable Development in Egypt:
We establish Biodynamic agriculture as the competitive solution for the environmental, social and food security challenges of the 21st century.
We support individual development through holistic education and medical care.
We create workplaces reflecting human dignity and supporting employee development.
We build successful business models in accordance with ecological and ethical principles.
We innovate for sustainable development through research in natural and social sciences.
We locally and globally advocate for a holistic approach to sustainable development.
SEKEM's core values
In nature, every organism is independent and at the same time systemically inter-connected to other organisms. Inspired by ecological principles, representing the wisdom of nature and the universe, we continuously strive to gain and sustain a harmonious balance between the following polarities and to integrate them into our development.
Membership & Visitors
Current members: 68
Open to new members
Open to visitors
Video