Date: 29 January – 20 February 2019
Location: VerdEnergia Pacifica, Lanas de Puriscal, Costa Rica
Language:
Run by:
Region:
Areas:
Context:
Category:
Setting.
VerdEnergia Pacifica is situated in the mountainous region of Puriscal, Costa Rica. While the Puriscal area is largely deforested, we have worked hard to reforest our corner of the neighborhood and are happily situated in a lush jungle oasis with fresh spring water, lots of fruit trees and a few humble waterfalls. Our area is largely untouched by tourism and our local community embodies a true Costa Rican campo environment. Students have access to our facilities, including a yoga/dance studio, community library and a spring-fed swimming pool.
Pricing.
Course starts at $1775. A non-refundable $400 deposit is due upon your registration (this is not an additional fee). The rest is paid upon arrival in cash.
We calculate course prices based on where you choose to stay, and what you choose to eat. A camping spot (with your own gear), full vegetarian (vegan optional) meals and daily yoga/meditation is included in the basic cost of the course. The price of beds (private and dorms) and meat with meals is additional.
We are happy to offer a few subsidized or discounted spots to Costa Ricans and other residents of Central/South America. Please inquire on our website for information about discounts.
Sleeping Arrangements.
We have a range of accommodations available, including private rooms, dormitory beds, and camping spots. It is important to understand that our infrastructure is integrated with the surrounding natural environment; all rooms are open-air.
• Camping spot (No additional cost)
• Dorm bed (+$15/night)
• Private room (+$30/night)
We cannot supply tents or bedding for campers. Hammock space is very limited, so if you plan on bringing a hammock, please plan accordingly.
Food.
Each meal features farm-fresh, local ingredients, many of which are grown on the project site.
• Vegan (No additional cost)
• Vegetarian (No additional cost)
• Farm-direct meats (+$5/day)
All of our animal products come from locally-raised, pastured animals. Students are included in cleanup shifts. Reasonable accommodation for food allergies can be made, but indicate your needs in your registration and upon arrival.
Yoga / Meditation.
Blending Hatha, Vinyasa, Kriya, Kundalini and Sattva yoga into her classroom, instructor Katrina Cantu caters her classes to each student to help facilitate success and restoration.
• (Built-in course cost of $25/week, opt-out available)
• Optional guided meditation every weekday morning, yoga sessions in the afternoon.
• 90 mins/session, 5 sessions/week
• All levels and body types welcome!
Instructors.
MARC TOBIN
Marc Tobin is an educator, consultant for groups and communities, and community organizer in the fields of sustainability, regenerative culture, and urban planning. He has led experiential and outdoor-based educational experiences for over 20 years. He is a Co-Director of The City Repair Project in Portland, Oregon, that has been widely cited as a leader in urban permaculture and placemaking. Marc holds a Master of Community and Regional Planning from the University of Oregon and a Bachelor of Environmental Studies from Naropa University.
STEVEN GANISTER
Steven Ganister is a Landscape Contractor, builder/carpenter, horticulturist, designer and consultant. He is immersed in permaculture everyday, managing a developing ecovillage community in Portland, Oregon for the past 7 years, which includes a highly productive and diverse 1.5 acre permaculture garden. He holds degrees in Environmental Studies and Geography from Florida State University.
(With guest instructors/lecturers, Joshua Hughes, Amanda Wilson and Esteban Jiminez Contreras of Blacksheep Regenerative Resource Management.)
For more information, please visit the event website.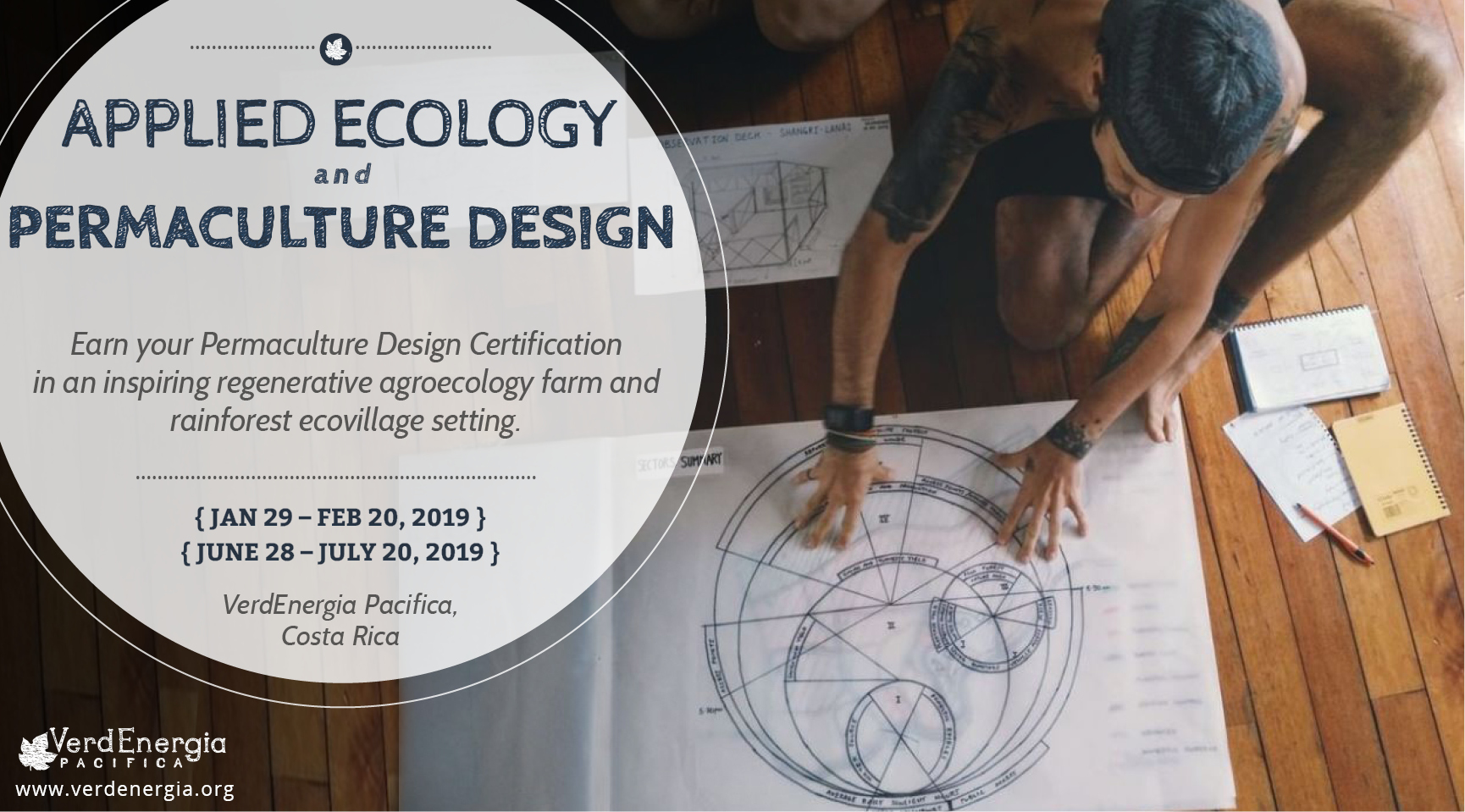 For more information, please visit the event website.