Date: 1 – 10 February 2020
Location: Worldwide, United Kingdom
Language:
Region:
Areas:
Context:
Category:
The Communities for Future Summit is an entirely free, online experience hosted by the Global Ecovillage Network (GEN). From the 1 to 10 February 2020 we will daily unlock 3 interviews with well known thought leaders, change makers, indigenous elders, community lovers and youth activists from around the planet.
During the Summit, we will explore:
Systemic change – a complete transformation of our human institutions and workplaces, Inner change – the inner healing that is needed in order for us to heal our relationships to the world around us;
Change on the Ground – how communities around the planet are already becoming space of regeneration; and
Youth Change – the young people who are taking to the streets, raising their voices and demanding climate justice for future generations.
Together, we will engage in finding our authentic response to the Climate Emergency, a response that is not driven by urgency, fear, panic and hurry, but comes from a deep sense of connectedness, love and responsibility.
Young people are taking to the streets, demanding that we all take urgent action on the climate and planetary crisis. GEN is picking up the baton and inviting all of us to manifest the needed change now, protecting, restoring and transforming in our communities, municipalities and countries.
Let's build Communities for Future. Let's find our response to the Climate Emergency.
To see the full list of speakers and to see which interviews are live at any given time, visit summit2020.ecovillage.org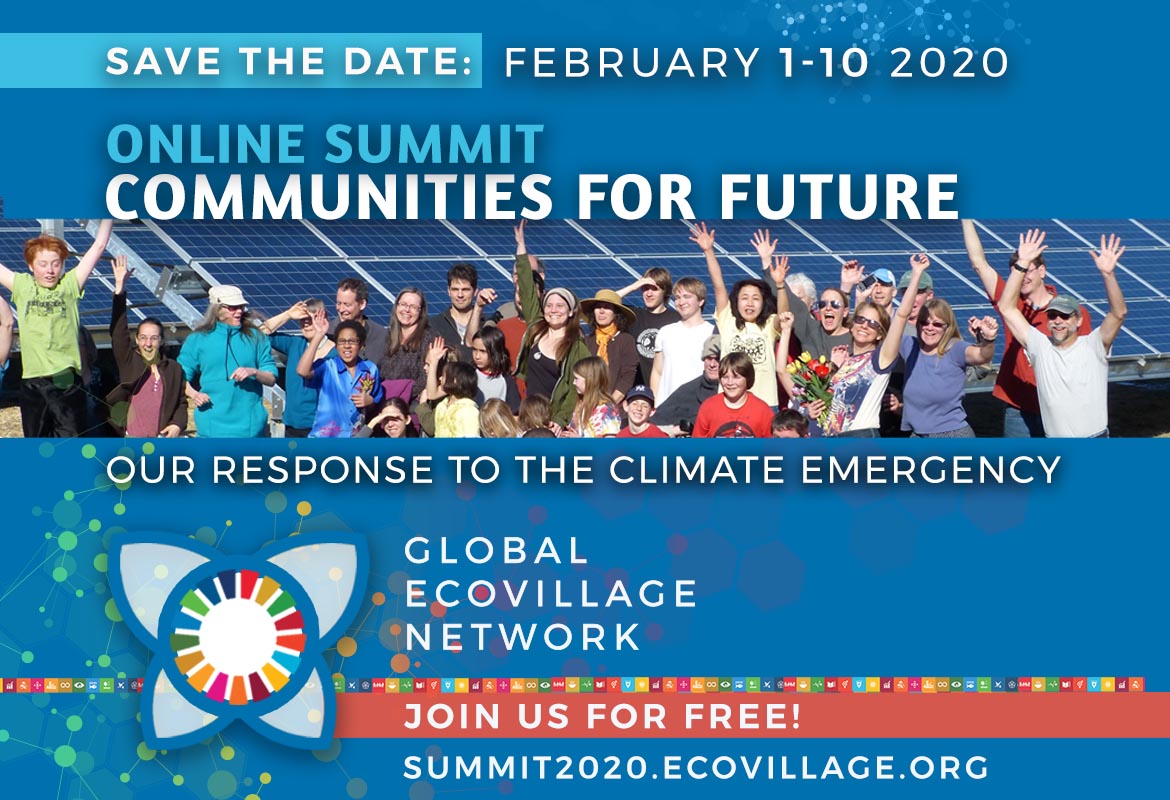 For more information, please visit the event website.