Date: 22 – 28 August 2017
Location: Milna, Island Brac, Croatia
Language:
Run by:
Region:
Areas:
Context:
Category:
Learn how to realise ideas and projects that others do not even dare to dream about.
Giving you the opportunity to connect inspirational learning with a holiday, we have chosen the Croatian island Brač and the project Gea Viva for a special Dragon Dreaming experience.
Located in a Mediterranean garden close the fishing village Milna, Gea Viva is a retreat camp and eco base, that invites you delve deeply into nature. The venue is surrounded by special places, such as the dragon's cave, which will inspire our process. Here you can unwind, find inspiration, meet like-minded people and experience Permaculture, eco living, art and the creative forces of the Earth.
On the 5 -day Training you`ll get to know the method and practice it. And you will also learn how to tame the dragons all in the beautiful settings of the Adriatic seaside. (Croatian food included 😉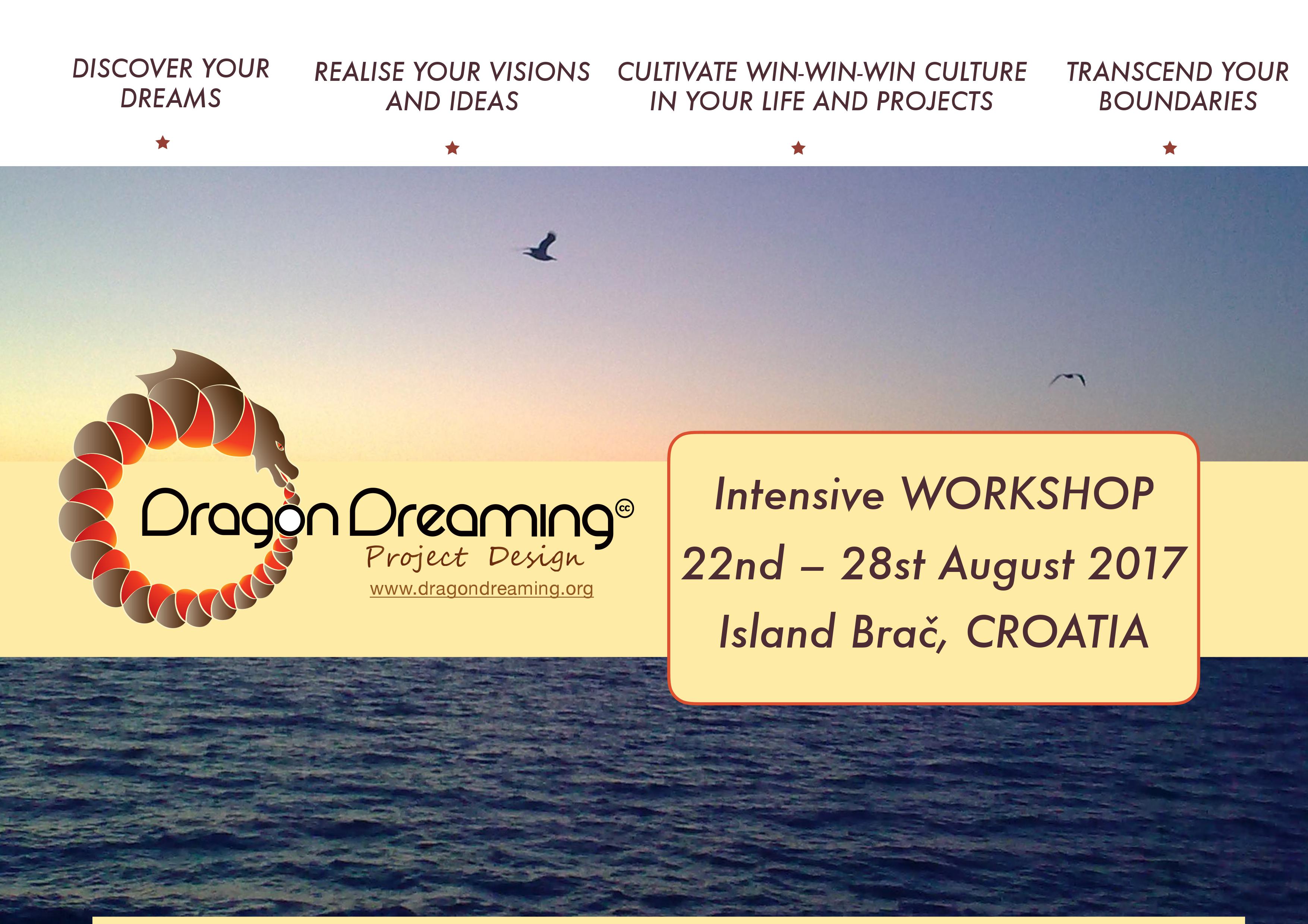 For more information, please visit the event website.