Date: 10:00 – 21:00 3 November 2019
Location: The Verandah Room, Maleny Community Centre, 23 Maple Street, Maleny, Queensland, QLD 4552, Australia
Language:
Run by:
Region:
Areas:
Context:
Category:
The Ecovillage Film Festival in Maleny, Queensland, Australia celebrates the rise of sustainable communities, using appropriate technology to combat the effects of climate change, to refocus on care for the planet and promote a healthy lifestyle for the future of humanity.
8 hours of documentaries and interviews about ecovillages around the world, PLUS eco village guest speakers will give short presentations in between videos throughout the day. A special feature will be the new documentary on Crystal Waters Permaculture Ecovillage with an intro by the filmmaker at 4.30pm.
UPDATE: The Ecovillage Film Festival is a project of Eco Village Voice – https://ecovillagevoice.com – First issue of the global magazine is now online. See a special free 22 page preview – https://ecovillagevoice.com/issue-1-quarterly
You may purchase full magazine #1 here: https://gumroad.com/l/mobwC
Or become a member of the online community here: https://ecovillagevoice.com/ecovillagevoice-signup
MC: Claire Ogden – Ecovillages Australia
Speakers:
Robin Clayfield – Earthcare Education & Dynamic Groups
Andrew McLean – Ecovillages Australia
Trudy Juriansz – Networking Director – Global Ecovillage Network
Enquiries – Michael Ney – [email protected]
(NOTE: individual session tickets will be available as soon as program is finalised.)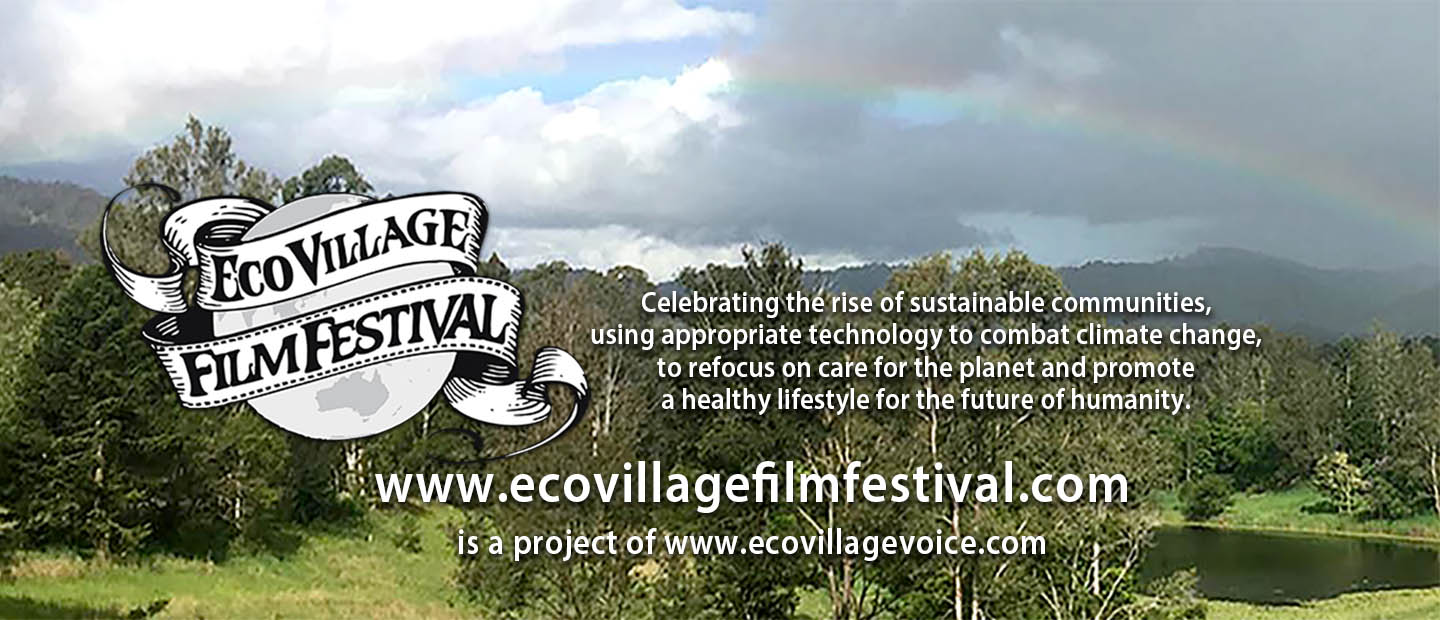 For more information, please visit the event website.
Inaugural Ecovillage Film Festival 2019
STay tuned for news on upcoming events in 2020