Date: 15 August – 18 September 2015
Location: Azores, Portugal, Portugal
Language:
Region:
Areas:
Context:
Categories: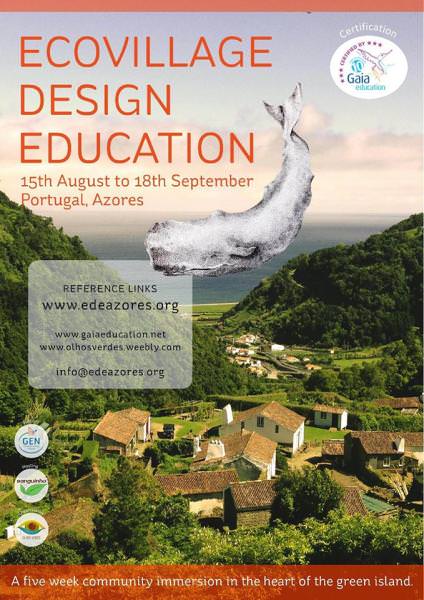 Ecovillage Design Education
::: 5 week community experience :::
We're a team of 12 friends inspired by this program that changes people's lives and invites us all to co-create a more beautiful world! We want to engage hearts and minds in learning, unlearning, experiencing, sensing and co-creating happy life in communities around the globe. One year and a half ago Rita heard a dream of bringing the Ecovillage Design Education to the Azores islands…. step by step we have been getting closer to making that dream come to life!
10% discount for all RIE members!!
For details about the EDE Azores see our website: http://edeazores.org/
For more information, please visit the event website.