Date: 16 – 20 July 2017
Location: Ängsbacka Kursgård, Nyeds-backa 511 660 60 Molkom, Sweden
Language:
Run by:
Region:
Areas:
Context:
Category: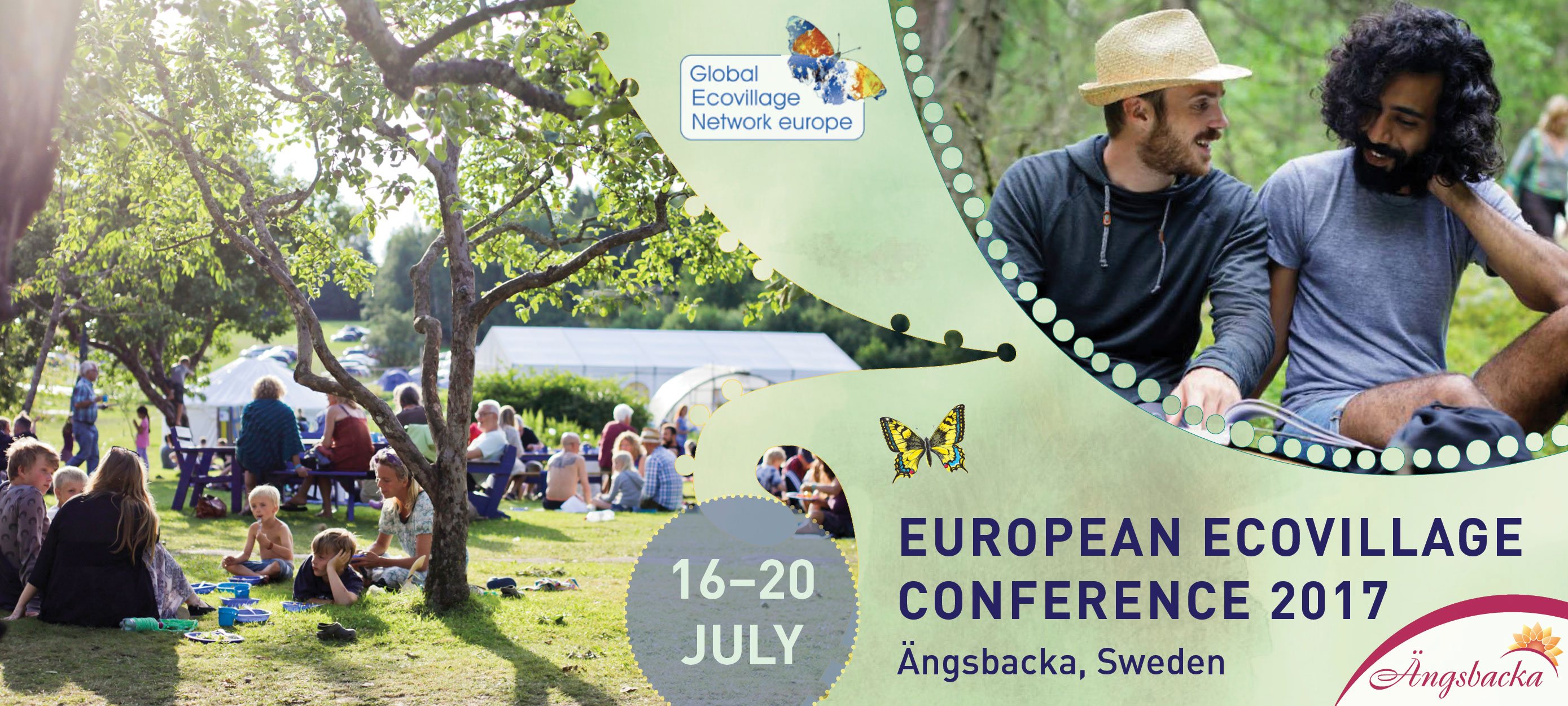 The Global Ecovillage Network Europe (GEN Europe) announces the 21st edition of its summer conference, "Conscious Happiness: Living the Future Today- Solidarity, Resilience & Hope" July 16th-20th 2017 at the Swedish ecovillage Ӓngsbacka.  This annual event, which draws hundreds of intentional communitarians and their supporters from across Europe each year, offers speakers, expositions, workshops and a place to meet, inspire and be inspired. In an era of uncertain ecological and political futures, Robert Hall, GEN Europe's Council President, invites participants to "come and network with Europe's grassroots change-makers. Join us to learn ways of increasing your happiness while being of greater service to humanity and the planet."
This year's conference themes of Solidarity, Resilience and Hope will weave into conference workshops and activity tracks, gathered together by keynote speakers Charles Eisenstein and Helena Norberg-Hodge.  
Keynote Speakers
Charles Eisenstein is a self-described "degrowth activist" and the internationally-acclaimed author of "Sacred Economics" and "The More Beautiful World Our Hearts Know is Possible", described by Publisher's Weekly as "a revolutionary and interactive book…inspires the reader to think out of the ordinary."  He has been described as "one of the up-and-coming great minds of our time."  Helena Norberg-Hodge is a pioneer of the 'new economy' movement, where she has been promoting an economics of personal, social and ecological well-being for more than thirty years. She is an author, filmmaker and director of the organization Local Futures, which promotes a systemic shift away from economic globalization towards localization. In 2011, she produced and co-directed the award winning film The Economics of Happiness.
The 2nd annual E.S.T.Expo
We are excited to showcase the ingenuity of member communities in the Ecovillage Sustainable Technology Exposition, or E.S.T.Expo, a demonstration lab featuring sustainable technologies such as wind powered bicycles, thermo-compost heating systems, biodigestors and water purifiers designed in European Ecovillages.  
What to Expect:
Participants in the 5 day event can expect a family-friendly drug and alcohol free experience with the possibility to choose activities based on their interests, managed campsites with outdoor facilities and full vegetarian catering. "A more beautiful world IS possible… and you will experience a part of it during the gathering at Ӓngsbacka" welcomes Ewa Jacobsson of Ӓngsbacka.
For more information, please visit the event website.