Date: 18 – 26 March 2019
Location: Gaia Ashram, 149M1 , Banthat, Phen , Udonthani, 41150, Thailand, Thailand
Language:
Run by:
Areas:
Context:
Category:
The survival of our species relies on whether or not we act on the cry and the call of the earth we hear in our hearts.
We humans, is a feedback mechanism of this self-regulating and living planet, Earth. We can feel and hear the cry and the pain of the Earth and we have the ability to creatively respond to this message in a way that would help the Earth to regulate herself, heal her pain and to thrive as an enlightened planet. As we are doing this, we also thrive in our human potentials.
We are now having a wave of new "Earth Warrior" generation, who stands up for the right of Mother Gaia (Earth). They are the ones that care and wonder, the ones that seek to make a change in their own daily lives, the ones that take actions and the ones that unite others around them. Gaia Calling is for these Earth Warriors, warriors like you!
We believe that the journey of regeneration might be long, but together we are stronger, wiser, happier and more determined than ever to reply to the call of the Earth.
If you hear this call, please act on it! Before the earth stops talking.
Key Objectives of the gathering are Healing – Empowerment – Connection – Action – Celebration.
Click here to Register.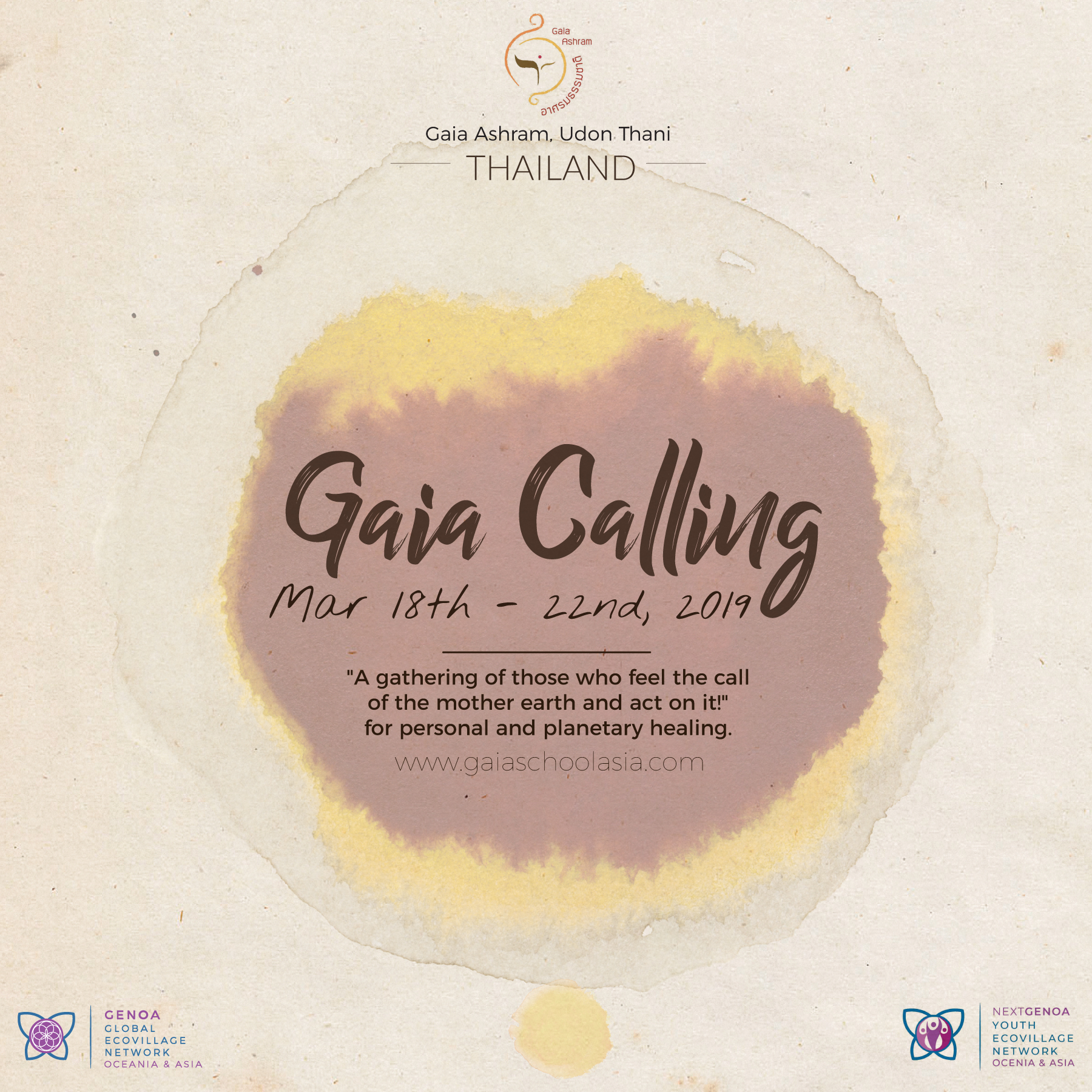 For more information, please visit the event website.