Date: 1 – 6 December 2016
Location: Ghana
Language:
Region:
Area:
Context:
Category: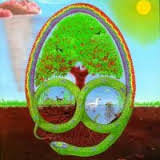 GEN Africa in partnership with GEN international will hold the upcoming Conference  at Ghana Permaculture Institute (GPI) in Techiman from December 1 – 6, 2016.  
35  active leaders and advisors of the network will meet in order to consolidate the work we have done so far and plan the way forward. The conference will include the General Assembly.
The conference aims at achieving the following objectives:
Celebrate official registration of GEN Africa
Strengthen GEN Africa, review the strategy and plan next steps
Meet as a General Assembly: reporting on activities and finances for 2014/2015, re-elect new members into the Council etc.
Re-examine how we function as a council and as a GEN Region
Develop functional partnerships
Evaluate targets for 2016, identify targets for 2017 and align with GEN International targets.
Identify more people in the network to support with specific tasks (i.e. fundraising and website management)
Finalizing memberships
Networking and sharing within the Region
Are you inspired by this movement or are you already implementing Ecovillage programs in your country? Then you don't want to miss this opportunity.
Unfortunately we are not able to bring everyone to this conference by way of funding and venue capacity, but you are welcome to let us know if you could fund your own costs to be able to join us all.
Questions? Clarification? Interested? Logistics?
Please reach out to us via email [email protected] with the subject line (GEN Africa Conference).
Yeboah Paul (Director, GPI): [email protected] cell:+233 243702596
Mena Vieira (GEN Int' Executive Secretary): [email protected] cell: +44 1309 692 194