Date: 19 – 23 January 2015
Location: Colombia, Colombia
Language:
Run by:
Region:
Area:
Context:
Categories: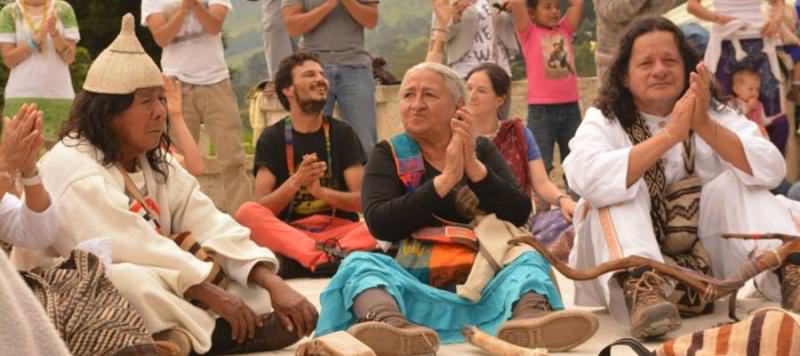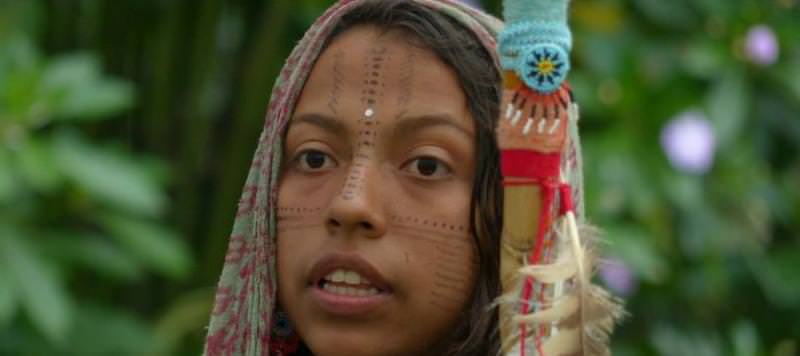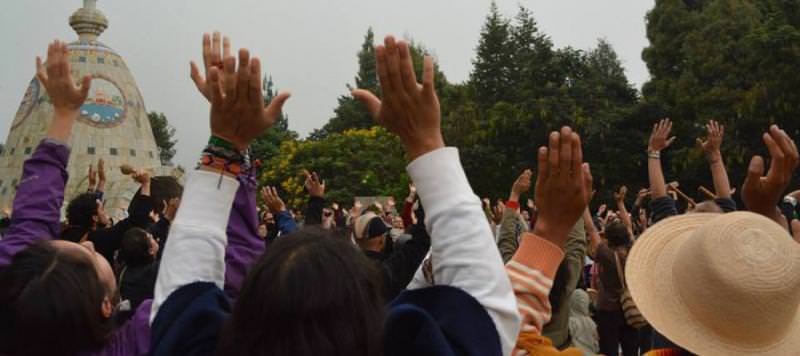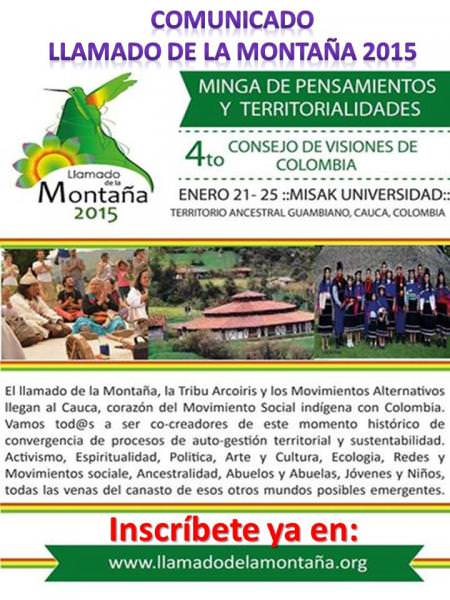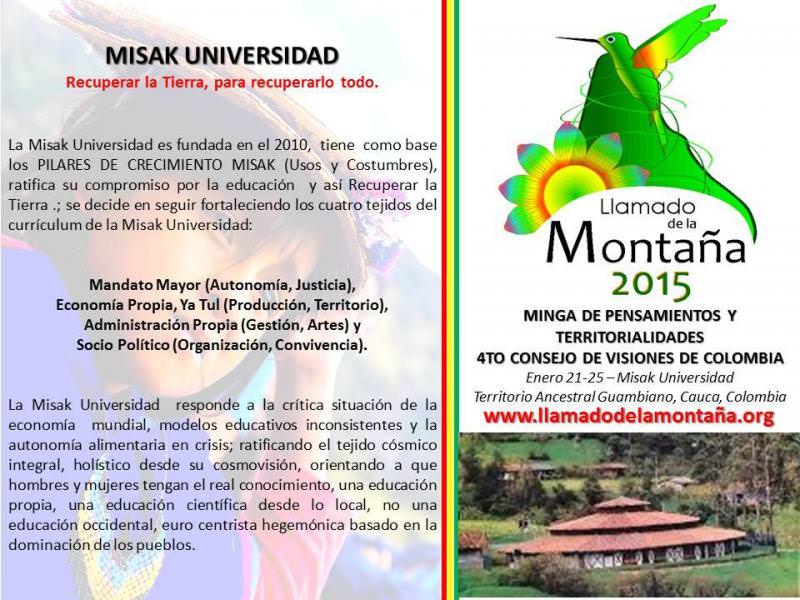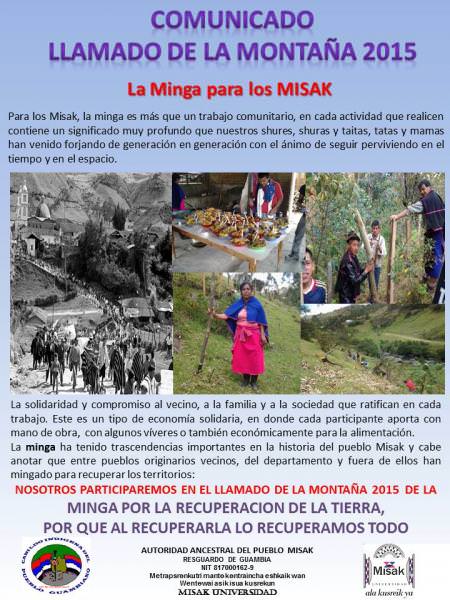 The 9th version of Call of the Mountain, will be held at the Misak University in the territory of indigenous Guambía Misak , 15 minutes from Silvia, Cauca.
The Misak University was founded in 2010 and is an institution of native intensive classroom training and distance mode with integrated processes in the implementation of own knowledge and generate new knowledge and skills for survival.
The Call of the Mountain is a meeting that was convened for the first time in 2006 by the Colombian Ecovillage Network (REBORN) and today is called by CASA Colombia (Council of Sustainable Settlements of the Americas). The Call of the Mountain gathers hundreds of people; ecovillagers, professionals, representatives and members of social movements, farming communities and indigenous groups, as well as scientists, philosophers, educators, social innovators, entrepreneurs and experts on world view.
The Call of the Mountain, takes the form of the Vision Council, which originated in Mexico over 15 years ago, adapted to the reality of the meeting in Colombia.
These meetings allow participants to experience an emerging new culture, a living experiment in community living which encompasses all four aspects of sustainability.
Visit the Llamado de la Montaña website or more information and to register – http://llamadodelamontaña.org/
Support the Call of the Mountain croudfunding campain – https://www.indiegogo.com/projects/let-s-make-peace-happen
For more information, please visit the event website.