Date: 28 – 30 May 2015
Language:
Region:
Areas:
Context:
Categories: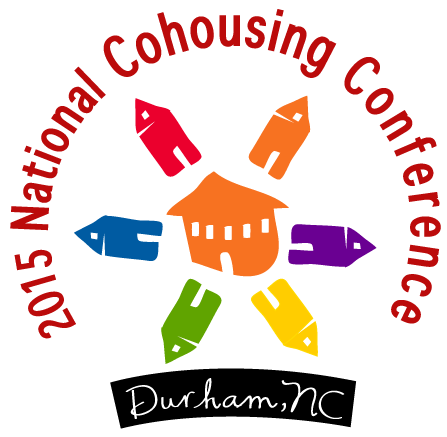 This Year's Conference promises an amazing lineup of offerings, from innovative approaches to developing new and affordable communities, to potent ways to enhance our vibrant communities.
We will cover cohousing basics as well as hot topics in sustainability, community building, and the evolving definition of cohousing. Our "next generation theme" will explore the new wave of urban, senior and agricultural communities, check-in with our now-adult children of cohousing, and celebrate communities that have thrived for over 20 years.
A packed program, but the conference allows plenty of time for networking, tours of cohousing communities, and fun!
Next Generation Themes:
The now-adult, children of cohousing
The next wave of urban, rural and senior cohousing
Emerging trends in financing, design and community models
The evolving definition of cohousing
Cohousing as a model for other communities nationally
Established communities celebrating 20+ years
Since the first American cohousing communities were completed in the early 1990's, more than 135 communities have been built, with more than a hundred in process. Small and large, urban and rural, newly built and retrofits, these communities have consistently been at the forefront creating environmentally and socially sustainable neighborhoods.
Conference Schedule (Download the Program):
Main Schedule: Friday 3:00 pm – Sunday Noon
4:00 Friday: Gatherings and Networking
6:00 Friday: Dinner and Keynote Featuring Mike Ortosky with Earthwise
9:00 Friday: Community Tell & Slide Show
8:30 am – 5:00 pm Saturday and 8:45 am – noon Sunday Sessions and Facilitated Discussions
5:00 pm Saturday: Reception Hosted by Durham Central Park Cohousing
Expanded Schedule with Intensives and Tours: Thurs 6:00 pm – Sun 5:00 pm
Conference Registration includes:
History of Cohousing in North America: 7:00 pm Thursday
Singing in Community: 7:00 pm Thursday
Cohousing Research Networking & Presentation of Works in Progress: Friday
Gatherings and Networking
Sessions and Facilitated Discussions: Sat & Sun
Exhibitor Displays: Friday – Sunday
Dinner and Keynote featuring Mike Ortosky with Earthwise: 6:00 pm Friday
Boxed Lunch: Noon Saturday
Reception: 5:00 pm Saturday
Tours of Communities On Your Own: afternoon Sunday
Other Offerings – Additional Fee May Apply
Intensives: Thurs, Fri & Sun
Tours of Communities: Bus Tour Friday, on your own Sun 1:00-5:00 pm
What's the conference schedule and what does registration include?
The conference schedule is detailed in our conference program http://www.cohousing.org/2015/program, and also beneath the fold on our conference webpage http://www.cohousing.org/2015conference
The main schedule is Friday 3:00 pm – Sunday Noon; your registration fee includes all offerings during this time, as well as a few additional on Thurs evening, Friday, and Sunday. Meals that are included with registration: Friday Dinner & Keynote; Saturday Lunch; and Saturday Reception. An expanded schedule, including intensives and bus tours that may require an additional fee, will begin Thursday 6:00 pm and go through Sunday 5:00 pm.
What are the registration fees?
Early Bird Before 3/1 $320
Discount 3/1 – 4/30 $350
Regular 5/1 – 5/29 $390
Student/Low Income $220
Saturday Only, includes Reception $235
See below for registration fees for children
Where can I find the program offerings?
A downloadable program is available here: http://www.cohousing.org/2015/program.
You can also click on the tabs at the bottom on the conference webpage for all the offerings and descriptions.
For more information, please visit the event website.