Date: 2 – 15 September 2018
Location: Dome Village, Gerupuk, Lombok, Indonesia
Language:
Run by:
Region:
Areas:
Context:
Category:
ALL INCLUSIVE 2 WEEK WORKSHOP
A practical hands on experience, we will share our specialist eco construction methods including building with earth bags. As well as an introduction to natural building techniques we will provide a taste of island life in this surfers paradise.
LOCATION: DOME VILLAGE, GERUPUK, LOMBOK, INDONESIA
We invite architects, designers, eco-warriors and anyone with an interest in natural building to apply. Please email us with your name, profession or subject of study and a short paragraph about your personal motivation for joining our workshop.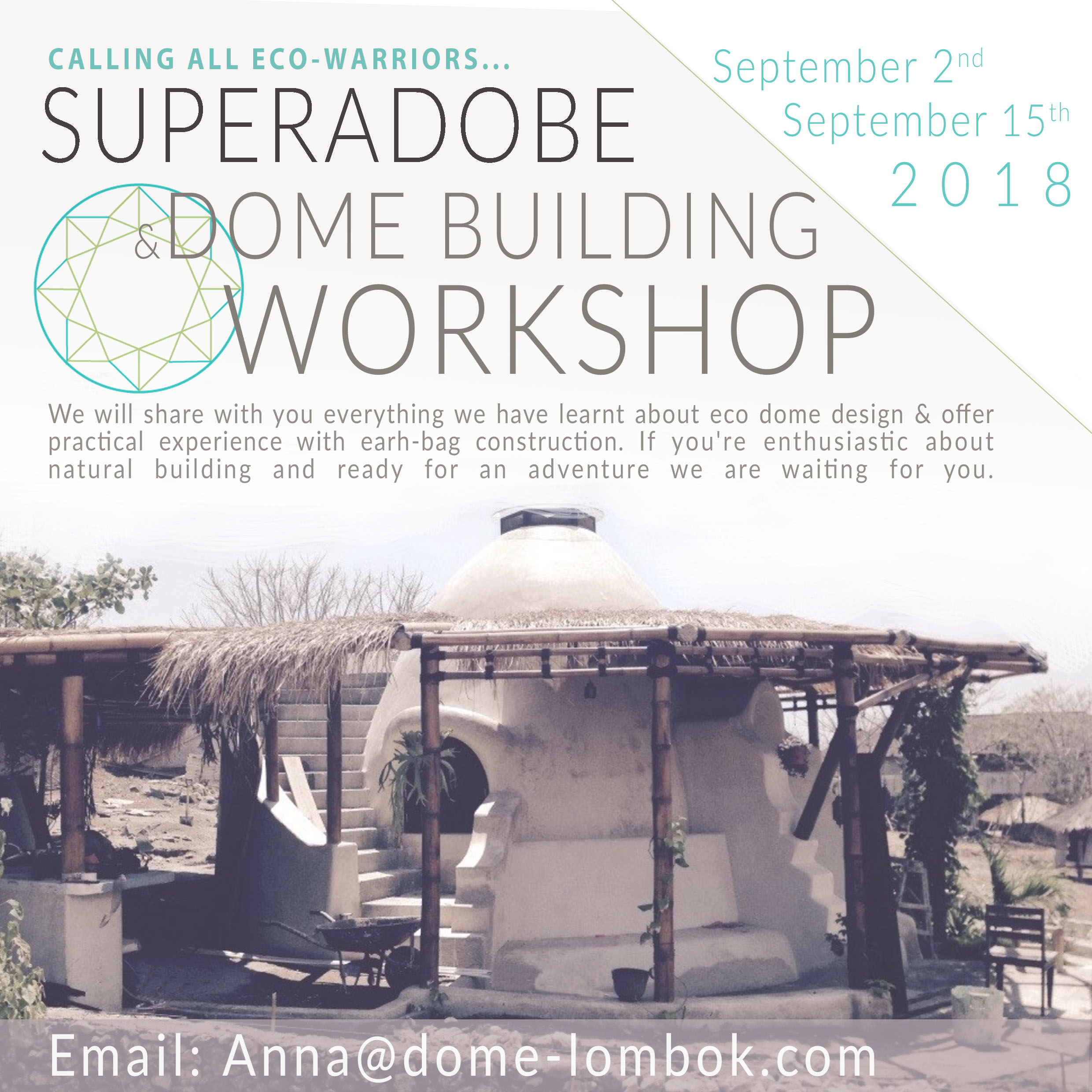 For more information, please visit the event website.