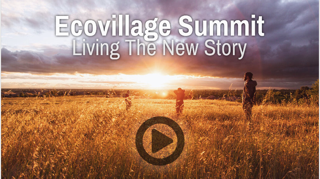 We have now raised over $56,000! Thank you!
This campaign has had many inspiring large contributions, and now we are asking for the cascade that will bring us the final stretch. Make your contribution now at donate.ecovillage.org/gen20
More than 45 delegates are now funded from Bangladesh, Senegal, Columbia and many more.
THANK YOU!!! You are supporting not just individuals, but key people with the power to change many lives. These participants are leaders of projects on the ground in their home regions. Your donations empower them to magnify their impact by attending the GEN+20 Summit. In this way, each donation begins a ripple of world-bettering work around the globe. Thank you.
Here in the GEN+20 headquarters we are ready to flex all of our fundraising muscles for a final push to $75,000! We have expanded our outreach and are poised for a phenomenal finish. Your engagement is the catalyst.
If you looked at the campaign before and thought, "I can't make a difference", YES YOU CAN! You do continually by your positive energy and belief that our conference will impact the world. Thank you.
In this home stretch, we need your energy and donations more than ever. Please donate now, and motivate your friends to join you!
Do not wait. The sooner you donate the further your money will go as we are buying plane tickets which increase in price closer to the date. Take 2 minutes to donate, and pass the message along. Go to donate.ecovillage.org/gen20/
The campaign will close on July 5th at 11:59pm EST.
Thank you for your support in every way. You, our GEN family, are the reason for our successful campaign and powerful conference. Thank you.