Get ready to celebrate with an ecovillage convergence of events with music, food, and permaculture – you can't get a better combination than that. All are welcome.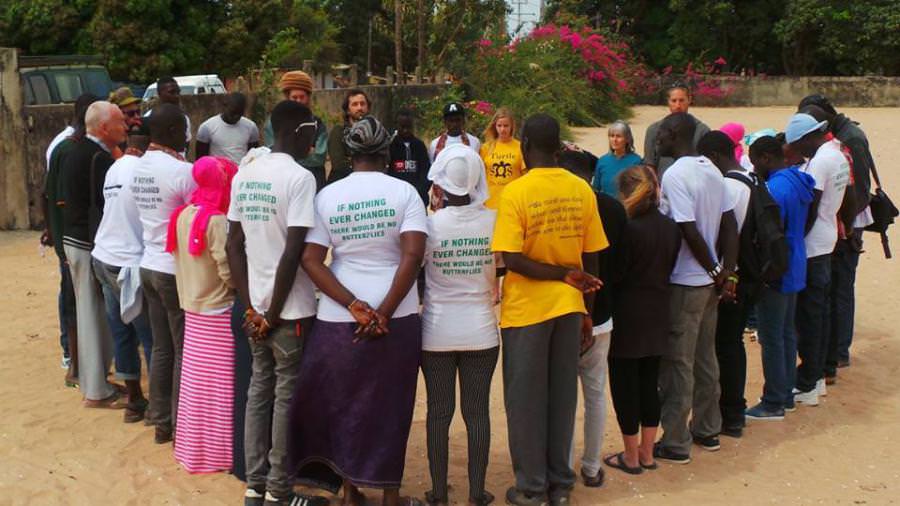 Mark Your Calendars
Abené Music Festival: December 25-30, 2016
Permaculture Convergence: Casamance, Senegal, December 26-29, 2016
Slow Food Festival: Sandele Eco-Retreat and Learning Centre, The Gambia, January 5-7, 2017
Come and enjoy all three!
Three Amazing Events over Christmas and New Year's
An outcome of the Ecovillage Design Education courses (EDEs) in The Gambia has been the emergence, from within the People's Coast Ecovillage Network (PECEN) members of a Slow Food Group. This is in keeping with the Global Ecovillage Network (GEN) philosophy of growing local, eating local and talking to your grandparents!
On May 14th a Slow Food Lunch will be the first of a monthly event series to promote and seek sponsorship for a Slow Food Festival to be held from January 2-5, 2017 at the Sandele Eco-Retreat and Learning Centre.
The Slow Food Festival is one of three events that includes a Permaculture Convergence (to be held in the Casamance, southern Senegal, from December 26-29, 2016) and the Abené Music Festival (December 25-30, 2016). The Abené Music Festival is held at the same time each year and is very well known. The Permaculture Convergence will attract interest from all over the bioregion.
We welcome you to come and enjoy these three wonderful events – and the side excursions that will be part of the package so that visitors can experience the culture of both countries.
With Thanks – Continuing Support from the Heidehof Foundation
This German Foundation has once again generously agreed to support the Sandele Foundation and The People's Coast Ecovillage Network in 2016 and the three activities planned.
Over the coming year, our planned activities include:
Course in non-violent communication and mediation to empower members of The People's Coast Ecovillage Network to learn how to deal with resistance as an inevitable part of change
Two mini-EDEs: working with village chiefs and elders to devise ecovillage resilience plans
Mini-EDE for government officials and NGO representatives
School of Youth Programme (June 2017)
African Experience Week: devised by the Sandele Foundation, this will be similar to Findhorn Experience Week, but in an African context, welcoming newcomers and special interest groups
The People's Coast Ecovillage Network is becoming established, but there is still a great deal to do. Starting a movement is one thing; transitioning into it the creation of a widespread way of living is quite another. But all the good ingredients are there and energy is high.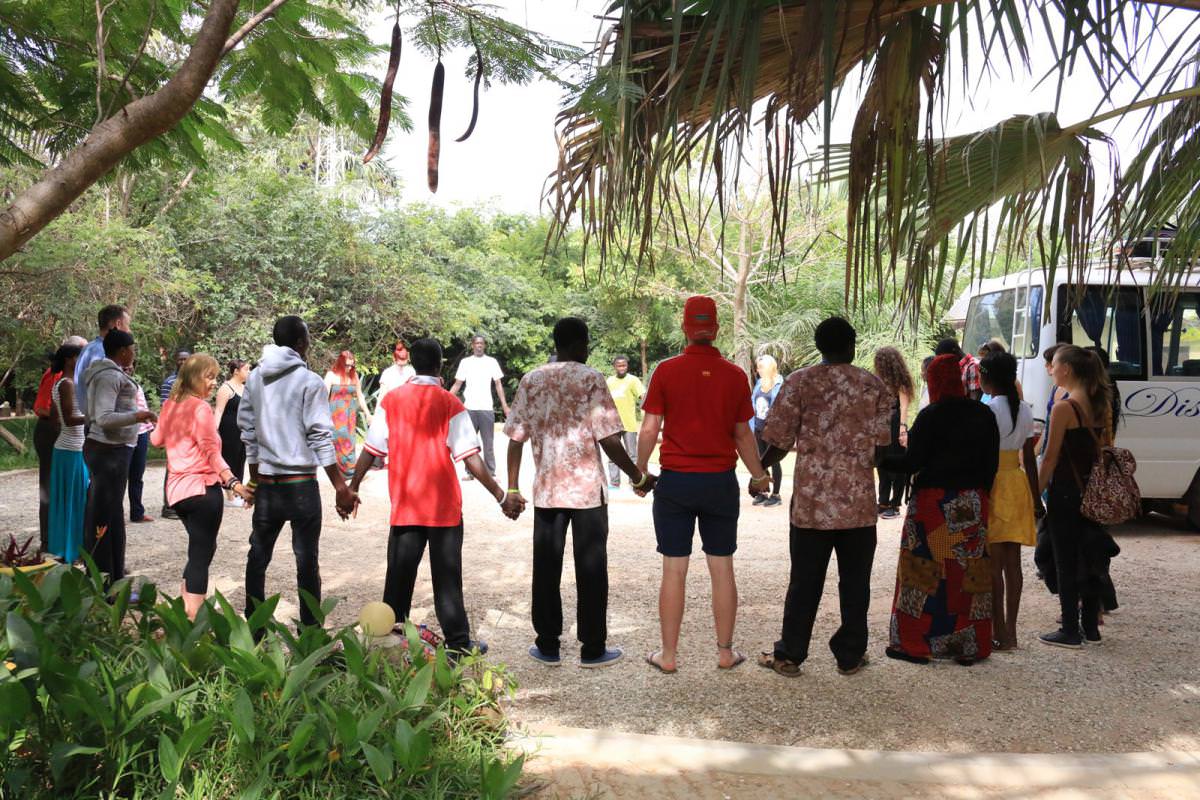 Early morning tuning in at Abené where forty members of the PECEN group were hosted, free of charge, by a Senegalese tourist resort owner.