Spain, Madrid – At the High Level Summit COP25, official negotiations were sticky and focussed on issues of carbon trade rather than the radical transformation of human presence on this planet that is so desperately needed. Whilst, the Global Ecovillage Network (GEN) signed or deepened agreements with 8 African Countries for the implementation of ecovillage development programmes.
Ministers of Environment from The Gambia, Sierra Leone, Sudan, Togo, Liberia, Nigeria and Burkina Faso signed Memorandums of Understanding (MoU) for nation-wide implementation of GEN's Ecovillage Development Programmes. An agreement with Democratic Republic of Congo was also signed. but with a letter of support from the President, rather than an agreement with the Minister of Environment.
Kosha Joubert, Executive Director of GEN said: "In combination with our existing programmes and more than 6000 communities and initiatives in 114 countries, GEN has grown into a tapestry of hope, with each of our projects on the ground as a possible entrance point. The doors are wide open and we are invited to share our solutions in ever bigger circles of influence. We need all of us, our skill, capacity and wisdom to fulfil the unfolding possibilities.
The deployment of ecovillages on African Countries is intended to work with communities that face severe ecological challenges. GEN will assist national governments in achieving the Sustainable Development Goals, prioritizing vulnerable groups such as women and children, youth, elders and people with disabilities.
Global Ecovillage Network (GEN) has been developing a transformative model for regeneration by using an integrated, community-led approach to transition communities to resilience and restore their environments for the past 20 years.
The Ecovillage Development Programme is designed to radically reform current development practices, putting communities, sustainability, and wealth creation at the heart of the development process. Recent studies show that financial support for community-led development is more efficient than conventional, top-down interventions. The full and inclusive participation of communities on the ground in the conception and implementation of activities, together with the sharing and transferring of expertise and grounded experience is fundamental to GEN's work.
The programme is also intended to create wealth and employment opportunities, halt environmental degradation, and provide communities with the knowledge, skills and tools to guarantee their future. Ecovillages weave together the social, cultural, ecological and economic dimensions of sustainability and pioneer innovative solutions that enable villages, regions and nation-states to fulfill the promise of the SDGs and the Paris Climate Agreement.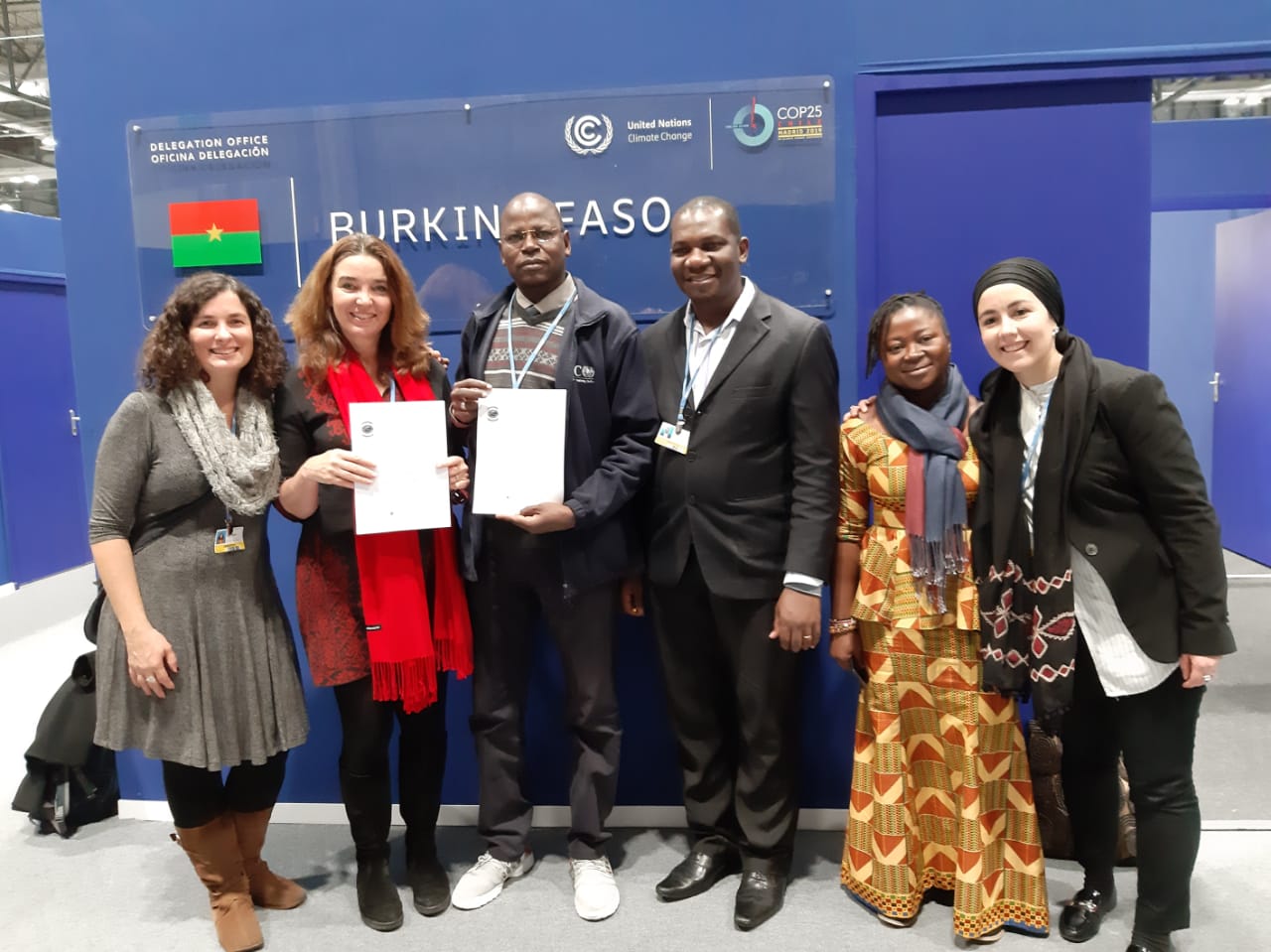 About COP
The Conference of the Parties (COP) is the annual meeting of the nations signed up to the UN Framework Convention on Climate Change (UNFCCC). Its purpose is to advance global action to tackle climate change.
At COP21 in 2015, 195 countries signed up to the Paris Agreement, which committed them to keep global temperatures "well below" 2 degrees Celsius above pre-industrial times and "endeavor to limit" them even more, to 1.5 degrees Celsius. In addition, industrialized countries agreed to pay US$100 billion a year by 2020 to help developing countries to decarbonize their economies.
The 2019 UN Climate Change Conference, COP25, took place from 2 to 13 December, at IFEMA – Feria de Madrid, Spain, under the Presidency of the Government of Chile. Following agreement on the implementation guidelines of the Paris Agreement at COP 24 in Poland last year, a key objective of COP25was to complete several matters with respect to the full operationalization of the Paris Climate Change Agreement.
About the Global Ecovillage Network
The Global Ecovillage Network (GEN) catalyzes communities for a regenerative world. GEN is a growing network of regenerative communities and initiatives that bridge cultures, countries, and continents.
GEN (ecovillage.org) builds bridges between policy-makers, governments, NGOs, academics, entrepreneurs, activists, community networks and ecologically-minded individuals across the globe in order to develop strategies for a global transition to resilient communities and cultures.
About Ecovillages
An ecovillage is an intentional or traditional community that is consciously designed through locally owned, participatory processes in all four areas of regeneration (social, culture, ecology, economy into a whole systems design) to restore and regenerate its social and natural environment.
Ecovillages are living laboratories pioneering beautiful alternatives and innovative solutions. They are rural or urban settlements with vibrant social structures, vastly diverse, yet united in their actions towards low-impact, high-quality lifestyles.
For media enquiries, please contact
Kenza Isnasni
Global Ecovillage Network's Advocacy Coordinator
(mobile) +32472743055; E-mail: kenza.isnasni(at)ecovillage.org
See also