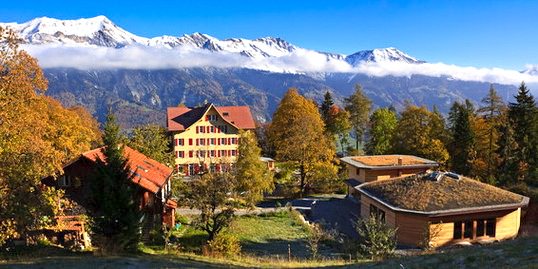 "We are all refugees, migrating from one Earth to a new Earth" said someone during the harvesting of a silent meditative walk in the rich and magical woody mountains surrounding the Center for Unity Schweibenalp. It was during the Green Phoenix congress, initiated 5 years ago by the founder of the Center for Unity Schweibenalp, Dr. Sundar Robert Dreyfus. It was the 6th edition of the congress that each year, in autumn, brings together representatives of experiential models for the future in several areas such as education, economy, the art of living together, creating consciousness, ecology and deep ecology. Rosalie Poskin, member of GEN Europe council, reports.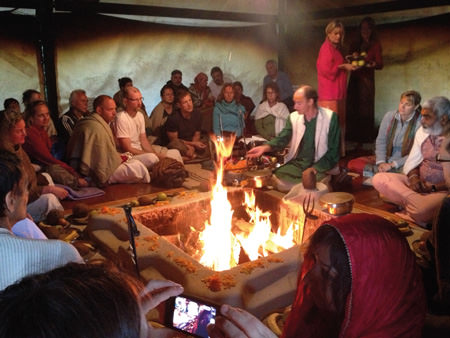 The 30 participants, all of them coming from communities, met in conversation circles and working groups as well as in 'forum' which created immediately within the group a deep palpable feeling of community, nourished by Leila and Momojana's excellent facilitation; a very high quality working meeting!
The topics brought up for deep exchange were divided and spread along the 3 ½ days. These were:
Authentic relationships, including gender, generations, sexuality, love, balance between individuality and community, the creation of containers and tools enabling trust, intimacy and deep exchange, ways for elders and youth to join in their co-creative endeavours, groups psychology, renewal and revival of our relationship to the common vision and purpose of a community… How, in our own community, do we deal with those issues ?
Leadership, an exploration of what leadership means in our times and a sharing of how it is experienced in the different communities. How a community keeps clear and holds its essential values in the midst of change or when a founder passes. How leaders or founders can best prepare the way for the continuation.
North-South co-operation, including migration, refugees, training and partnerships. How to establish partnerships, nourish true dialogues, stay in true partnership and transcend the heavy North-South polarity. What should partnerships cover and include on the basis of the analysis of the already existing ones and the results they deliver.
A whole day was devoted to the refugees issue and led to the organization of an immediate direct action, as you probably already know through the refuGEN letter, circulating among our communities.
Medium and long term actions were also studied and several proposals were made on how to find possible locations for medium term engagement, how to replicate the SICE model from Sweden, how to develop a system to present ecovillages to refugees centers and connect with potential new residents, how to open healing spaces to refugee families, how to work with local governments and navigate bureaucracy
A draft proposal was worked out to develop a refugee transition EDE, taking into account that GEN and Gaia Education are ideally positioned to support the transition of refugees into more sustainable communities. Through partnering with refugee groups and local, national and international stakeholders, we have the opportunity to respond to this humanitarian crisis in ways that can help manifest the positive changes we all wish to see in the world.
Global/local exchange network, including internal trade among ecovillages and trusted partners, ecological entrepreneurship, a shift to needs-driven economies, creation of a directory of needs among communities, definition of a unit of account based on existing hospitality agreements, bank project and other financial instruments.
And, of course, education exchange and the eventual creation of a GEN University and a curatorium-approval system.
Future of Green Phoenix
Both systems of the previous years with the interventions of experts and this year's edition – more intimate and internal – have been deeply appreciated.
It has been decided that the next Green Phoenix will be held at Schweibenalp between the 28/9 – 2/10/ 2016.
GEN is clearly and deeply interested in integrating the Green Phoenix as a tool and a think tank and Green Phoenix defines itself as a Service Station in support of GEN.
The atmosphere created altogether by the participants to the congress, the Schweibenalp community, its environment and its members, was sweet, nourishing, almost silky.
A big step has been taken in action. A thorough work has been done. This year Green Phoenix is a model of how the feminine and the masculine can meet harmoniously and efficiently in an explosion of coherent creativity.
Green Phoenix 2016 will again take place on a smaller scale to deepen the connections: it will be from September 28th to October 2th, 2016 again at Schweibenalp.
Robert Hall from Ecovillage Süderbyn in Schweden, President of GEN Europe: "We need both: public conferences for the broader movement and the public and more intimate meetings for the deepening".
More Information: http://greenphoenixglobally.org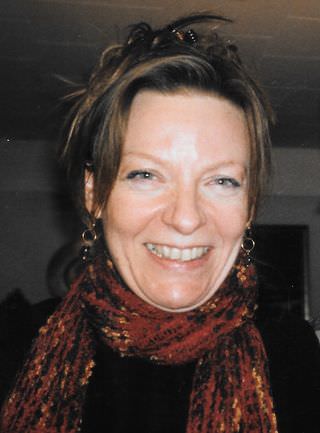 Rosalie Poskin, member of GEN Europe Council, Co-founder of GEN Europe