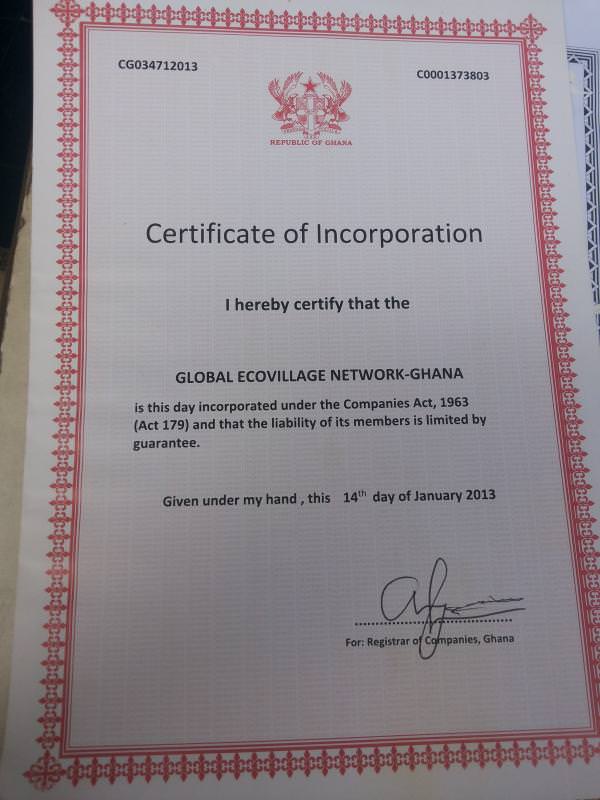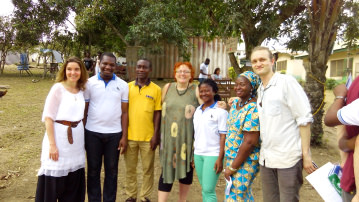 The Ghana Ecovillage network was formed in 2012, incorporated in January 14th 2013 and commenced operations on 22nd January 2013.
The first  Board of Trustees were: Professor Seth Abang Laryea – Chairman, Paul Yeboah – Vice Chairman, Lovans Owusu-Takyi – Secretary, Fati Bamba – Vice Secretary, Llord Titus Amedome – Council member,  Charity Boateng-Minta – Council Member
New executives were elected in December 2016:
Paul Yeboah (of Ghana Permaculture Institute) – President
Lovans Owusu-Takyi (of Kumasi Institute of Tropical Agriculture KITA) = Vice President
Richard Matey (Institute for Sustainable Energy and Environmental Solutions) = Secretary
Katere Charles – Financial Secretary
Fati Bamba = Organizing Secretary
Gifty Atia (Bongo Shea Women Processing Association) = Executive Member
Awudu Mohammed (Ziongate Permaculture Center) = Executive Member
NextGEN Ghana, the 5 member youth advisory council, also has two members on the GEN Ghana Executive Board.
Akwensi Selasse – President
Linda Lembadega – Vice President
Sarah Odame – Secretary
Katere Charles – Interim Financial Secretary
Grace Karla – Organizing Secretary
The GEN Ghana secretariat is hosted at the Kumasi Institute of Tropical Agriculture, KITA. The Secretariat is headed by National Coordinator, Kwame Ansah Baffour (MPhil Agribusiness), Sarah Odame, Administrative Secretary and Program Assistant.
GEN Ghana aims to:
1. Promote Ecovillage Strategies as models of sustainable development in Ghana.
2. To build capacities of community leaders through Ecovillage and Permaculture Design Education workshops and conferences.
3. Enhance Technology transfer through the integration of ecological, renewable energy, sustainable agriculture, water harvesting and purification, restoration of land, afforestation and natural building technologies to improve rural livelihoods.
4. Improve the Local Economy in ecovillages through improving rural social enterprises.
5. Promoting networking of environmentally sustainable projects and enhance advocacy.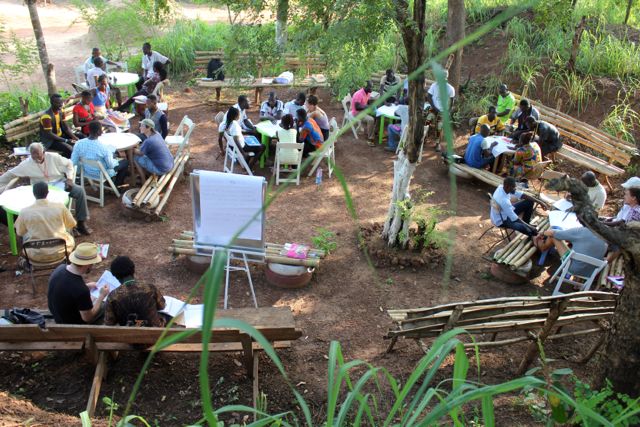 Network members