The Global Ecovillage Network is a growing and evolving international network of regenerative communities and initiatives. This year's Annual Report presents the activities, impact, vision and mission of GEN and the organisations that make up the key parts of our network – the GEN regions and GEN International.
We first provide an overview of GEN and our core frameworks, key performance indicators, and highlights of the year. We then share the accomplishments from GEN's five Regions and NextGEN, our youth arm, celebrating the wealth of action and cultural diversity of the journey towards low impact, regenerative lifestyles around the planet.
Whether you read our 2021 Annual Report cover to cover, dive into one region or circle, or simply flip through and land on a page, we hope you'll connect with our vision and feel compelled to join us in our mission.
Access the Global Ecovillage Network Annual Report 2021:
View the Annual Report 2021 on Canva (no download required)
View the Annual Report 2021 on SlideShare (no download required)
Measuring the Impact of Ecovillages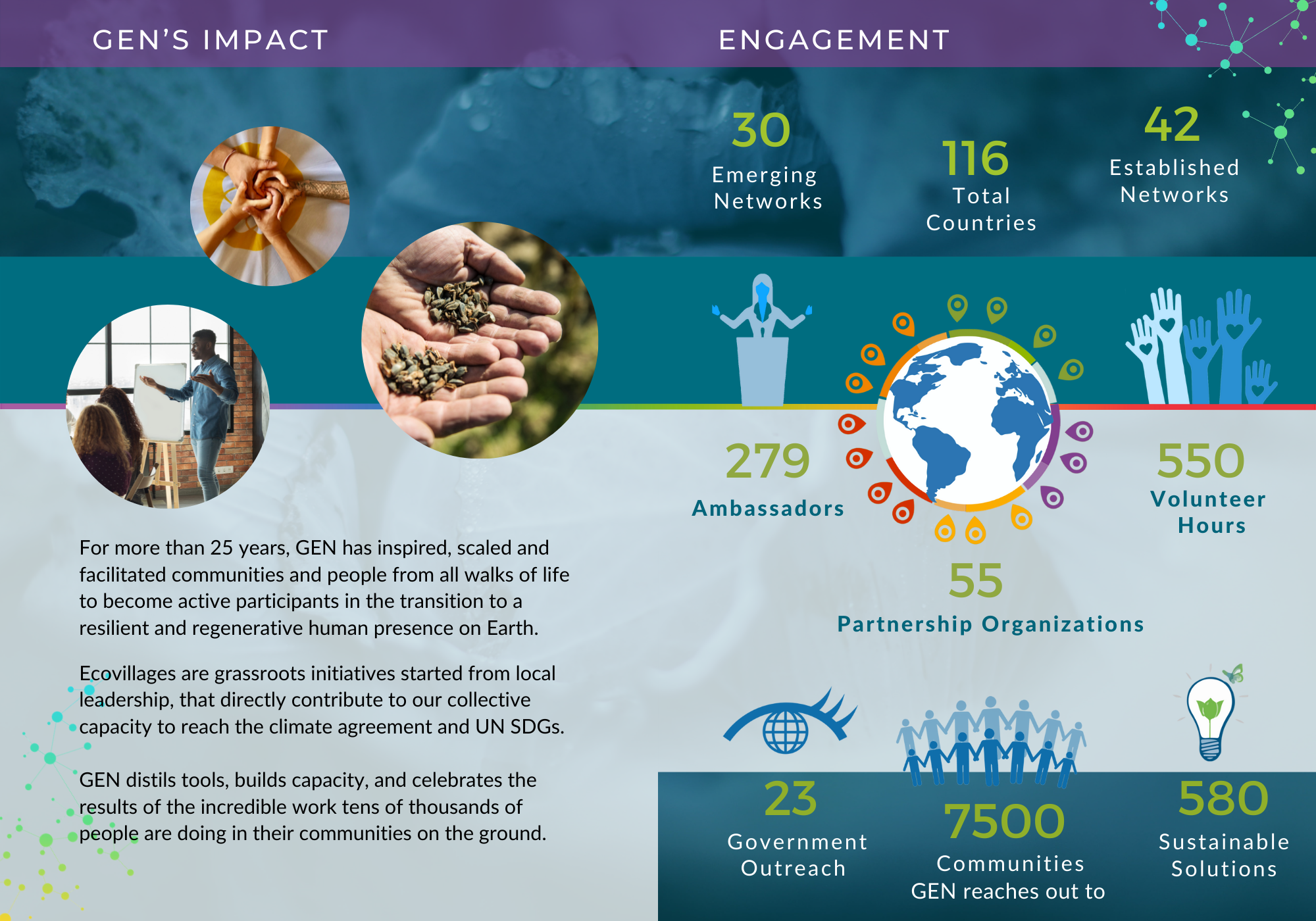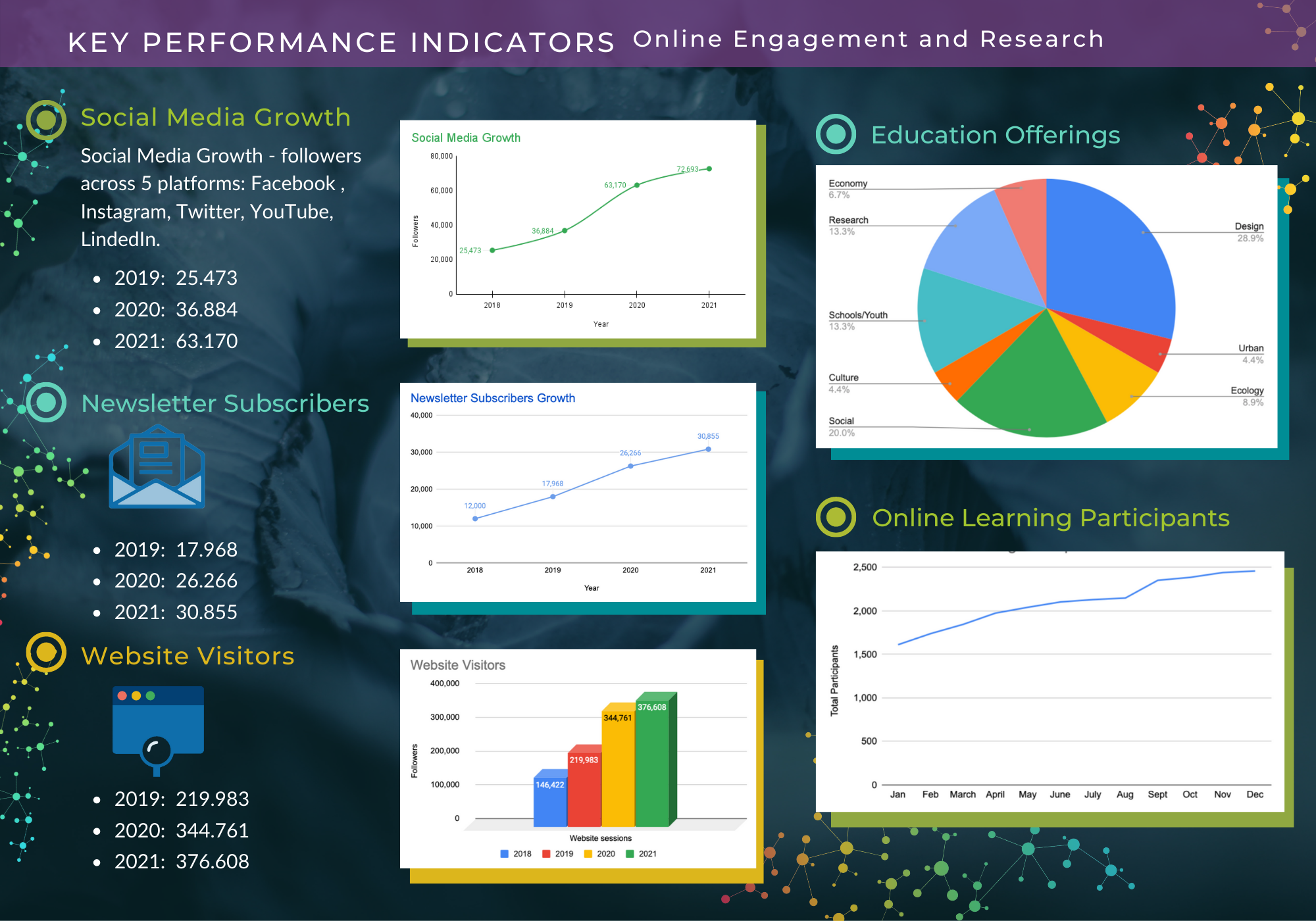 Previous Reports
Learn more about the Global Ecovillage Network by reading our previous annual reports, constitution, and other core documents.
Engage with the Global Ecovillage Network
Now more than ever, we need to connect as a community and stand in solidarity to create the beautiful, interconnected world we all want to live in.