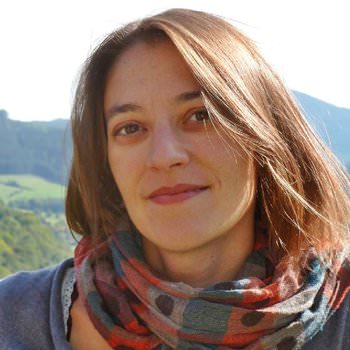 Iris Kunze
In GEN research group: Focalizer, editor of the newsletter, hostess of the mailing lists, co-representative in the GEN steering group, researcher on ecovillages, hosting research forums; networking to academia, universities, ICSA etc.
Dr. Iris Kunze, community researcher. My special focus is on transition studies, community research and social movements. I see science as a field which needs to be transformed and which can help raising awareness. I focus on transition studies, social ecology, social movements and intentional communities. I am educated as a geographer and sociologist, working as a senior researcher and project manager at the Center of Global Change and Sustainability at the BOKU University, Vienna. Since 2002 I started researching and teaching sociology, community living and sustainable life styles at the University of Muenster. Searching for real life alternatives, I have lived in several intentional communities since 1999. For publications and current projects on ecovillages, please visit my website: www.community-research.eu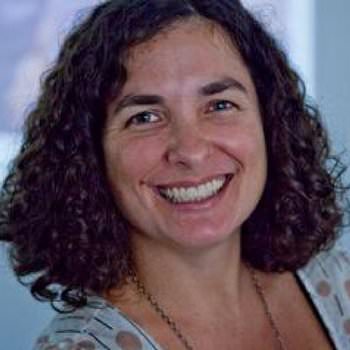 Taisa Mattos
In GEN research group: representative in the GEN steering group, networking to GEN education group. Researcher on Ecovillages. CASA Brazil council member.
MA on Psycosociology of Communities and Social Ecology at Federal University of Rio de Janeiro. Graduated in Social Communication. Phd student – researching ecovillages. Co-founder of Terra Una Ecovillage. Taisa has lived in Nazaré UNILUZ and other small urban communities. Part of the Ecovillage Movement since 2004 and the Transition Towns Movement since 2009. Working in partnership with Gaia Education for the last 7 years, developing and coordinating EDE Programs around Brazil and abroad. Coordinator and instructor of EDE Rio de Janeiro – RJ (2009 to 2012), EDE Terra Una – MG (2011 to 2013), EDE Belo Horizonte – MG (2012), EDE Azores – Portugal (2015), EDE Nazaré Uniluz – SP (2015, 2016). She contributed to adapt the EDE curriculum to the Brazilian Slums (Gaia para Transição Brasilândia – SP, 2011) and joined the EDE team in the Amazon Forest –AMAGAIA (2013). She was also co-responsible for taking EDE to Buenos Aires (Argentina), in partnership with Espacio Eco (EDE Argentina 2013 and 2014). Instructor and supervisor of the Youth EDE Gaia Jovem Serrano – Nova Friburgo – RJ (2015). Instructor of EDE Brasília – DF (2015) and Gaia Viçosa – MG (2015). She works as an educator, giving lectures and workshops on various topics related to sustainability and community life.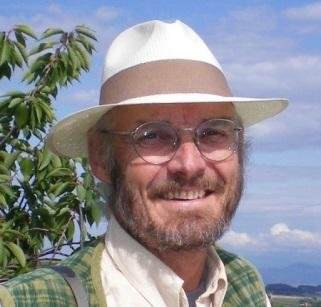 Jan Martin Bang
In GEN research group: networking to ICSA, Kibbutz, ecovillage workshops at conferences, facilitator
I grew up in England and have lived for 25 years in Kibbutz and Camphill communities in Israel and Norway. I have worked with the Global Ecovillage Network since the conference at Findhorn in 1995. I have been active in the Norwegian Permaculture and Ecovillage movements since 2001. I have been connected to the International Communal Studies Association since its founding conference in 1985, and in 2010 was elected Chair of the Association. I was part of the organising team for the 2013 ICSA conference on Community and Sustainability, held at Findhorn. I have written seven books about community and environment.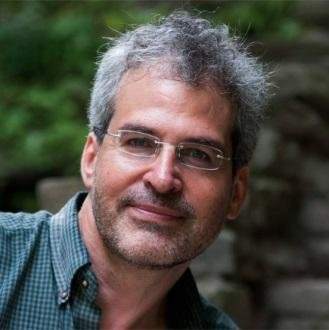 Daniel Greenberg
In GEN research group: networking to GEN, sustainability education, North America
Daniel has been a leading advocate for sustainability within international education and the ecovillage movement. He chaired Sustainability Task Forces for NAFSA and the Forum for Education Abroad and has been a frequent presenter at national and international conferences. He is also the President of the Global Ecovillage Network and co-founder of Gaia Education. After graduating Magna Cum Laude from Cornell University with a B.A. in Psychology, Daniel received his Ph.D. from the University of Minnesota with a focus on education within intentional communities.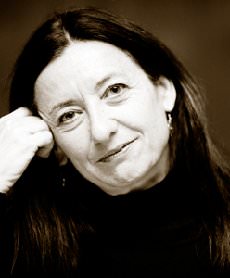 Stella Veciana
In GEN research group: networking to Higher Education Institutions, sustainability education, "Ecovillage Design Research" a capacity building program and handbook
Dr. Stella Veciana lives at the Sieben Linden ecovillage and Berlin, Germany. Her research fields focus on participatory research and governance, community building, and participatory conference formats for a culture of Open Science and Open Access. She studied experimental arts (University of Arts Berlin), computer arts (School of Visual Arts, New York) and earned her doctorate (University of Barcelona) in transdisciplinary research. Stella is founder of the Research Arts platform advocating collaborative art-science research for sustainability. Currently, she teaches at Leuphana University Lüneburg developing research community partnership methods to support the enhancement of student's competences in participative and sustainability oriented research (RRI). Based on the capacity building manual for transdisciplinary community research she wrote for the German Agency for International Cooperation and the Fondo Indigena, she is working on developing an "Ecovillage Design Research" capacity building program and handbook.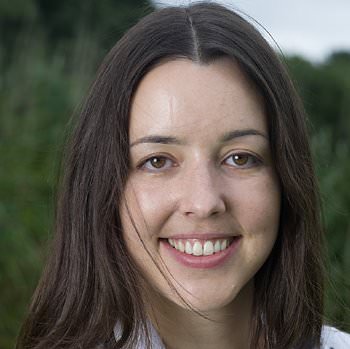 Flor Avelino
In GEN research group: networking to European academics
Dr. Flor Avelino works at DRIFT, Erasmus University Rotterdam (The Netherlands), as a researcher and lecturer, with a focus on the power and empowerment of civil society to self-organise social innovation and sustainability transitions. As the academic director of the Transition Academy, she strives to co-create new learning environments to challenge people to think and act for radical change. As scientific coordinator of the TRANSIT (Transformative Social Innovation Theory)-project, she is currently involved in empirically and theoretically investigating social innovation and transformation, including case-studies on social entrepreneurship and the ecovillage movement. Flor's dream is to found, live and work in a vibrant eco-community where daily life is intertwined with diverse forms of art, action research, and life-long-learning.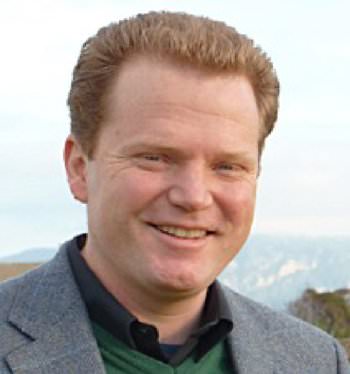 Daniel Christian Wahl
In GEN research group: networking to GAIA education, academia
Daniel Christian Wahl originally trained as a biologist, he also holds an MSc in Holistic Science and a PhD in Natural Design. Daniel was the director of Findhorn College between 2007 and 2010. He is a member of Gaia Education since 2007 and the International Futures Forum since 2009, and a Findhorn Fellow. Daniel currently lives on Majorca and works locally and internationally as a consultant and educator. His first book, entitled Designing Regenerative Cultures will be published by Triarchy Press in May 2016. Since September 2015 Daniel has been working part-time in curriculum development and programme design for Gaia Education. He is also developing a new masters programme at the Universidad de las Islas Balears.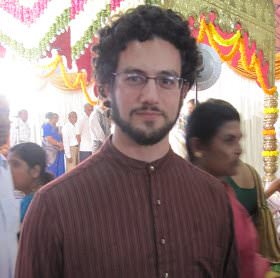 Ethan Hirsch-Tauber
In GEN research group: networking to GEN, sustainability education
Ethan is an educator and coordinator of ecological projects and community-based initiatives around the world. Although American born, since 2009 he has lived in communities outside of the US, working as a sustainability teacher, and becoming increasingly involved in the ecovillage movement. Since 2011 he has volunteered and worked with GEN, and spent 2015 working as Internal Communications Director at the GEN International office located in Findhorn, Scotland. From 2009 to 2012 he taught Living Routes sustainability community study-abroad program in Auroville. As an educator, Ethan loves to support others in cultivating their passion for life on this planet, for making connections between human-beings, and for knowing themselves more deeply. Along with rebuilding NextGEN, the youth network of GEN, he has helped to develop regional networks, primarily in Africa and the Middle East. Prior to his shift towards ecovillages, Ethan spent four years working in the United States in the field of green building and energy efficiency, and then completed his Masters degree in Environmental Education at the Audubon Expedition Institute through Lesley University. He currently lives in the community of Tamera in southern Portugal.