Learn Permaculture Principles
Join us for a free online Permaculture Workshop about the essential concepts and applications of 12 Permaculture Principles. Led by expert instructor Andre Soares!
What is Permaculture?
Permaculture is an approach to designing environments to work in efficiency and harmony long-term.

It is a combination of a unique design methodology and philosophy, and approaches that follow from that.

People apply permaculture to maximize the diversity, yield, and resiliency of their backyard garden or community farm. At scale regenerative agriculture shares some techniques and could be informed by permaculture. Permaculture also helps to restore water, soil, air, and habitat, and effectively traps carbon.

If only Permaculture Principles were understood the world over, to scale these amazing impacts!
The 12 Principles of Permaculture
The Permaculture approach was distilled down by this field's originator to 12 essential principles:
Observe and interact.
Catch and store energy.
Obtain a yield.
Apply self-regulation and accept feedback.
Use and value renewable resources and services.
Produce no waste.
Design from patterns to details.
Integrate rather than segregate.
Use small and slow solutions.
Use and value diversity.
Use and value edges and the marginal.
Creatively use and respond to change!


Permaculture certification teaches you the depth of methods and knowledge to apply each principle.
Are you curious to learn more about Permaculture Principles, and Permaculture Design Courses?
We have a special invitation for you to join us online!

Gather with Permaculture experts and a global audience of people interested in Permaculture for 90 minutes which includes an educational presentation, collaboration, fun, and a question and answer session.
Join us for a FREE workshop and spark or deepen your interest in regenerative design!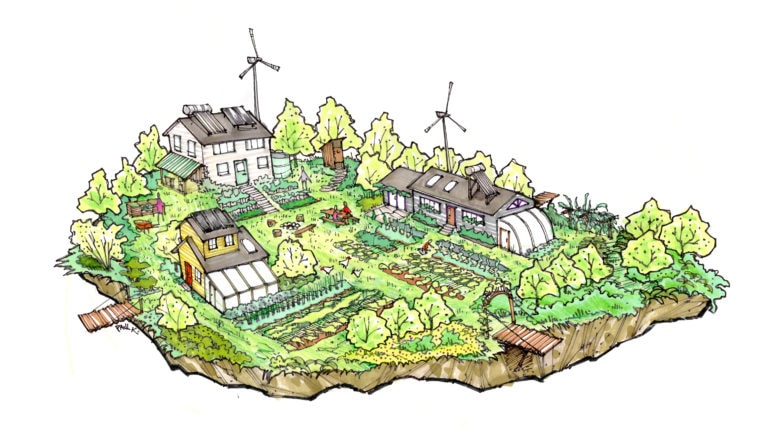 Explore fun and meaningful ways to apply Permaculture Principles in your yard, garden, community, and life.
Here is what you'll learn in the informative and participatory workshop:
Introduction to the Permaculture Ethics and Principles
Overview of how the Ethics and Design Principles relate to each other
Insights into how each Principle can be used in a Design Process
Tips on how to apply Permaculture into your everyday life
Register for the FREE Permaculture Principles Workshop!
Next Permaculture Principles Workshop:
April 30 at 9:00 –10:30 am (UTC) – your local time here.
Live free online workshop. Registration required.

Get to know Andre Soares and Lucy Legan, the lead facilitators of our Permaculture Design Course (PDC).
André Soares – Facilitator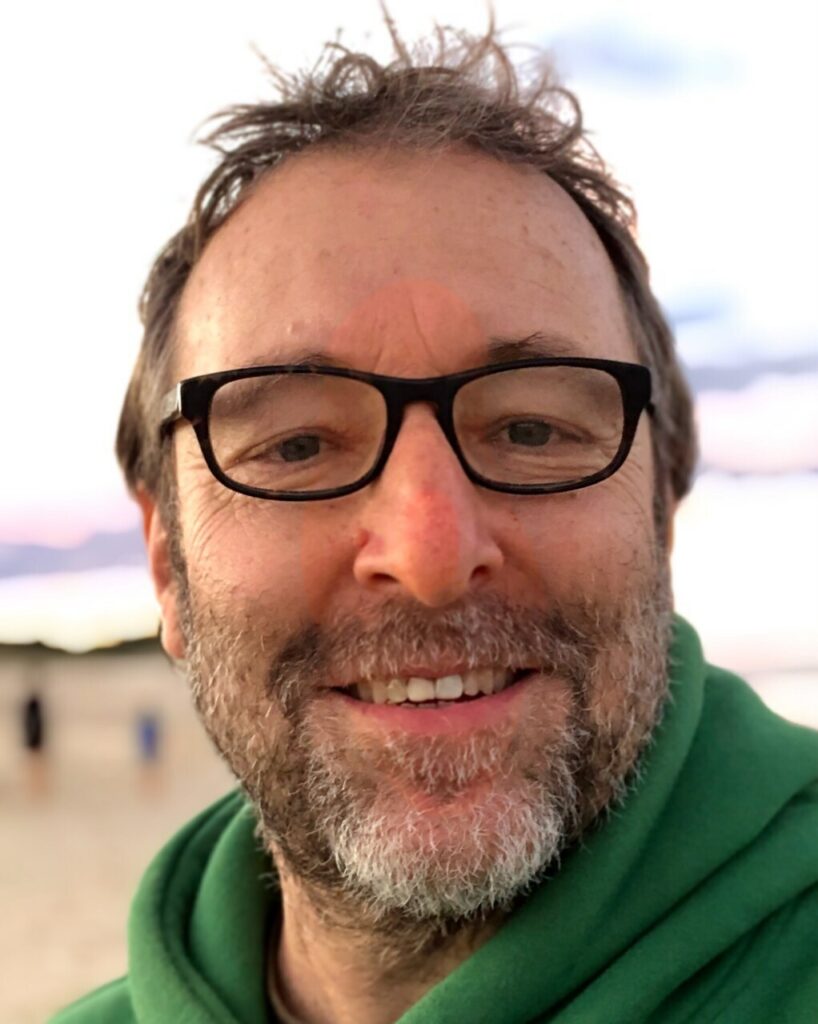 Permaculture Design & Natural Building Expert
Since co-founding Ecocentro IPEC in Brazil in 1999, André Soares has understood the need for permaculture design to be both functional, culturally relevant and artistic. This has resulted in the Ecocentro IPEC demonstrating various natural building techniques/models that are low cost, energy efficient, use local materials and are beautiful.
André has been responsible for more than 8500 sqm of natural buildings and many replicable technologies developed with the interaction of communities that represent solutions for social transformation. He has taught permaculture education in Australia, USA, Portugal, Spain, Haiti, Argentina, and Brazil. His work with composting toilets has been seen at Boom Festival, Global Eclipse Gathering, Burning Man Festival and Strawberry Fields Festival.
Lucy Legan – Facilitator
Permaculture Educator & Author of Planet Schooling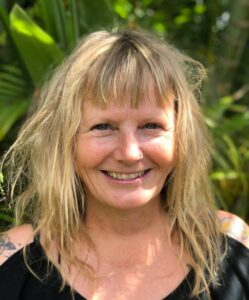 Lucy Legan is co-founder of Ecocentro IPEC in Brazil, the most comprehensive reference centre of sustainability in Latin America, demonstrating scalable social technologies models. She has been teaching sustainable education for over 20 years. Lucy has played an integral role in environmental education in Brazil, a best-selling author of educational books on sustainability literacy, and seed saving. She is a public speaker and long- time ecologist.
Lucy is passionate about encouraging individuals to take environmental actions that will make a difference. Her quirky edible gardens have been tasted at Boom Festival in Portugal, Global Eclipse Gathering in the USA, Rainbow Serpent Festival and Strawberry Fields Festival in Australia. She is both an M. Ed and a Diplomat in Permaculture since 2005.
For any questions, please get in touch with us at education@ecovillage.org