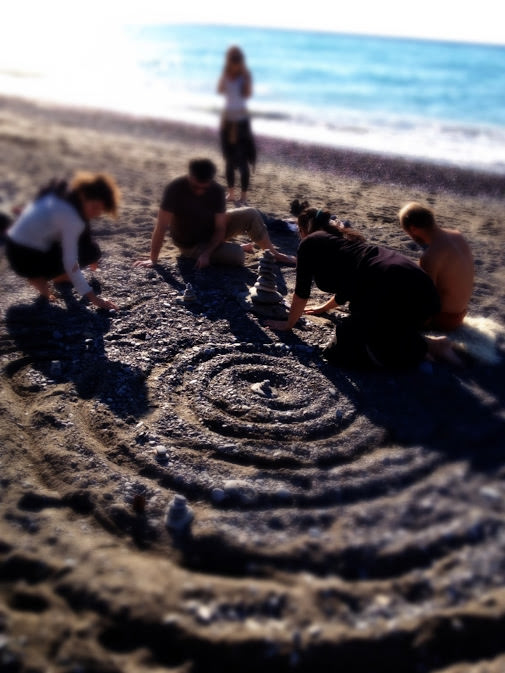 Sustainability: The Unfinished Business
21 representatives from nine European National Ecovillage Networks met in Torri Superiore, Italy, from October 31 to November 4, to begin designing an incubator program for sustainable community-led initiatives. The two-year Erasmus+ funded project "Sustainable Community Incubator Partnership Program" (SCIPP) will design a support framework for the different phases of the development of community-led projects and their associated challenges.
We, the developers of the Sustainable Communities Incubator Framework understand the importance and complexity of the different stages of project or community development; from initiation, to visioning, decision-making, communication, conflict resolution, structure, expansion and change. We aim to facilitate the transfer of knowledge from lessons learned, providing groups with the tools to move through these stages and manage the associated challenges effectively, increasing overall success and sustainability. As Lyndon B. Johnson said: "There are no problems we cannot solve together, and very few that we can solve by ourselves."
The incubator program recognizes the diversity of community projects and aims to accommodate the needs of a wide range of projects. Successfully initiating a community or group project is challenging for a number of practical reasons, faced with these trials, many initiatives dwindle within a few years. Effective group processes are the foundation to enable groups to deal with arising issues and decision making. The incubator program addresses this issue with an innovative approach, drawing on experiences of established communities and projects across Europe. Community building is an invaluable skill, which must be cultivated in the context of contemporary society.
One of the specific goals of the project is the creation of a 40-page document, an essential manual, outlining the key steps in the development of communities, highlighting challenges and techniques to deal with such issues. The coordination team in Torri Superiore used the frame of a bicycle as a metaphor for the framework of the program. The wheels, represented the existing methods and approaches, while the frame and all connecting parts still need to be designed in line with the real needs of the project or community – whether they are starting from scratch or already established and experiencing challenges. The incubator aims to create an environment for effective transition through the stages of group process.
To achieve this, the Sustainable Communities Incubator Framework will produce a comprehensive practical guide for communities including self-assessment and self-help tools, a directory of trained, experienced individuals, available for assistance and practical support. This wealth of knowledge and contacts will be available in our on-line, open-source library. Any kind of organization or informal group will be able to use these tools, in order to enhance the quality of relationships, communication and participation. These tools have the potential of reconciling conflicts, communication breakdowns, self-alienation, healing psychological wounds, rebuilding a deep sense of community.
Our next meeting will take place in Slovenia on the 17th to 21st of January to develop further the content of the tools and trainings.