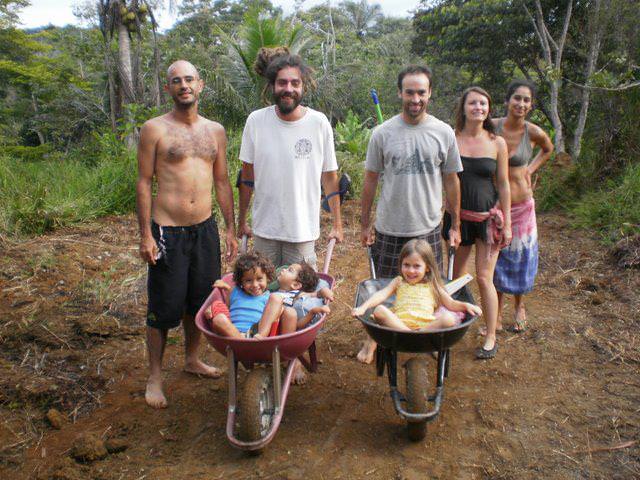 We are a group of friends and families attempting to live together, and in harmony with nature. We believe in having a relationship with the land we live on.
We believe in community, in the sharing of resources, skills and ideas. Each member of our community has a skill to teach and a perspective to share, but we more than anything else, seek to be students; students of nature, of our common history, and of community living.
Our goal is to create a space where we as individuals, and we as families, can flourish, where physical, mental, emotional, and spiritual growth is fostered and encouraged.
We do not follow any one path, any one school of thought, but rather, try to maintain an open space where each individual can express him or herself in his or her own unique way, and grow in his or her unique direction.
Membership & Visitors
Current members: 15
Open to new members
Workshop-visitors welcome, Non-working Guests welcome, Work Exchange welcome, Volunteers welcome.