Bellbunya Community is set up as a small eco-village on 16 ha (40 acres). We have organic food gardens, wildlife corridors, a creek and lagoon, a conference hall restaurant, and accommodation for volunteers and 20 guests in twin-share and bunkroom accommodation. The Centre is run on 100% renewable energy.
Bellbunya is owned by Association for Sustainable Communities Inc, a not-for-profit association with a tax-deductible fund. The Association dreams of being able to seed more communities!
Bellbunya Community was established to explore ways to create a re-localised and sustainable future. Our "4-bottomline" approach includes: (1) personal and spiritual growth, (2) social sustainability, (3) economic sustainability, and (4) environmental sustainability. We practise a permaculture approach to organic growing and engage in bushland regeneration. Over time, we have sought to employ a broad range of group process skills and techniques for group facilitation, collaborative decision making, team building, conflict resolution, and project management. We have developed various processes and structures to support us in functioning effectively and to be able to continue to learn and grow – both as a community and as individuals. Our developing enterprises consider the healthy interplay of relationships with our environment and each other.
Join us for a community experience, incorporating activities such as permaculture, yoga, healthy eating, and community living.
With comfortable accommodation and well-equipped conference facilities, Bellbunya can also provide an inspirational environment within a rural setting ideal for:
* Yoga, spiritual retreats and personal awareness
* Group eco-awareness
* Permaculture and sustainable farming workshops
* Sustainable building and green technology workshops
* Community and team-building retreats
* Healthy living and cooking classes
Receive regular updates on what we are up to by joining our email list or Facebook group.
http://www.bellbunya.org.au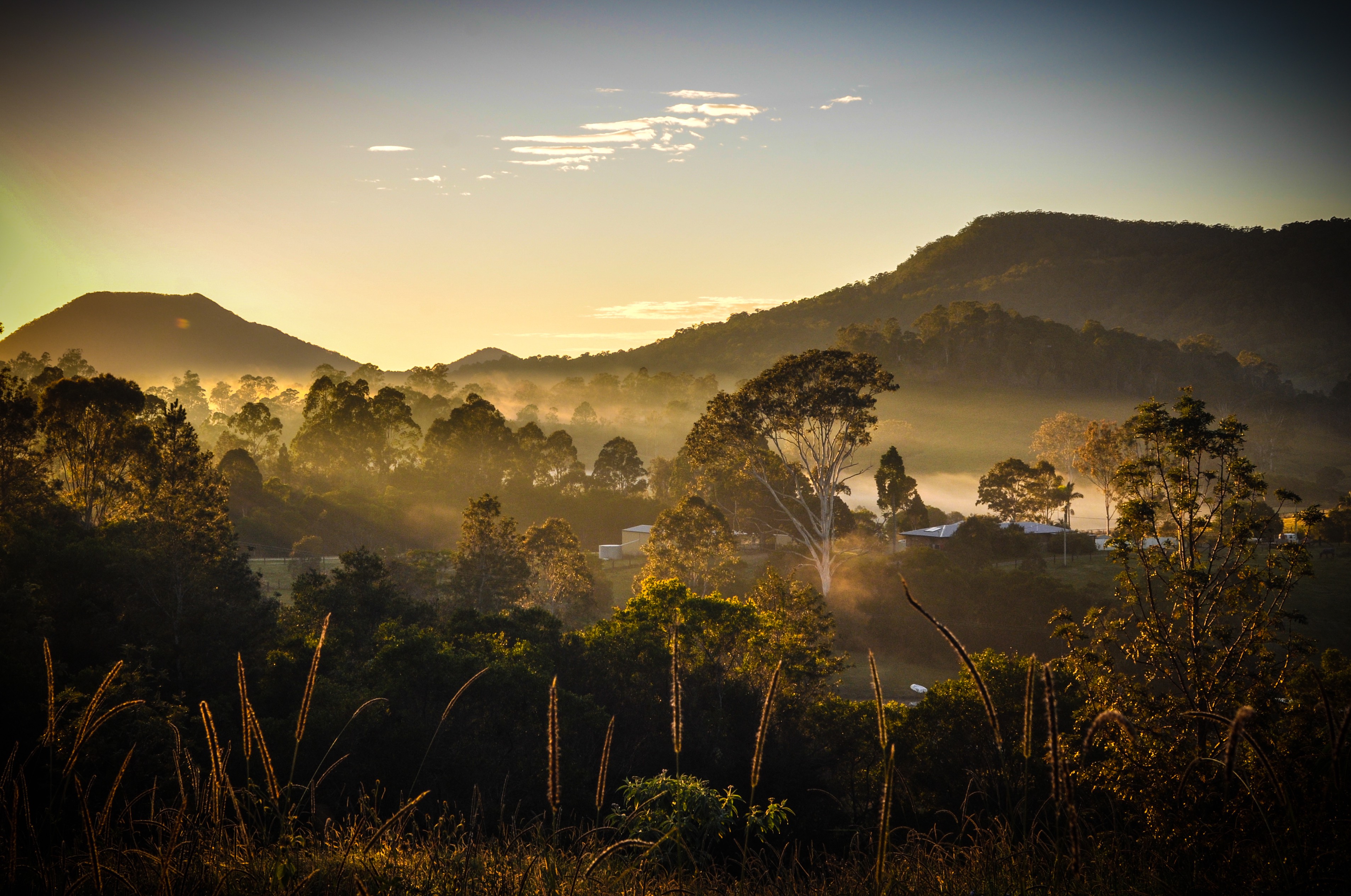 Membership & Visitors
Current members: 12
Open to new members
Open to visitors
Join the Community form on the website.
Meet the community members and visit the property by organising a day trip and be part of the garden sessions run every Wednesday and from there be part of community meal, or book short term guest accommodation or apply as a part-time volunteer. There is a 4 week trial for any new member.
Image Gallery