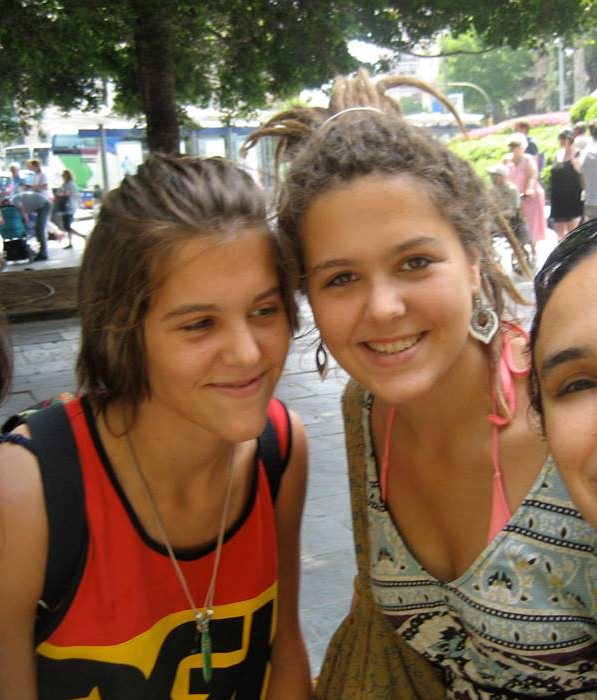 Hi, we are two 20 year old twins. We grew up surrounded by nature and we have been tought to love and respect nature and all living beings, and to develop spiritually. We are aware that the Earth and all the creatures who live on it are going through a very big change and we belive that the safest, healthiest in every level and wich makes us stronger of living is in little communities connected to nature and where we can live out of what we can do with our own hands. There for we are very pationate with a project, that rather than a project it's our life purpose; rebuild o to build an eco village.
We have the luck to, at our age, have the possibility to buy an abandoned village but before that we want to gather a group of people who know how to do different things like agriculture, to build eco houses, etc. So we hope to find through RIE people who join this project beacuse of their love for nature, freedom and respect.
In the mean time we are going to do studies about how to get proffit and protect the nature, but if the posibility of starting the project presents (if we found the people and the place to do it) we would be prepared to learn on the track. First of all we want to find the people to choose all together the best place for our village.
We don't know exactly where we will do it, eaven though we have preference for Catalunya we really don't mind where it will be of Spain if it's the perfect place.
If you know about agriculture and a bit of construction, we would only need you just to start. But if you think you can contribute in some way, eaven if it's just the enthusiasm and doing anything that you can do to live this way, don't dought about contacting us.
My email is aliciavonder@gmail.com
I also awnser whatsapp 0034 627 333 139
Cheers!