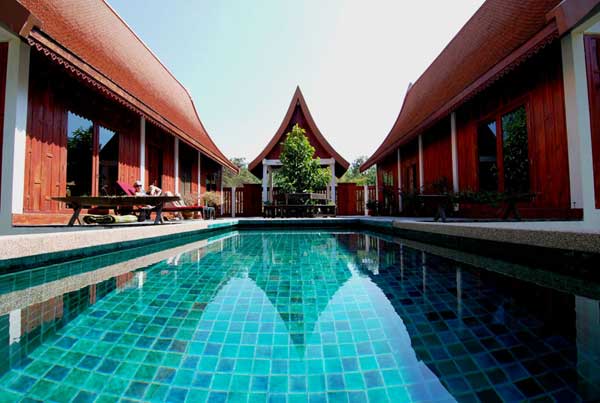 Green Gecko is a rural Thai villa for vacation rental in the countryside of northeast Thailand, out of Udon Thani.
Constructed of sustainable materials in the traditional Thai style, this beautiful property sleeps 4 guests and offers a private saltwater swimming pool, complimentary Thai meals, free airport transfers and laundry, and ample space in a setting that is serene, peaceful and resolutely authentic.
Many unusual and eclectic activities are offered at and around the property, and a local Thai family are always on hand in a nearby village to ensure you get the very most from your holiday and can get to interact directly with the locals to the extent you choose.
Visit us online now and start planning a unique and memorable holiday!
Membership & Visitors
Current members: 2
Not currently open to new members, but might be in the future
Not open to visitors
Image Gallery