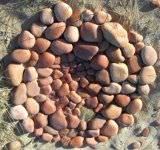 The community is situated on the edge of Degersheim, a rural village in east Switzerland. We have followed a holistic life concept since 2006. Key features include: ecological living, sustainable economy, social structures, spiritual practice in everyday life, art and culture, and integration into wider society. We honor the diversity of each individual, encouraging personal development and inner growing. We aspire to each individual finding and growing into their full potential.
We have a sociocratic organization structure and apply a customized decision making tool called "attunement".
In order to create and maintain healthy relationships in increased consciousness we meet regularly. Some of the tools we use include: sharing circles, shadow work in triads, the Transformation Game, integral community training (Forum) and ho'oponopono.
The integration of our children and youth is a crucial ongoing process. Our teenagers are now growing into the next generation of our community. By growing up together there is a shared paternal feeling, resulting in collective nurturing of the younger generation.
In 2009 we bought an empty sanatorium. We transformed the guest rooms to living spaces for singles, couples, families and groups. We used sustainable materials, installed thermal and photovoltaic panels and use rainwater for flushing toilets, washing machines and in the garden, thus reducing our water usage by 60%. Organic waste is collected and composted or used for making charcoal for the permaculture garden.
We try to do all practical work that is needed with care and love. We often celebrate life, all good things and ourselves.
Most members speak schweizerdeutsch (swiss german), but other languages are also spoken: dutch, english, french, german, italian and spanish.
Membership & Visitors
Current members: 60
Open to new members
Open to visitors
Work Exchange welcome, Volunteers welcome,