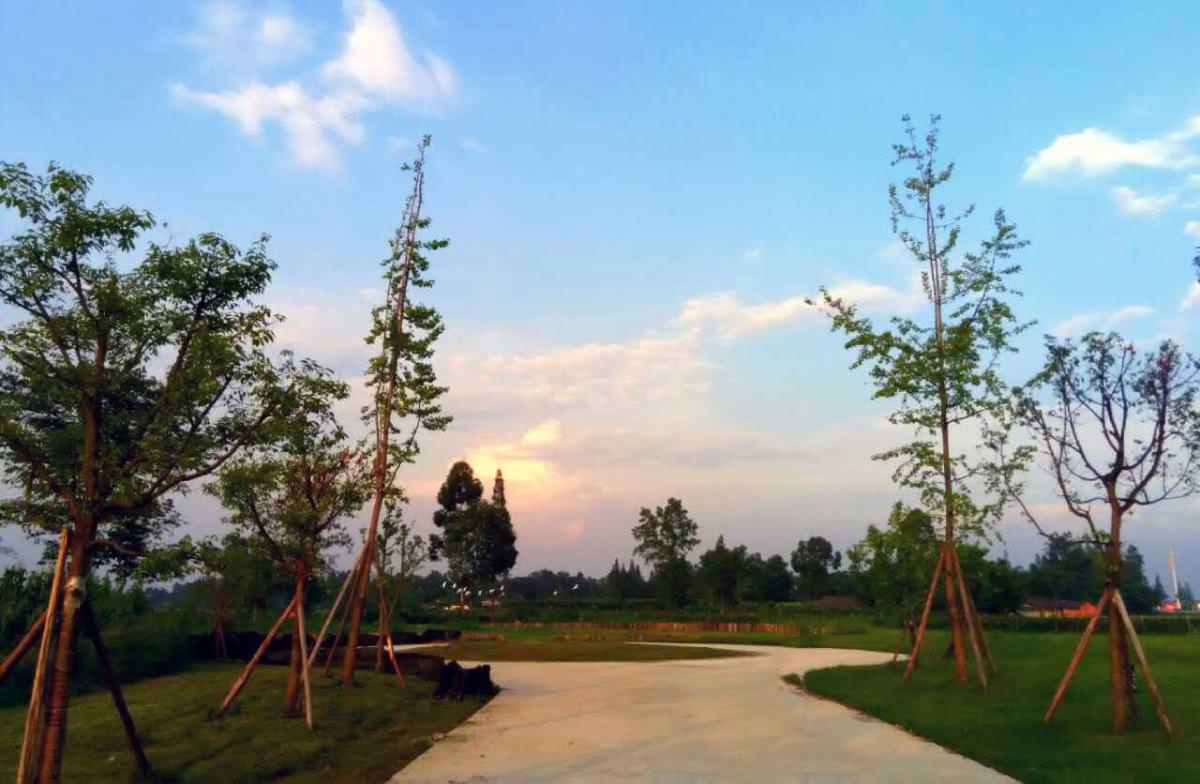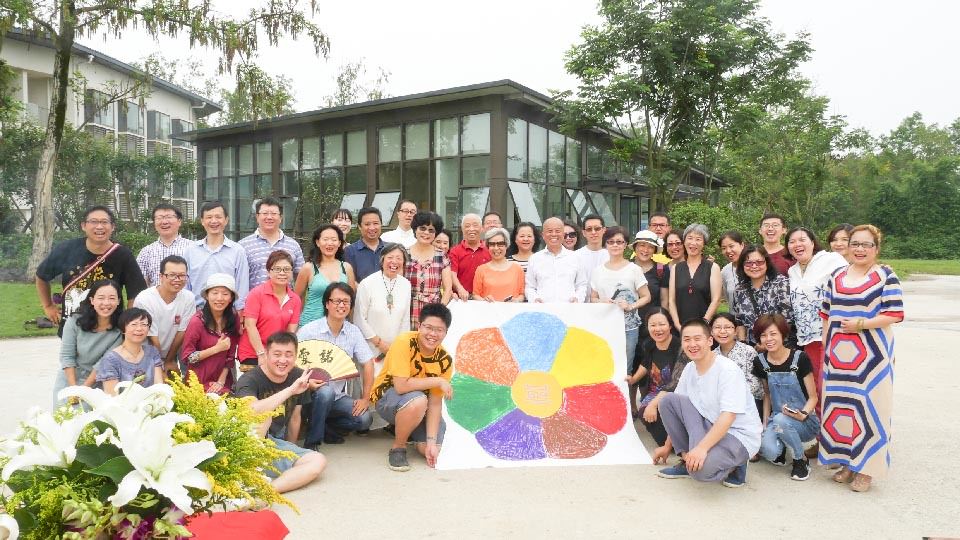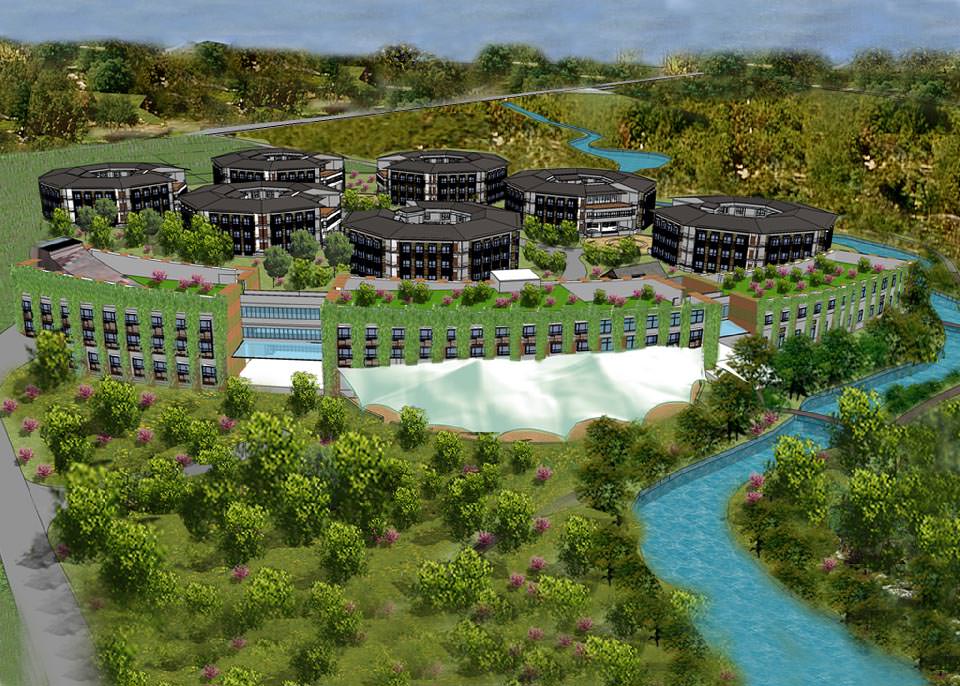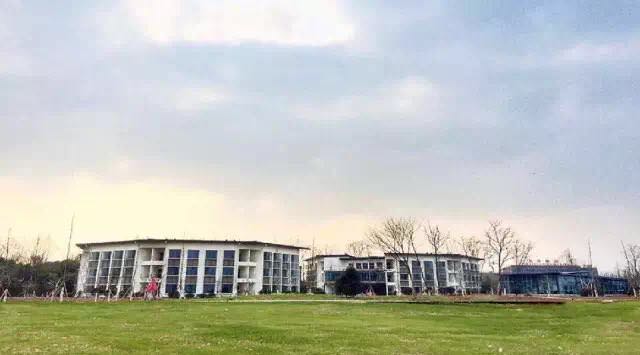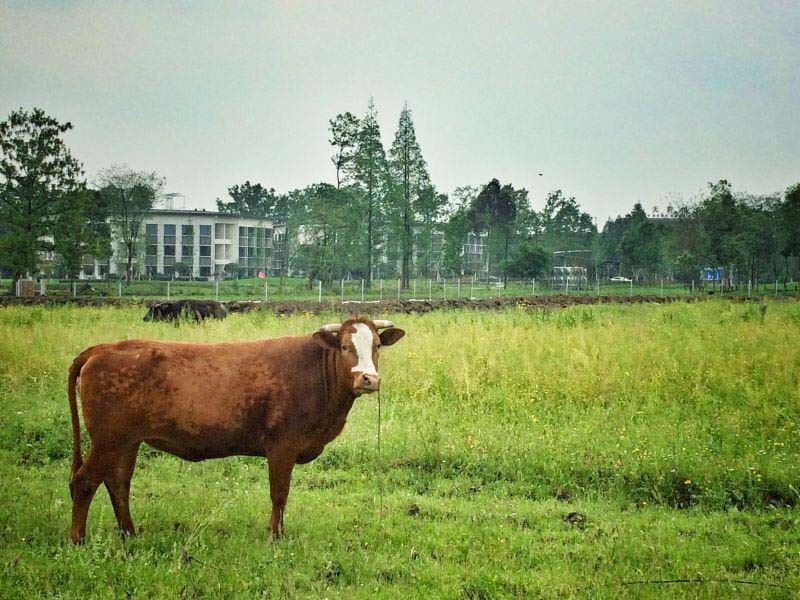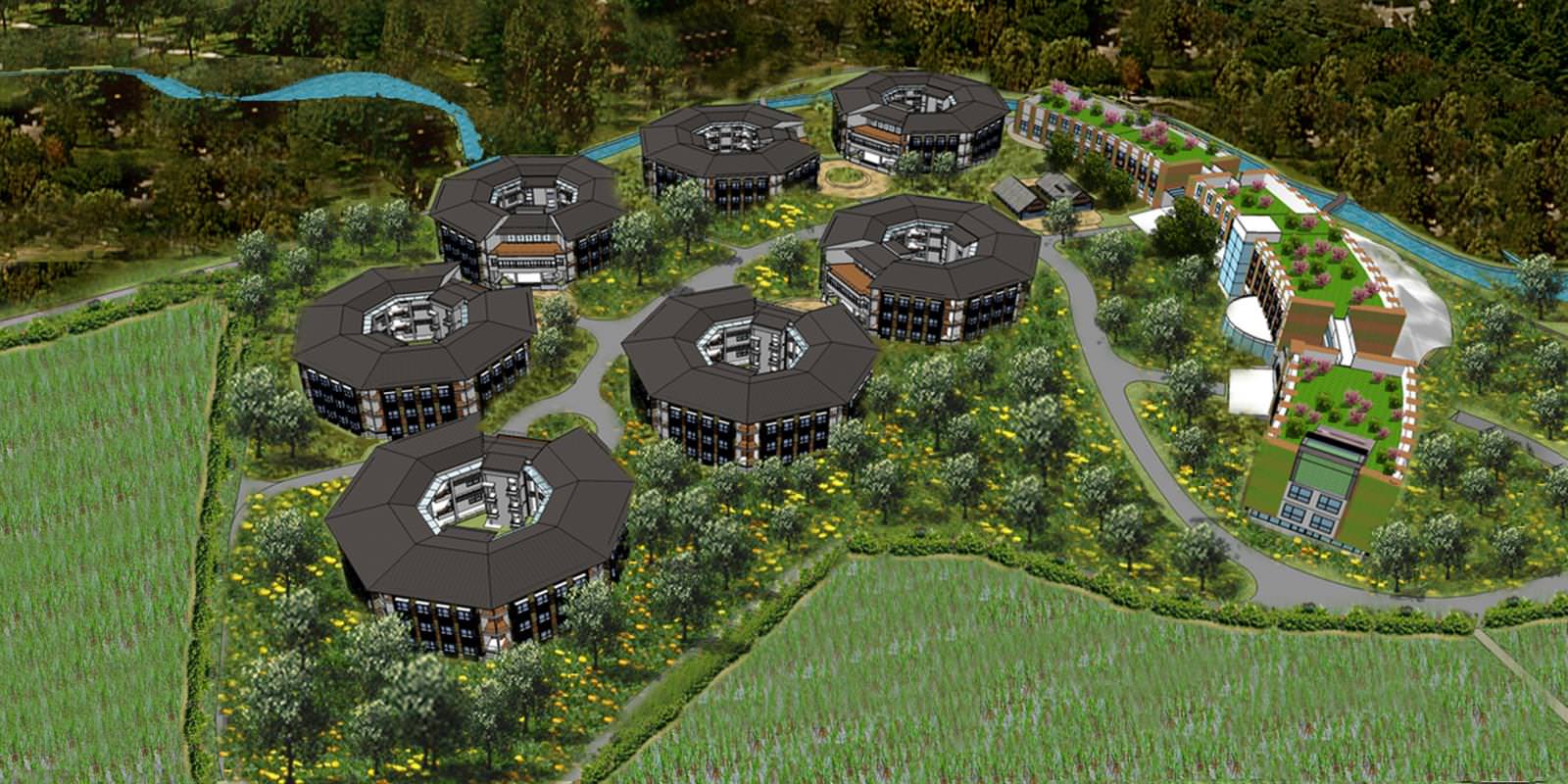 Hua Tao ecovillage is in Chongzhou, Chengdu, the land of abundance. Hua translates to China, Chinese tradtion and culture, whilst Tao refers to the way, which represents nature and innovation. Hua Tao is therefore the pathway to inherit and innovate Chinese civilization. People who engage with this community learn how to share and cooperate with each other in a harmonious ecology. Hence, Hua Tao has now become a pioneer in promoting the restoration of environment, morality and economy.
There are several interesting places around the community including Anren, an ancient town, Confucius International School and an agricultural base. The ecovillage is comprised of a living area with green buildings and is approximately 9 acres in size, meanwhile the surrounding farmland is about 40 acres. The density of buildings here is 39.6%, and the green coverage is 45.9%. The residential buildings have been built to adopt the traditional Chinese courtyard style of western Sichuan and contain individual family apartments and a communal open space and kitchen.
Hua Tao applies a very sustainable and sophisticated living system to its resource management, which includes regional biodiversity, green planning, water retention, energy conservation, and the refusal of unnatural land treatment. All these measures make us an ecological community that provides a better environment both inside and outside of our community.
Membership & Visitors
Current members: 15
Not currently open to new members, but might be in the future
Open to visitors