Kohatu Toa Ecovillage is situated approximately one and a half hours drive from Auckland, just north of Kaiwaka off State Highway 1. It is nestled in a peaceful valley and includes 90 acres of common land with bush, spring-fed stream, waterfall and pasture. Kohatu Toa, the hill which gives the Ecovillage its name, overlooks the valley. Kohatu Toa means 'Meeting Place of the Brave' (place of consecration) for all young people and has important spiritual significance for the community.
The vision
The community here is dedicated to:
– Living simply, peacefully and co-operatively.
– Protecting and enhancing our environment.
– Developing a self reliant, sustainable economy.
The structure
The ecovillage consists of seven house sites that vary in size but are around 1 acre. The title to each house site includes an undivided 1/7th share of the approximately 90 acres of common land. Each house site is big enough for gardens and orchards for a family and we undertake larger scale tasks such as woodlot and grazing on community land. An individual takes responsibility on behalf of the community for management of each task on community land (e.g. water supply, roading, woodlot, grazing etc) and organises any work as required.
The community
The community currently consists of 18 people; 15 adults (age range early 40s to early 70s) and 3 teenagers.
As a community we are committed to living lightly on the land to nurture the valley and ourselves in a way that honours our individuality and supports community development. Social opportunities include weekly community meals and seasonal celebrations. Groups of us work together on common land and projects as required.
Community building
We have a beautiful earthbrick building, owned within the community. The building is used for community meetings, workshops, events, celebrations, yoga and meditation.
Community productivity
We have community woodlots, orchards and pastures.
Economic development
There are several businesses or organisations based within the ecovillage including Taonga Gardens shop and The Forest Garden – Permaculture Design.
Many of the members of the ecovillage would like to gain their income from ventures based within the community and economic development is an on-going process. Several households sell any surplus products through the village shop. There is scope for further development of the farm and other areas of common land, which provide potential opportunities for other appropriate economic ventures for members of the community, depending on their skills and interests.
If you require further information please e-mail [email protected]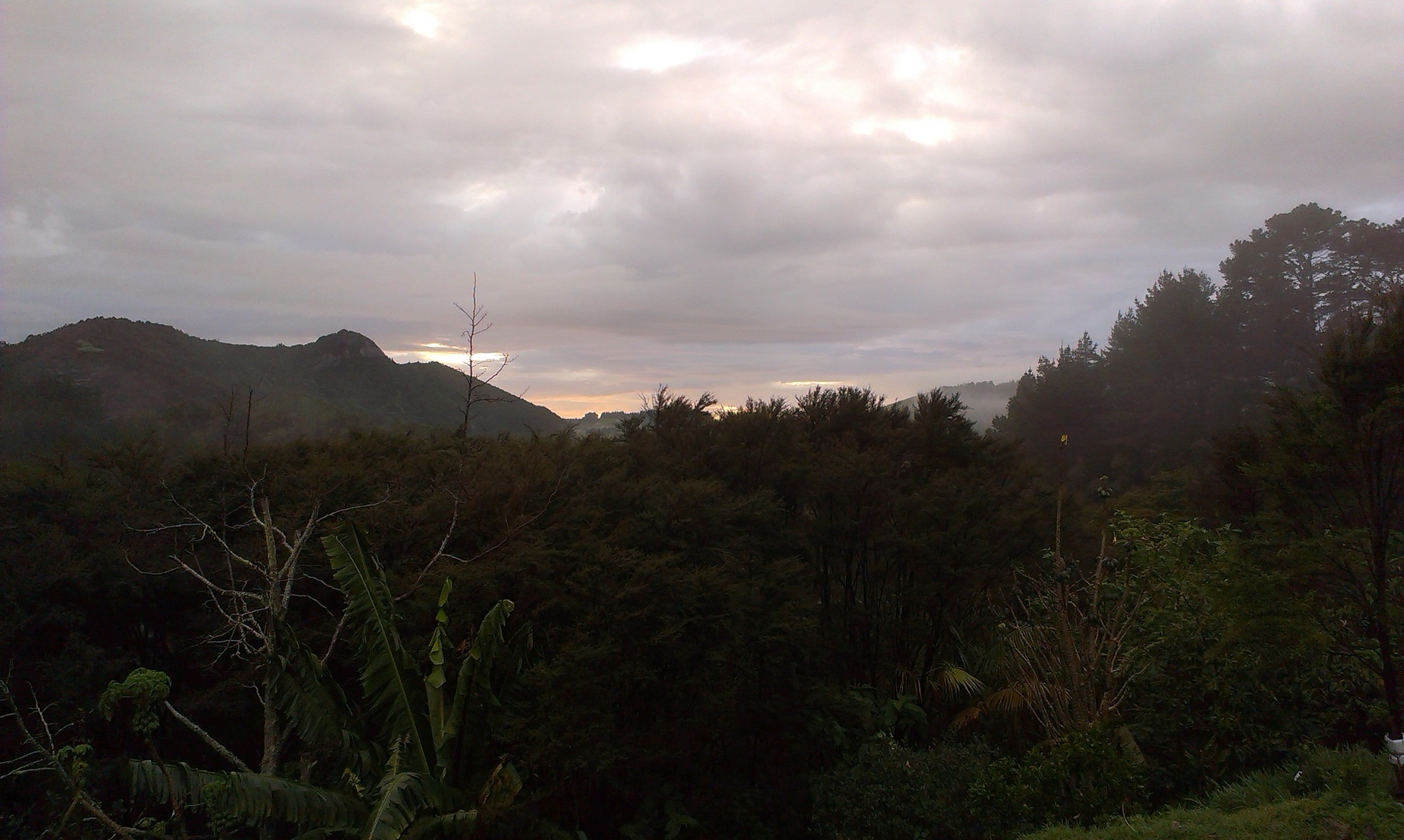 Membership & Visitors
Current members: 18
Open to new members
Open to visitors
If you are interested, please contact us via email.