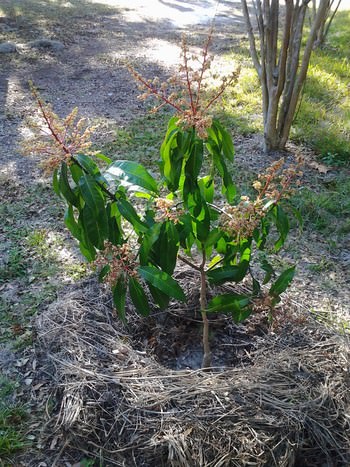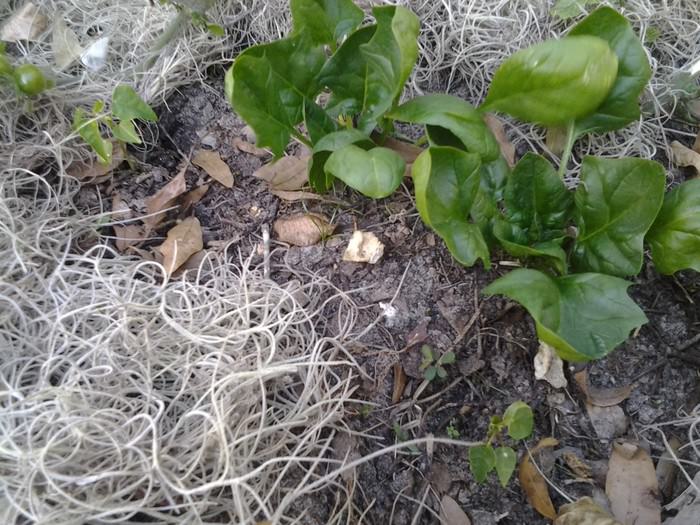 The Love Plan is currently a single homestead in Mount Dora, FL which would like to grow into an eco-neighborhood of homesteads sharing a healthy lifestyle. Our definition of a healthy lifestyle includes self-sufficiency, sustainability, and promoting universal wellbeing. At this point in time (2-6-15) two nearby homesteads are for sale and we would like to have neighbors who are like-minded including self-sufficient in food and energy. Even better if you have children. Our philosophical pillars include Libertarian Socialism, Permaculture, and Natural Hygiene. Specifics include a low-fat raw vegan diet, organic gardening, localism, and home-schooling.
1st photo: The tree is a Carrie mango, Feb 2015 planted from a 3gal pot Jul 2014 before it flowered like so. We hoped for vegetative growth before the flowering. They say this can happen due to drought stress but we don't think it's been stressed. The mulch pile around it has served to preserve moisture and provide on-site compost. We stuff fresh weeds under the mulch. We're in hardiness zone 9b.
2nd photo: Above is spinach and to the sides are two papaya seedlings about 3 months old, and only 2 in. high, Feb 2015. Actually it took a month for them to germinate and break ground. We're just getting started here. We've made hugelkultur beds for growing vegetables. Tomatoes and collard greens are doing great in there. We have pomegranate, pineapples, mangos, just got blueberry bushes, strawberries, concord grapes, valencia orange, lime, calamondin, sugar apple, brown turkey fig, smallflower pawpaw trees. Smallflower pawpaw is native to US southern states while sugar apple is a tropical relative. More to come.