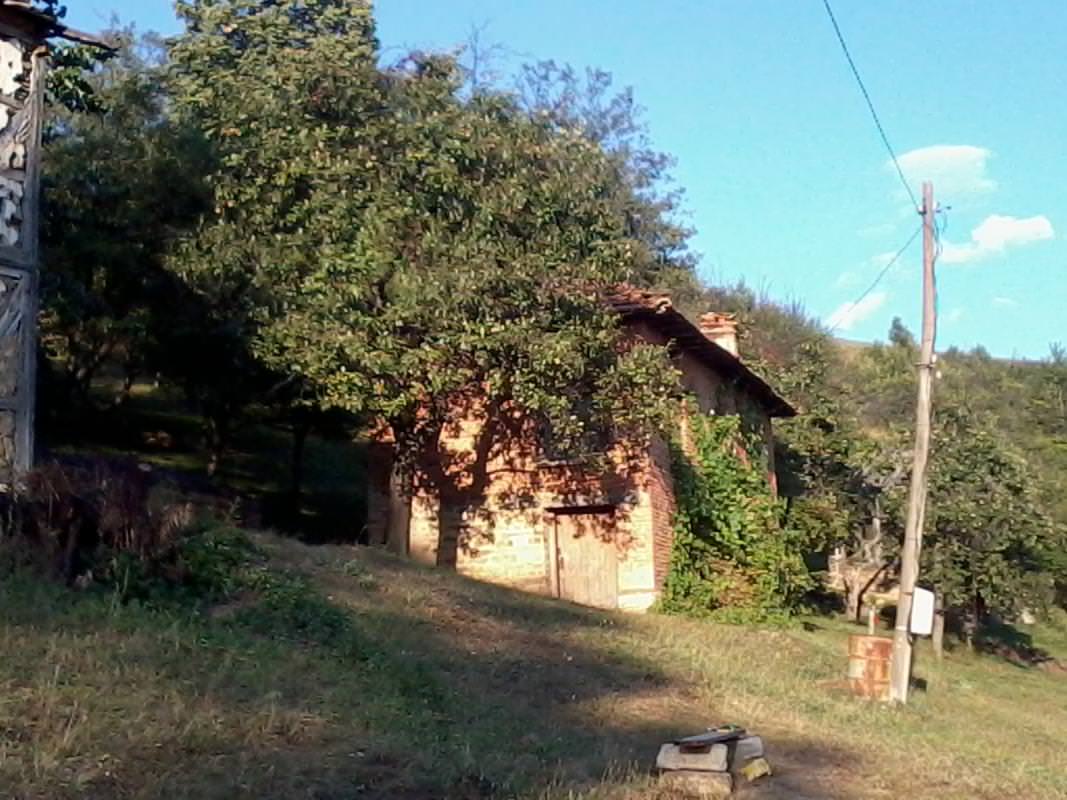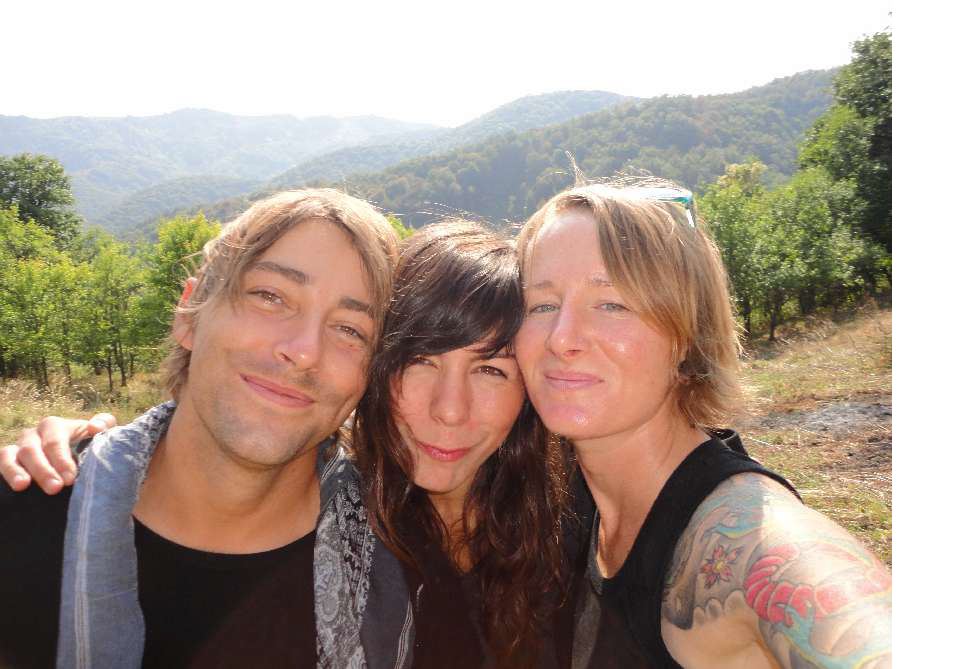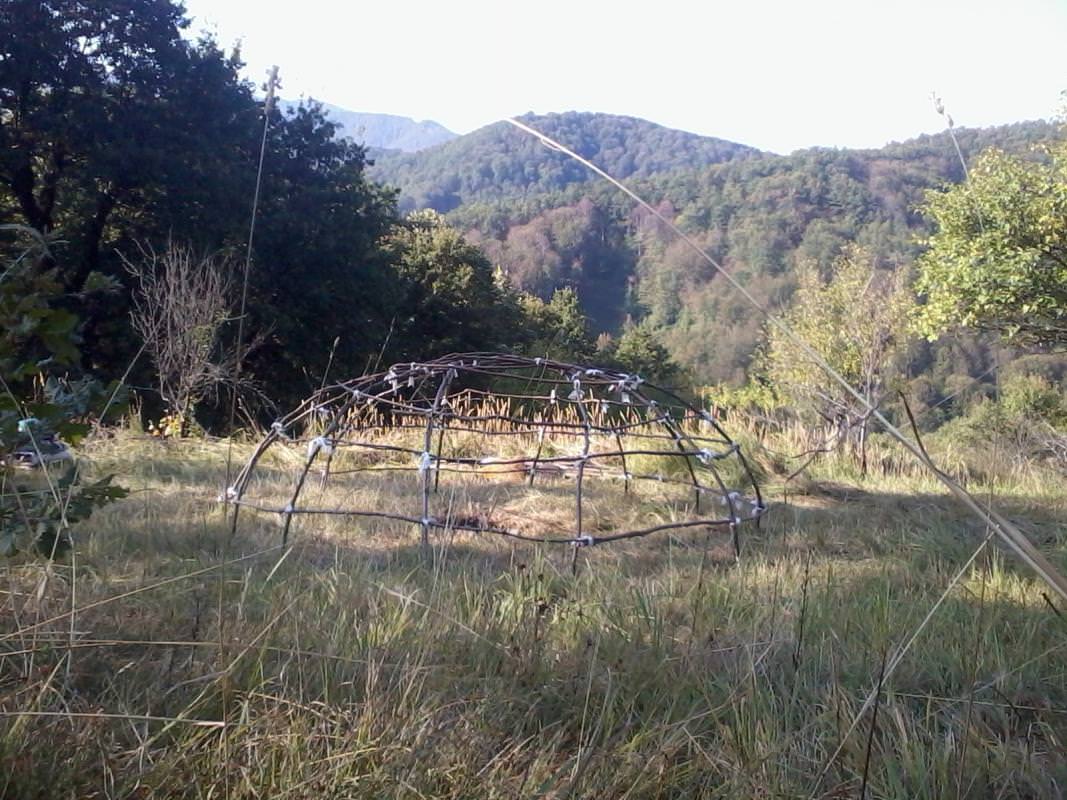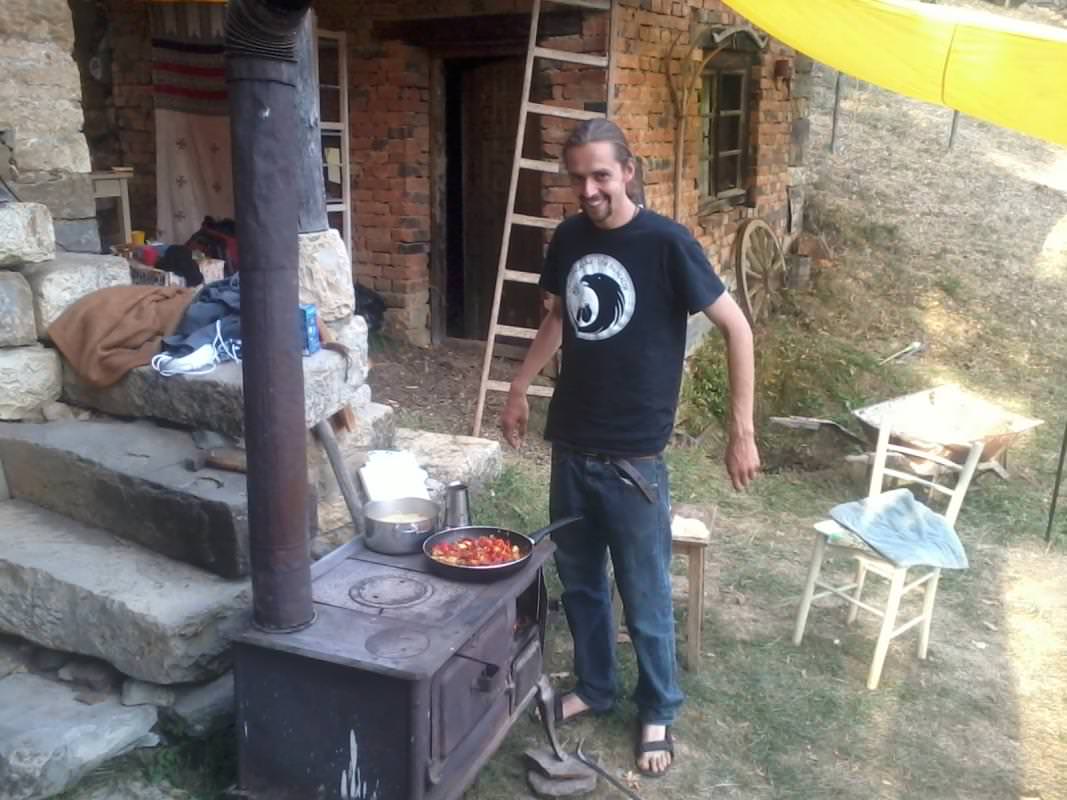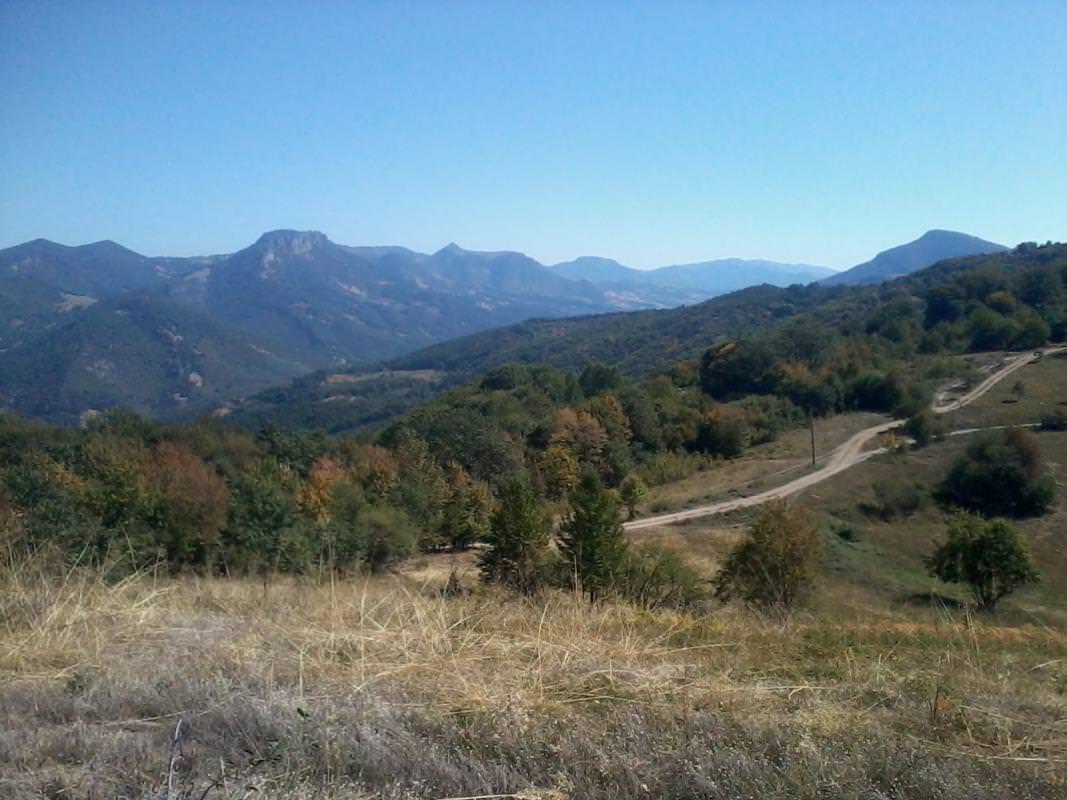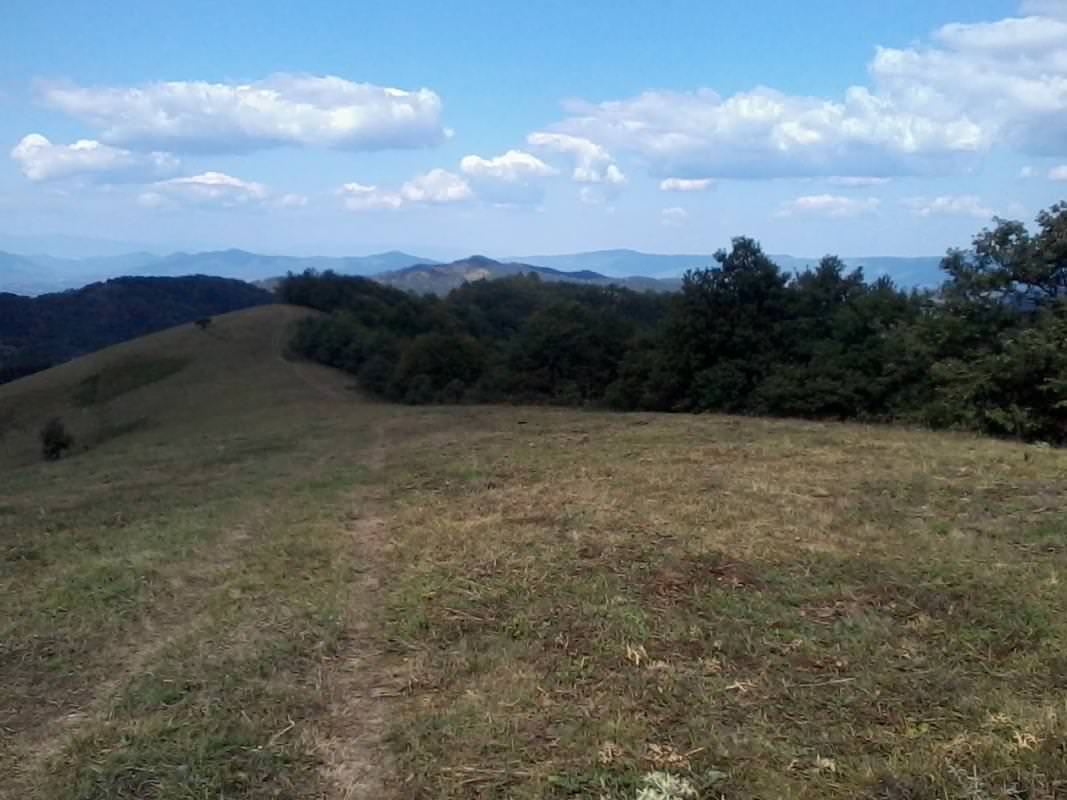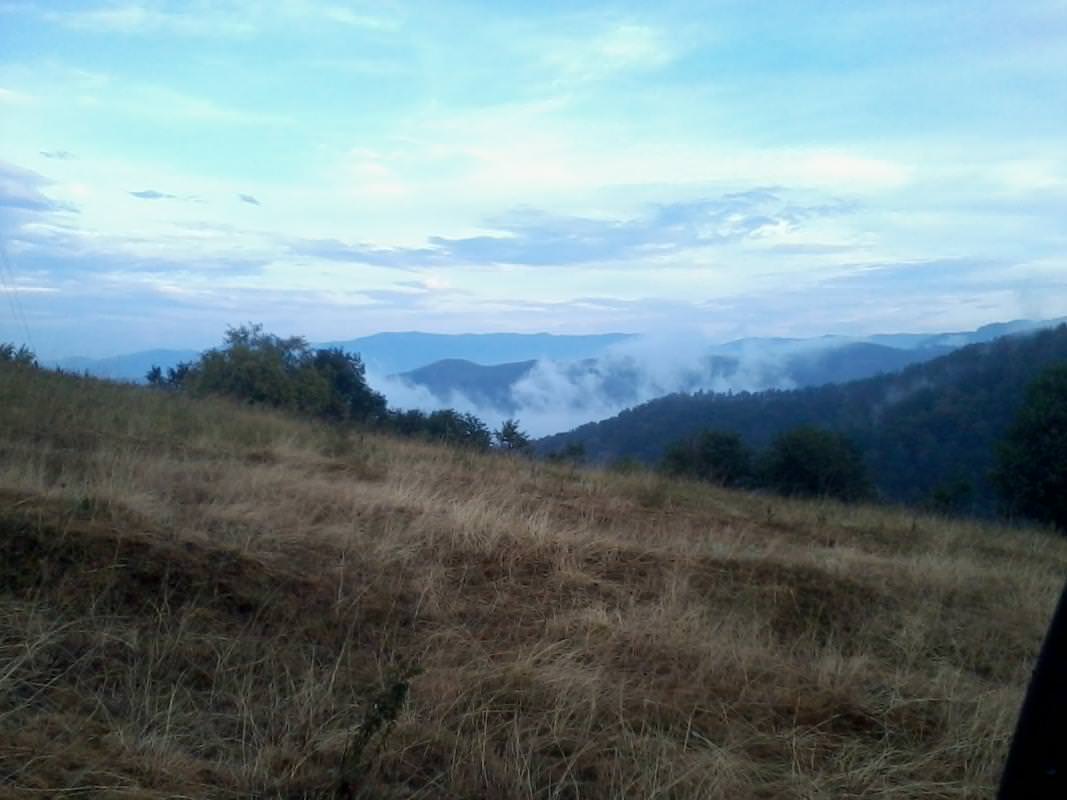 Update:
Our project is still in its initiatory stage! So this is not an established eco-village yet. We are working on getting funding next year (Eu-grants, Crowdfunding campaign).
A webpage with more information will be online soon and the link posted here 🙂 Below is a description and long-term vision for our place. We are still in need of a solid core team and many many supporters! So if you feel you should, don't hesitate to shoot a mail.
Hi everybody.
Our dreambird, project "Magic Mountain" wants to take flight and take shape while flying this year.
The place is located in a magical lost village called Zhidevitsa, a one hour drive from the capital of Sofia, between the towns of Etropole and Teteven in the mountains. We now have quite a huge plot of land (about 3 hectares)there with two old farmhouses on it (and foundations of former houses which can be used as building plots). Legend has it there were thracian settlements and ceremonial places on this site, the energy is very powerful but soft at the same time. The forest is rich, air and water is pure and it's wild…
There is an orchard full of mainly plum, but also apple and walnut trees,a huge meadow with panorama facing south, paths lead into dense old forest and up the hill to plateaus with a magnificent view of the beautiful surroundings, looking down to the north to the town of Teteven and to the south across rolling hills and endless forest to the higher peaks of the Balkan National Park. Our dream is that the whole village will come alive as an eco project 🙂
Some basic work has already been done (compost toilet, some renovation on one of the houses, starts with gardening) and a sweatlodge has been built and initiated :-)But for our plans to really kick off we are still looking for some dedicated people who want to carry the project with us. Young children very welcome, since we have become parents to a beautiful boy last year.
We plan a vision meeting for this on-spot this spring, somewhere around beginning of April. Here now a small and very incomplete sum-up of what we imagine:
-Integrated permaculture design for the site, covering the basic areas of food (garden, forest garden, chickens etc), water supply (building small lakes according to the principles of Sepp Holzer, reforestation on the plateau to raise the ground water level long term, grey water system etc), energy.
-Regarding energy, we are in the special situation to have first hand access to the inventions of Juergen Kleinwächter (see Tamera Solar Village). He is my father and wants to support our vision. We want to integrate these technologies which are specifically designed for local autonomy, not only for our own use but also as a demonstration site for the Balkans.
-Offer workshops in areas as diverse as building with clay, wilderness experience (i'm currently in education for this), sweatlodges, yoga, wild plants, gardening, …
-We want to generate a steady income so that the project can handle itself. This might include growing superfoods like Maca and Goji (or even Moringa plants in the greenhouse) and exporting them. We will also try for ELER (development of rural areas) EU-funding for our plans.
-Our place should be one where we can rediscover our original connection and freedom without huge a priori statements. All our efforts should be part of a path in this direction. The most important thing thus is the ability to open yourself anew again
and again for the unprepared wonder that is life, to leave prejudices and used-up attitudes behind and get into direct contact with your source, your friends, the earth again. All common activities, but particularly talkingstick
circles and earth ceremonies will help us with that.
-very important is that everybody here will have the freedom to follow their individual paths, as long as
they don't try to impose it on anyone. We want a place where spiritedness and possibilities count most!
If you read till here and you feel the call to get involved, by all means don't hesitate to contact, let's have a chat and maybe meet you up there in spring:-) Everything is open.
greetings good people!
Membership & Visitors
Current members: 2
Open to new members