Raduga ecovillage is located in Oleshkivsky (Tsyurupynsky) district of Khersonska region. It was founded by Oleksii Ursulenko. The village covers an area of 10 hectares occupied by 7 straw and clay residential houses and 10 buildings of other purposes. Members of the Ursulenko family are its only full-time residents at the moment.
The village settlers are focused on promoting healthy diet and sustainable lifestyle through educational festivals and healing practices. As for autumn 2018, they have organized 8 festivals of this kind in the village.
Other activities include workshops in permaculture, sustainable construction with clay, straw and reed, making sustainable clothes, wooden toys, and candles, felting, willow weaving, and woodcarving. There are also some spiritual practices like meditation and Qigong.
The Ursulenko family bakes quick bread, sugar-free cookies with spelt, herbs, and nuts. They also produce handmade soap, sustainable washing substances, hemp towels, and natural oils.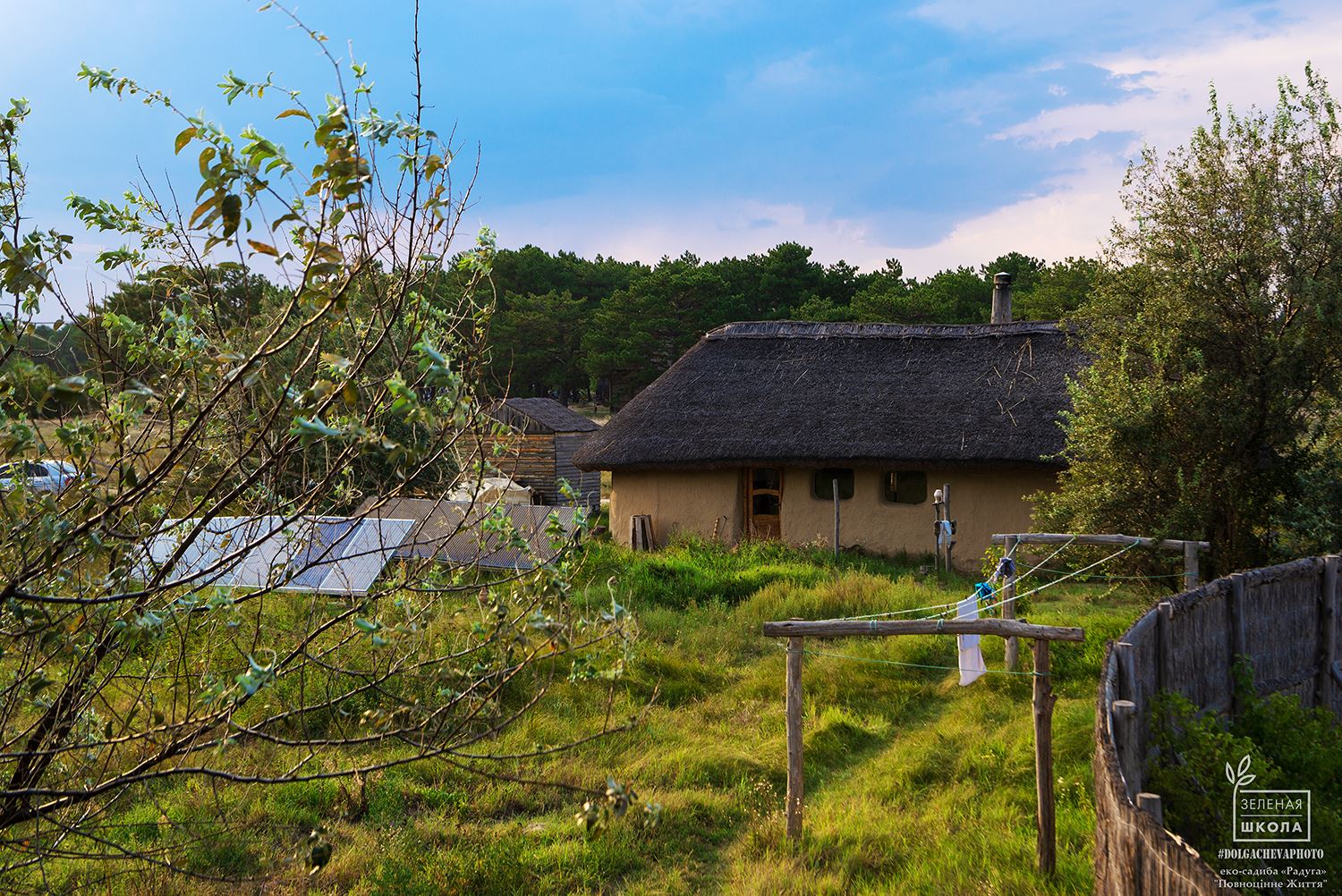 Membership & Visitors
Current members: 5
Open to new members
Open to visitors
Image Gallery