We rescue, rehabilitate and where appropriate rehome animals, both native and introduced, with a particular focus on ex-farm animals. We currently have about 200 animals in our care.
We have intersectional politics and our core values are animals rights, feminist (we  encourage non-cis men to build and to use power tools, the project as a whole is run by non cis men), anti racist, anti homophobic / pro queer and the environment.
We have been in operation as a sanctuary for 8 years. We own 26 acres/10.5 hectares of land just over an hour north of Wellington. We have a communal house, sleepouts, house trucks and a caravan as accommodation.
We are mostly run through volunteer and work exchange with a small wage available for long term residents. We have 3 opshops that generate funds towards our mortgage and animal care costs.
We educate through our opshop projects and in conjunction with other animal rights/welfare organisations.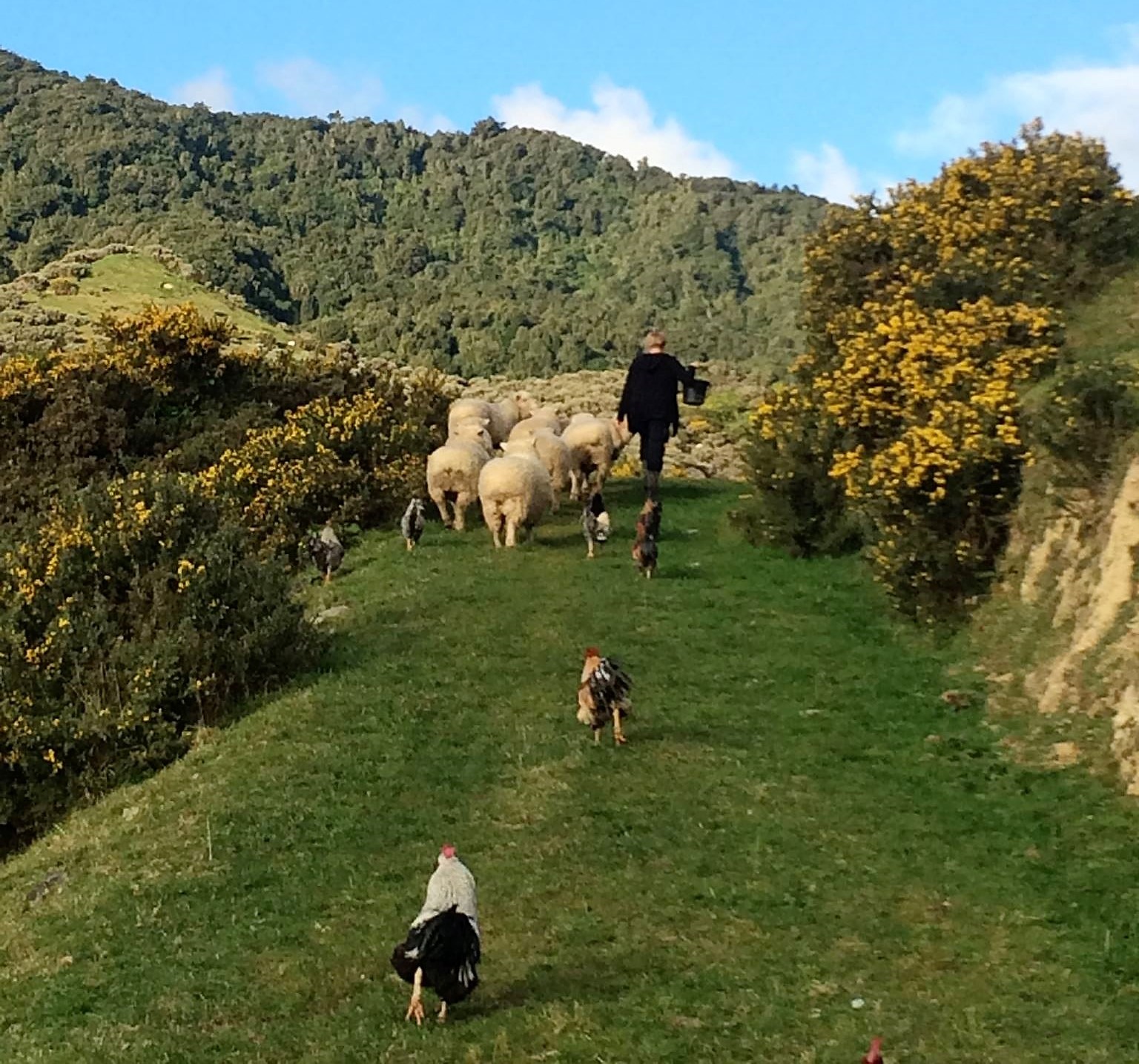 Membership & Visitors
Current members: 7
Open to new members
Rarely open to visitors
Please email and we will send some questions. If you sound like a good match we can arrange a visit and you can also ask questions about us.
Then we arrange a month trial and if it is a great fit then you can apply to stay long term.