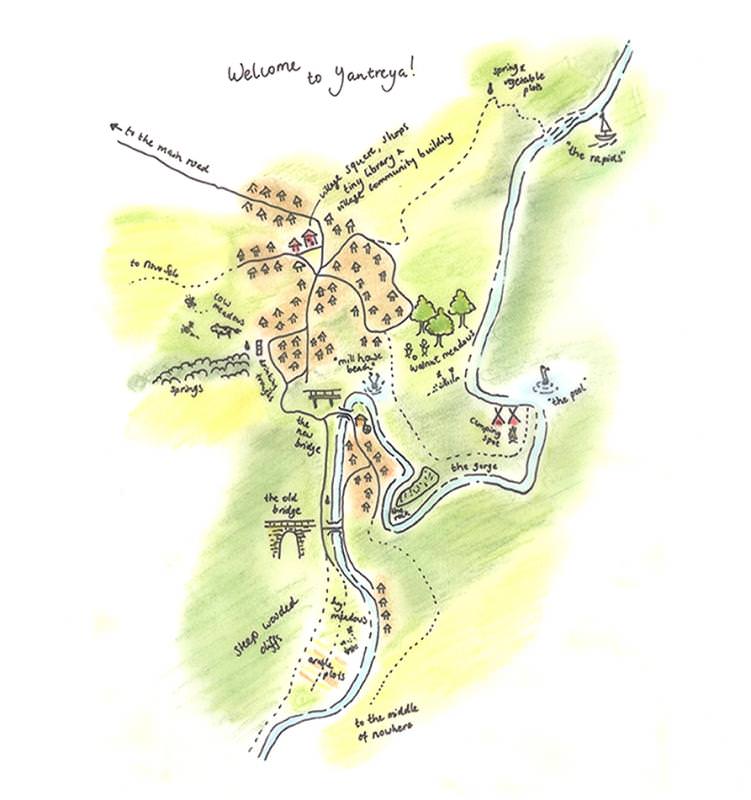 Hi 🙂
We're a small group of friends who have settled in an existing village we like.
We dream about the young and old settling in villages, living closer to nature, breathing clean air and growing and eating healthy food. To make things again with our own hands, and to reconnect with the earth.
To be part of a tribe of like-minded people, to help and support each other and to grow as human beings. To continue to learn new skills. To be creative. To be respectful of the choices and lives of others, both in the tribe and the wider world. To be free to choose your own path.
We dream of a place where children are running and playing outside, in the village, in nature. They are free to learn new skills when they are ready and interested and their natural creativity is nurtured. Life is one big exciting learning and discovery process, for children and adults alike.
We're almost at a point now where we're ready to develop more. Also see our website yantreya.com for more info.
Thank you for connecting with us and be well.

Membership & Visitors
Current members: 10
Not currently open to new members, but might be in the future
Rarely open to visitors
This is an existing village where we all have our own homes. There's no community center or formal structure to our community. We're more like a group of friends with similar ideas about life, nature, gardening, and society. If you're interested in joining, we'd encourage you to find out more and get to know us to see if we're a fit for you. We welcome anyone in our group who is looking for a life closer to nature, but not completely outside of 'normal' society. If you wanted to live here you'd need a house or a piece of land to build something on. Unfortunately, this is a little bit harder here than in some other places in Bulgaria. The reason is that this village is quite popular, also with people looking for a second home. So you'll find property prices here to be higher than average. Also, there is not so much available. We don't monitor property availability in the village and we could offer you only limited help if you were trying to find a place here. We're mostly families with young children and some of us have chosen to home-school. Most of us are also self-employed or working from home in some way. If this sounds like something you could see yourself being part of, we'd love to hear from you. Please get in touch so we can tell you more. Thank you : )