The Resilience Attribute Tracker is getting it's final polish and will be released into 20 ecovillages this week! This survey tool for assessing social-ecological resilience and monitoring change over time was co-developed by all participants of this project from each of the five regions.
Resilience attributes refer to the features of a system that contribute to its general resilience and capacity to respond to a range of possible disturbances, stresses and shocks. We explored six key resilience attributes with 31 indicators. These include concepts such as Diversity (e.g. of habitat, culture, livelihood) as well as Inclusivity & Equity, which can be less straight-forward to assess but relate to opportunities for participation, trust, and sharing resources. It also includes Reduncancy, Connectivity & Modularity, System Feedbacks, and Adaptive Learning.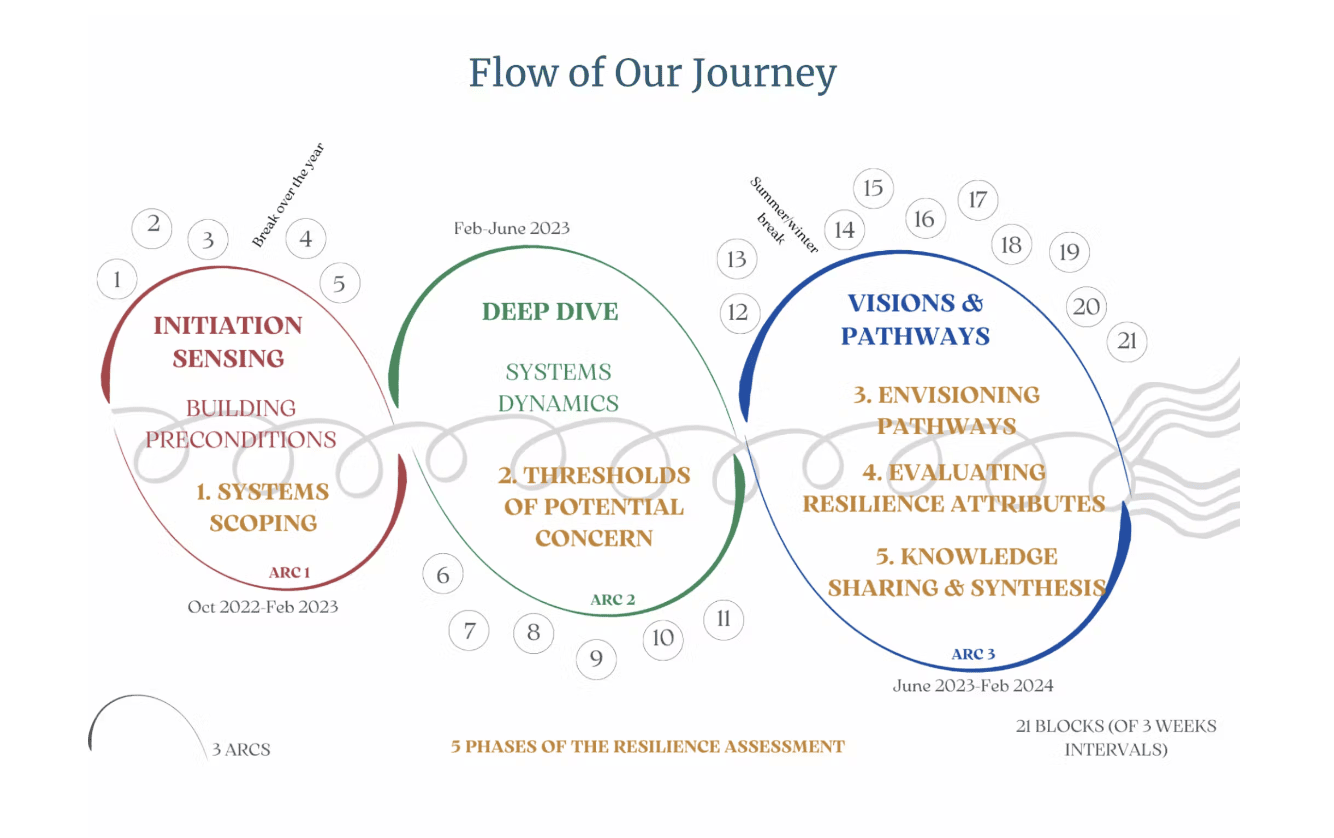 Each of the project partners will be testing the tool in their communities before the end of this year and are excited to refine it even further before inviting the wider GEN network to explore the tool. Beyond the practicalities of the tool and its numbers, project co-facilitator and Senior Research Fellow at the Resilience Alliance, Allyson Quinlan, shared a bigger picture perspective as we closed the last Community of Practice:
"I was recently reminded of the reason why we're gathering and the importance of being prepared for changes that are most definitely underway and accelerating. I don't want to lose touch with the importance of what we're doing here. It's really valuable to prime our minds, both individually and in community, to be ready to make decisions and think strategically about how we can strengthen resilience in our communities going forward: because many of the changes that are underway are not necessarily predictable. So that's why we're thinking about resilience."

Allyson Quinlan, Senior Research Fellow, Resilience Alliance
For a deeper dive into some Lessons Learned from Application of the "Indicators of Resilience in Socio-ecological Production Landscapes and Seascapes" Under the Satoyama Initiative, check out this article.