Description of Challenge
Not having the means to get hold of a proper camping stove, needing something while travelling to cook food with.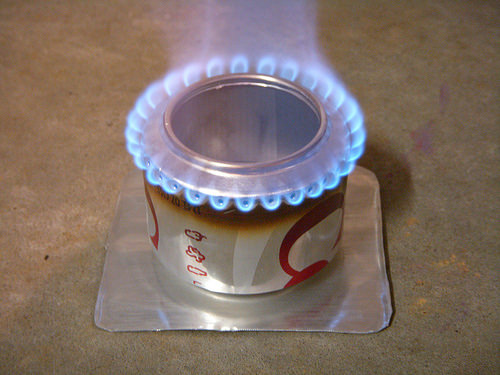 Solution
It is a very easy process where one simply cuts a metal can into two pieces and then using a few dents and some rubbing alcohol a camping stove can be built. Watch the video for a clearer explanation on how to do this.