Description of Challenge
Cooking and heating that conserves fuel.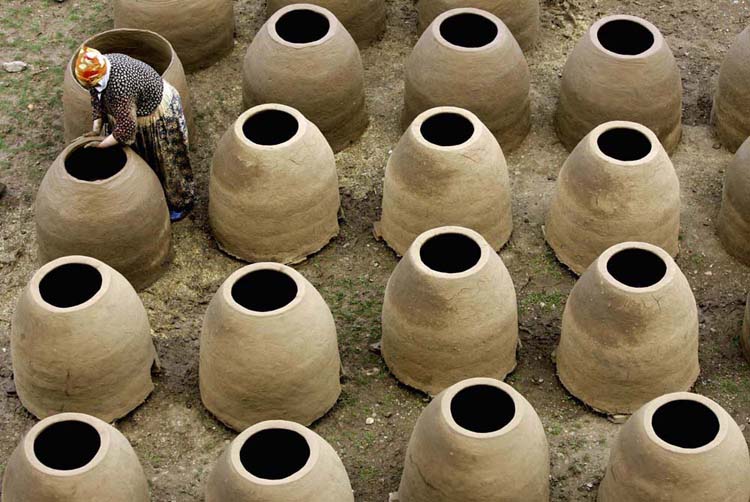 Solution
A traditional Tandoor oven is a cylindrical clay oven with wood coals at the bottom. The thick clay inner walls of a Tandoori oven hold in heat and radiate it back to the food. Some Tandoors are set into the ground for increased insulation. The Tandoor is used for cooking cooking meat, poultry, fish or bread in Turkey, Iran, Pakistan, Afghanistan, the Transcaucasus, the Balkans, the Middle East, Central Asia as well as India and Bangladesh.
Food is exposed to live coals and cooks via convection and direct heat. The faster the wood burns, the faster the heat is absorbed. Eventually the carbon from the initial smoke starts to burn off at 650º F and the surface becomes 'white hot' (temperatures can rise up to 900º F).
After the surface becomes white hot, the wood burning is stopped. The heat absorbed by the clay walls now slowly radiates out enveloping the food to be cooked. At such high temperatures, most foods cooked in a Tandoori oven develop a very crisp outer layer without sacrificing moistness in the inside.