Description of Challenge
Illiteracy is widespread among women in co-operatives as most of them have never been to school. Outside the co-operatives, most of them are housewives. This solution addresses the empowering of women to increase their social and economic potential and opportunities.
Assisting and facilitating the empowerment of the women in co-operatives through organizing literacy classes in their free time, where women learn the basics of the Arabic language, and numeracy.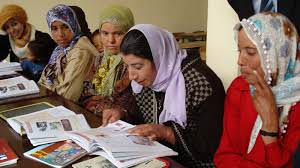 Solution
Volunteers are appointed to teach basic Arabic and maths to women on their day off.