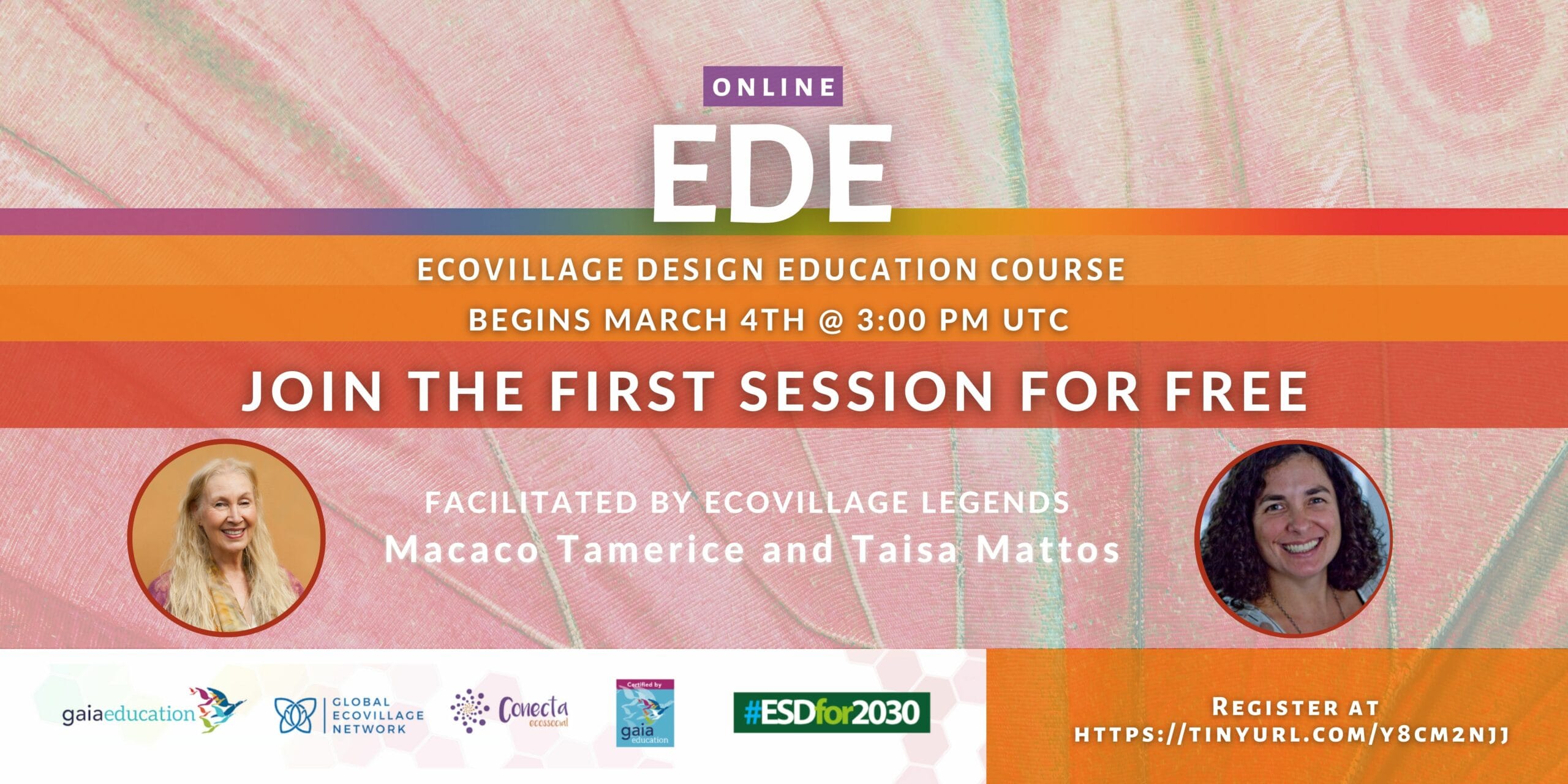 Join our global learning community
You are warmly invited to attend our first EDE session to get a feeling of what the EDE learning journey is all about.

This first session will give an introduction to the concept, principles, and practices of ecovillages. We will talk about the history of the ecovillage movement and have an overview of the movement today.
You will also have the possibility to share with the other participants deeply about your own dreams or achievements in a lively atmosphere tinged with fun.
"I feel blessed knowing that everywhere around the world there is human beings with the same shared enthusiasm and creativity, wishing to live together in a more sustainable relationship with nature and mother Earth. After this complete and well-guided EDE course (thanks Taisa, Macaco, and GEN team!) that I had the good luck to attend, I am looking forward to making a new move to the ecovillage and community life, which will begin by visiting the ecovillages already existing in my own country (Spain) to meet the current movement, and put all that I have learned at the EDE into practice as soon is possible. All EDE participants have done such amazing team work!! we leave all with high levels of inspiration, with many new and like-minded connections, with our hearts full of hope and trust."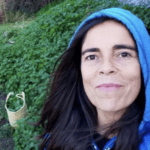 Belén
Previous EDE Participant
When: Saturday, March 4th
Time: 3PM – 5PM UTC (Check your local time here)
Facilitators: Taisa Mattos, Macaco Tamerice, and 14 impressive international guests
Learn more: ecovillage.org/design-course