Dry Gulch Ecovillage
A. Allen Butcher. I lived in a student co-operative house in college, joined East Wind Community, then Twin Oaks Community, for 12 years. During those years I was on the board-of-directors of: an appropriate technology center called New Life Farm, the New Destiny Food Co-operative Federation, the School of Living Community Land Trust, a community loan fund (CESCI), and I am one of five incorporators of the Fellowship for Intentional Community. I am founder of the urban, Dry Gulch Ecovillage.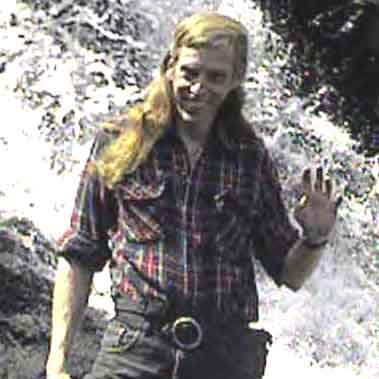 The Dry Gulch Ecovillage is a small urban community in Denver, Colorado!
The DGEcovillage is four apartments in one building with a separate shop and guest room, in the gentrifying West Denver Barrio.
Currently there are three adults who have been here more than 2 years, while others have only been living here a few months.
As I have lived in rural ecovillages (even if we did not call them that at the time), I think it is questionable how "ecologically sustainable" people can live in the city, yet I think that little steps toward sustainability can be significant and acknowledged, with plans for further steps through the future.
I am amazed to realize that this building would be a totally derelict structure by now if we had not up-graded the structure and remodeled the units through the last ten years. Announcing now the "ecovillage" identity or affinity marks the completion of most of the energy-efficiency upgrades, including improved insulation, new windows, and a new furnace/boiler which supposedly is about 95% efficient, compared with the original boiler which was about 50% efficient.
Ecological-sustainable upgrades planned for 2020 include converting more of the yards to gardens. Solar power installation is desired yet I cannot take on the additional debt this year.
Primary interests: Intentional Community; Egalitarian Religion
Site content by Allen Butcher
Ecovillages
Region: GENNA
Languages: English, Portuguese
In our current location in the West Denver Barrio we have improved the energy efficiency, safety, convenience, and attractiveness of our four-unit building, planning to turn more of our lawns to gardens, and to install a solar-power generation system. We are two blocks from an elementary school, one block from a bicycle trail to downtown, and four blocks from two light-rail commuter stations. … Read more