On of the greatest French ecovillage project, in Vendée, Nieul-le-Dolent, 20 min to Atlantic coast, near Nantes. We're searching for 300 k€ to fulfill the budget, buy the land and make it concrete.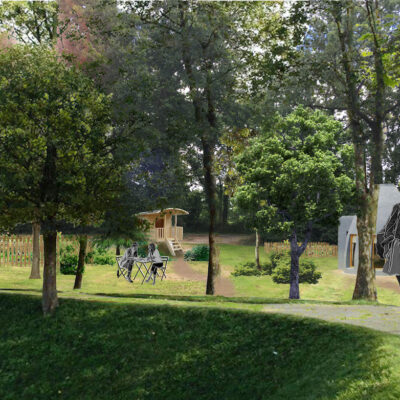 78 hectares of land, going to bio agriculture, permaculture.
Hamlet of alternative houses (tiny house, tipi, kerterre, van, shack...) for the people who work on site.
A third-place: open space desks, fab lab, entreprise incubator
Many other activities to create an economic sustainability and tend to self-sufficiency: crafts, local food shop and network, arts-culture, wellbeing, trainings, eco-builders, energies engineering, ecotourism and thematic stays...
20 minutes to the Atlantic ocean !
Primary interests: ecovillage, self-sufficiency, high & low techs, agriculture, permaculture, eco-building, wellbeing, ...
Site content by ALMA Ecovillage
Ecovillages
Region: GEN Europe
Languages: French, English
78 hectares of land, going to bio agriculture, permaculture. Hamlet of alternative houses for people who work on site. A third-place and many other activities to create an economic sustainability and tend to self-sufficiency.We're searching for families and 300 k€ to fulfill the budget, buy the land and make it concrete. … Read more