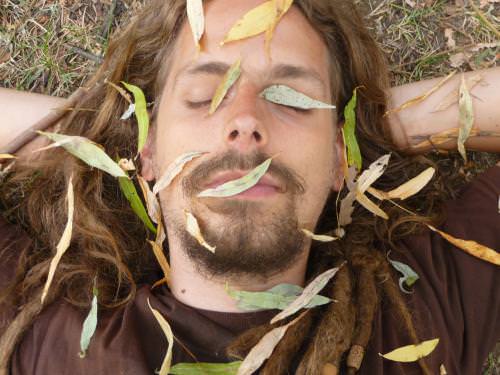 I try to keep it as simple as it can be, as this life is complex enough. I found myself living a more and more alternative life than everybody else. Thinking of myself as the most normal person on earth, i feel like an alien.
Some facts:
I dont eat animal products
I try to eat raw food
I dont use soap, shampoo or toothpaste
I walk barefoot
I try not to go shopping
I hardly use money as i can avoid it
I dont watch TV and can hardly watch movies anymore, as they are mostly violent
I travel for free
I dont take planes
I dont like this list and talking about myself
I do more than i dont
I like to play every instrument and toy i find
I like to express myself through music, movement and art
I love people
What brought me here was basically simple logic, thinking and a good portion of empathy. Taking my responsibility for results of my actions. I was thinking about the sense of life since i can think. I came upon quite some interesting ideas :D
I enjoy every day very much and i like to share my happiness.
Lets dance together!
I am living in Berlin now as i am trying to establish a global gift economy and I have a good team and ressources here to do it. But i try to travel communities and ecovillages as much as i can and i stay there some weeks each year to live and work with people.
Primary interests: Social; Culture; Integral Design; Ecology; Economy
Site content by arne
Solution Library
Regions: GEN Africa, GENNA, GENOA
Areas of Regeneration:

Culture
Integral Design
Ecology
Economy

Planetary Boundaries
Sharing & Collaboration
Social Entrepreneurship
A gift economy, gift culture, or gift exchange is a mode of exchange where valuables are not traded or sold, but rather given without an explicit agreement for immediate or future rewards. This contrasts with a barter economy or a market economy, where goods and services are primarily exchanged for value received. Social norms and custom govern gift exchange. Gifts are not given in an explicit exchange of goods or services for money or some other commodity. Property is not a thing, but a … Read more