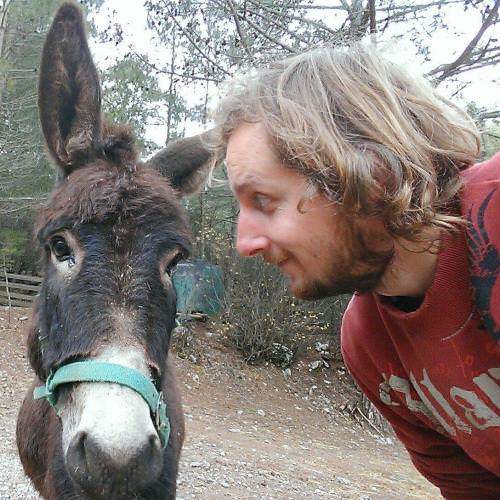 At the time I'm writing this (May 2015), almost one year has passed since I moved to the beautiful island of Crete, Greece. I came here with a strong determination to start a different kind of life but as all romatics, I was faced with the reality of life. Nothing tragic in it though. I'm just learning to be more pragmatic, not to battle with windmills and most important: to downsize my needs and focus only on what's really important and what really makes me feel good deep inside.
I earn my living with some graphic design work and with some seasonal jobs in tourism, carpentry and olive picking.
I started a process of building a tiny house on wheels and to rent a peice of land where I'll be able to settle down (at least for a while). The goal is to lead a simple life, as self sufficient as possible but also oriented towards being organized, neat and to grow. Although Greece is facing very difficult times, the bureocracy can be overwhelming and many Greeks are traditional and not open for alternative things, Crete is a great place to build something. When people start trusting you, you have friends for life. More than friends, actually - a family.
So, the next step is to find some people which would be as adventureous as me and to build a small camping site, try to grow as much food a possible and make a mutual experiment of a different kind of living. With cooperation and coexistance but also with healthy boundaries. Free and organic but neat and organized. With vision but flexibility to change it if needed.
Primary interests: Social; Culture; Integral Design (Contextualised Design); Ecology; Economy
Site content by Damjan Kasnar
Ecovillages
Region: GEN Europe
Languages: English, Greek, Serbo-Croatian, Slovenian
The project itself is in it's infant stage but the vision is clear: creating a sustainable community with emphasis on low budget, low consumption and as high a level of self sufficiency in terms of food and energy as possible. A community which would be built on healthy relationships and on balance between personal freedom and mutual activities (both psychological and physical). I'm constructing a tiny house on wheels as this is by far the cheapest and easiest way to create one's own space to … Read more