Campo DIvino Family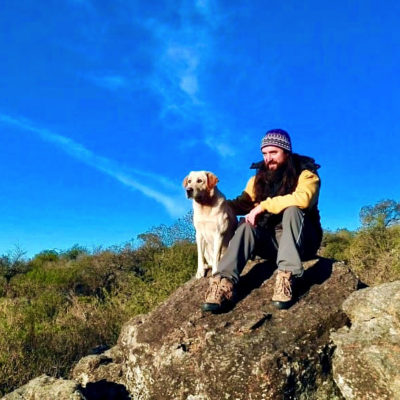 Social worker, yogi and lifestyle coach in the field of motivational yoga training, both in large events and individual guidance.
Missionary and social worker for over 15 years of continuous professional experience in many countries distributed in 3 continents and very diverse cultures.
Founder and manager of the sustainable development project in central argentinian mountains called Campo Divino.
Primary interests: arts and crafts, bread making, culinary herbs, educational workshops, yoga and meditation, energy production, gardens, flowers, vegetables, gourmet cooking, greenhouse, medicinal herbs, seed saving, solar energy
Site content by Kuntur Deva
Ecovillages
Region: CASA
Languages: Spanish, Chinese, English, Italian, Portuguese
The project is settled at the pristine mountains of Córdoba, Argentina in previously inhabited areas and it is also known as Divine Land. It reaches out to curious visitors, families, and volunteers from around the world to come and taste the blissfulness pervading in the campus and its sustainable projects. Since 2014, with ever-increasing efforts, it is becoming an ideal model of progressive growth, following the guides on 'Master Units' which are miniature forms of sustainable … Read more