explorer!
Kumaon Maati We are a community of like-minded individuals with many years of experience in the sectors of conservation, ecotourism, agriculture and business development. Kumaon 'Maati' translates as the 'Earth' of Kumaon, a region in North India, known for its unique cultural and biological diversity. We started this initiative to give back to the region through responsible and ethical programmes that protect its uniqueness and contribute to the local communities.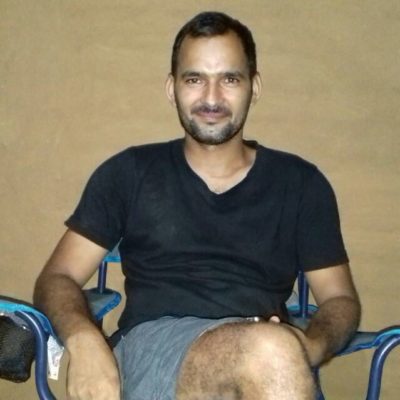 I was born and raised in the village Kyari (which literally translates as the kitchen garden!) in the foothills of the Himalayas in the Nainital district of Uttarakhand (India). Kyari is a small village tucked inside the terai forest which has now become a conservation reserve. After completing my education, I was involved in eco-tourism activities. In 2010 I initiated a partnership venture to create an ecologically low impact campsite, which we named Camp Hornbill. We have some wonderful nature trails for birding and wildlife sighting and photography activities. Interaction with village folks like having meals with families, experiencing farm work and herding cattle have been major takeaways for guests visiting our campsite. The ambience of the campsite itself is a crossover between temporary forest-dwelling and rustic mud village huts.
Camp Hornbill is one of the base stations for Kumaon Maati's activities. It is a community-led enterprise. The camp is solely owned and managed by members, especially young people of the local community. It was established with a vision to promote and encourage ecotourism. At this camp, we are serious about the 'eco' in 'ecotourism'. We actively promote nature conservation and rural development in the Corbett Tiger Reserve in collaboration with the forest department, local communities and members of the civil society.
To supplement growing needs and shrinking resources, the village community has lately taken to tourism-related work in a big way. From jeep tours, nature guides, to opening resorts and forest camps every possible source of income is being pursued by the village community.
I intend to explore options with people who are still interested in farming to overcome hazards of shrinking landholding, rising temperatures, water scarcity, wildlife threat, pests, and fertility issues. I have about 10 farmers who are ready to work with me on different projects. I have studied, visited practicing farmers, and practiced growing vegetables by controlling inputs in proportions. I think putting up a poly house of 500 square meters for growing vegetables is the most practical way of starting. At the second stage, I plan to build a small shelter say 25×15 ft for mushroom farming.
I am hoping to join hands with likeminded people to make it a fun-filled learning experiential for both of us and contribute towards a happy and healthy village!
Primary interests: Travel, yoga, trekking, climbing, cycling, music, drums, cricket, gardening, farming, painting, cooking
Site content by Shekhar
Ecovillages
Region: GENOA
Languages: Hindi, English
The primary focus is to get rid of the usage of chemicals in farming and horticulture practices and bring back the old methods of agriculture. To make the community aware of the root causes of the various health problems occurring today. Conserve the soil fertility and uplift the farmer's income by connecting them with the end consumers directly. Discouraging migration for employment! … Read more