GEN Ambassador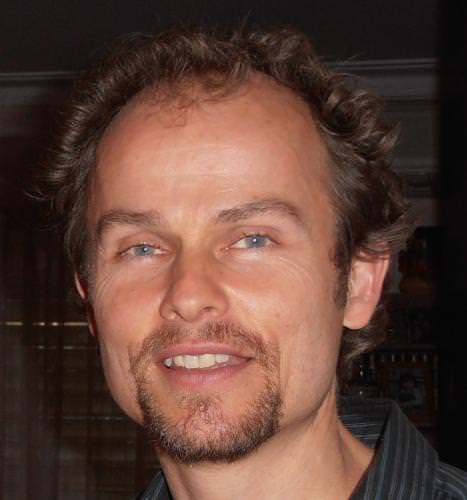 Chris left his first 'real' job (in computer systems analysis) to travel through Asia. He taught English in a Burmese refugee camp, volunteered in a home for street kids and was arrested as an illegal immigrant in Uzbekistan.
Later, working for the Red Cross in SE Asia and retraining in community development (in which he has two Masters Degrees), Chris went on to work as a coordinator at the Refugee Claimants Support Centre in Brisbane.
Chris is a founding member of the Friends of Edmund Community, in which he lived for 6 years, providing accommodation and support to asylum seekers. In 2008, Chris and his partner Karyn founded the Bellbunya Sustainable Community on the Sunshine Coast, where they live today.
Chris is currently a Community Development Coordinator with Brisbane City Council and a director of the Association for Sustainable Communities. Chris is also a director of the Global Ecovillage Network (GEN International) as well as vice president of the Oceania-Asia region (GENOA) and the network's Australian representative.
Chris is passionate about social justice, simple living, bush-walking and village life and is exploring ways of connecting Australian ecovillages with villages in rural Asia so that their members can build a better world together.
Primary interests: Social (Diversity & Cohesion); Culture (Wisdom & Innovation); Integral Design (Contextualised Design); Economy (Sharing & Collaboration, Planetary Boundaries)
Site content by Chris Gibbings
Events
Date: 5 – 7 December 2013
Language:
Location: Australia
In December 2013, the Moora Moora cooperative is hosting a conference for members of existing, new or proposed intentional communities throughout Australia to share their experiences and knowledge, and to deepen the bonds between communities and to help them to develop and flourish. Go to the Moora Moora Community website at www.mooramoora.org.au for more information. … Read more