Earth healing and community weaving through collective awareness process
We use the creative potential of conscious movement on many different levels to encourage dialogue and participation in community. Conscious Movement Luxembourg is a non-profit community organisation founded in 2018 and its mission is to protect essential human rights and facilitate social interaction in safe spaces. Basically, its values are anchored in a holistic approach to resilience and permaculture principles.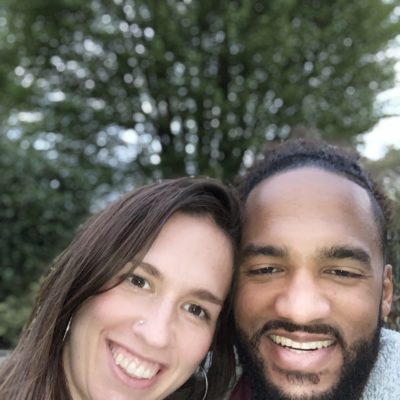 Hi, my name is Valentino and I love practicing and enhancing awareness through embodiment, massages and conscious body work. Intuitive and ecstatic dance are forms of co-creation that I am fully committed to as well as empowering local communities. To me life is full synchronicities and insightful experiences spiralling in continuous cycles. I feel it is a beautiful maturing process to appreciate every little step it takes to go toward my deep authentic being. I visualise the connection with the endless learning and growth process as a collective. Thus together with children as well as with adults I envision to help building a more resilient community in the Grand-Duchy of Luxembourg.
Studies, experiences and imperiences related to human nature awakened my deep interest in social permaculture. Besides that I love eating organic natural food, knowing where it comes from and preparing healthy dishes for the community.
In early 2019 I visited La Comune di Bagnaia for volunteering and attending the GEN Conference. In truth I was looking for new impulses after 6 years study and research about the ecovillage movement, and synchronically I came upon an even more third-eye-opening life experience that gave me a deep sense of connection. My purpose became more clear and the passion for developing the Conscious Movement nourished my determination and wit in making part of our heart project come to reality.
Primary interests: Humanity, Nature, Permaculture, Plants, Herbs, Reading, Children, Conscious Parenting, Love, Art, Cooking, Dance, Positive Psychology, Epigenetics, Consciousness, Spirituality, Collective Trauma, Healing, Earth, History, Ancestry, Solidarity, Social Awareness, Self-Reflection, Loving Kindness
Site content by Valentino Nardella
Ecovillages
Languages: English, Dutch, French, German, Italian, Luxembourgish, Portuguese, Spanish
Conscious Movement Luxembourg is a non-profit organization founded in 2018 and its mission is to protect essential human rights and facilitate social interaction. We believe in holding space and nurturing the nature of community life. Together we move, breathe, eat and dance consciousness. Welcome home. … Read more