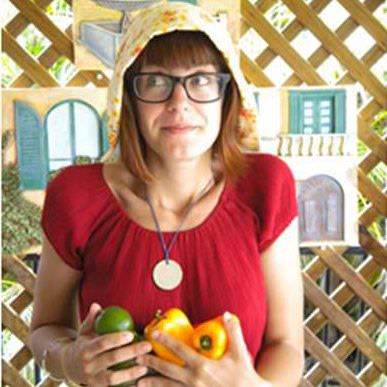 Hello,
My name's Kate and I am the founder of Creative Collectives Australia.
We are all about connecting people for community living and creative collaborations and offering workshops in self-sufficiency that make sustainability fun.
I attended the Ecovillage Training Course at the Findhorn Foundation in 2009 and have since been establishing community living environments in Australia.
This started with an underground urban community in a warehouse in Melbourne. That was very exciting and creative but was missing the nature element. We've now made a 'tree change' and established a community on a small hobby farm just 50 mins from the city. This is now the head quarters of Creative Collective Australia our new initiative to help the growth of community living and self-sufficiency.
I am a designer, homesteader, events organiser and community inspirer. I love to create spaces that inspire people to work together, explore new ideas and have a whole bunch of fun in the process.
Primary interests: Social; Culture; Ecology
Site content by Kate Marsh
Ecovillages
Region: GENOA
Language: English
Australia's Self-Sufficiency and Community Living Network. Connecting people for a fun sustainable future. We are all about Collective Culture and focus on making sustainability fun through workshops, networks and creative collaborations. Our resources and events are designed to make a sustainable impact through collective activity – life is hard and boring if you're doing it all on your own, so I say "let's all team up and have fun". We believe that the greatest change a person … Read more
Events