GEN Ambassador, Friend of GEN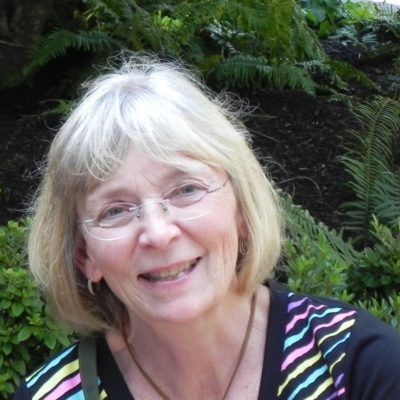 A lifelong gardener, Cynthia describes herself as a "Passionate Permie", studying and practicing Permaculture, eventually obtaining her PDC and her teaching certification. That passion has led to further education and work with certifications from Gaia Education in Sustainable Living and Ecovillage Design (EDE).
Education is another passion for Cynthia. She loves facilitating classes because of the opportunity to introduce new ideas and concepts and because she considers teaching a learning experience for herself. She brings the skills and experience of a decades-long career in corporate consulting, training and systems design to her work in sustainability. As a small business owner, she created such diverse businesses as bookstores and soft goods manufacture for the scuba diving industry and is excited to bring that to her teaching and consulting practice. Her current interests include creating a learning model that weaves the EDE and PDC utilizing both online and face-to-face learning methodologies; and creating a workbook/guide to help fledgling ecovillages get up and running.
Cynthia is an ordained metaphysical minister and a Certified Lifecycle Celebrant specializing in ceremony.