GEN Ambassador
Emerging energy with a desire to be an asset in the coalescing of the amazing.. Nature spirit.... Living in awe of Gaia.. Passionate about permaculture, biodynamics, food forests, yoga, beekeeping, spiritual birth practices, the nature devas, plant communication, biomimicry and all of nature and our connection with her..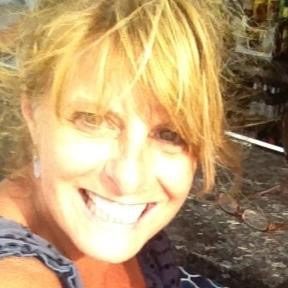 GEN Ambassador
I myself as an Earth/Cosmos guardian, lover of nature, friend to faeries and an emerging energy. I have recently completed Gaia Education's Design for Sustainability course (all dimensions) and also received my Permaculture Design Certificate at Findhorn. A TOT is on my list of next steps too..
I'm am dedicated to helping spread the word and knowledge of insights of the Drawdown Project with the assistance and guidance of The Pachamama Alliance.. Biodynamics also call to me!
One of my dreams is to see free food forests and edible landscapes in every town.
I am also a certified yoga instructor, birth doula, beekeeping, and a farm based educator.
I will be attending CCC19.org and hope to attend the Global Earth Repair Conference in May, 2019.
I have been gathering all of these tools with the hopes of creating synergies amongst all of my passions! I want to be able to help raise awareness of Ecovillages and other wholistic lifestyles that can let us live in love again..
Honestly, I am still a "work in progress" open to finding the best way to be of service in this realm..
Primary interests: Social (Diversity & Cohesion, Trust & Communication, Health & Healing, Lifelong Education); Culture (Art & Celebration, Mindfulness & Self Reflection, Nature Connection, Defend & Protect, Wisdom & Innovation); Integral Design (Alliance Building, Contextualised Design); Ecology (Water Cycles, Ecosystem Restoration, Green Building, Renewable Energy & Transport, Seeds, Food & Soil, Zero Waste); Economy (Banking & Exchange, Sharing & Collaboration, Planetary Boundaries, Social Entrepreneurship)